Injured? Thoughts from Sara Hall
Facebook: Lets get ready for those road trips to meets
Where Will The 2019 Prefontaine Classic Be Held? Stanford Most Likely
Gabrielle Peterson ranked 59th in Nation
2018 All-Empire Notes
Boys All-Redwood Empire Running Cross Country
Girls All-Redwood Empire Running Cross Country
Bill O'Keefe remembered
All NorCal XC Teams
Claudia Lane and Gabby Peterson – Champ to Champ
Gabriella Peterson places 23rd at Nationals
Nicole Lane runs a 2:46:11 Marathon
Gabby's interview
Sara "Bei" Hall looks back at her National win
Watch Julia "Stamps" Mallon and Amber Trotter win their Nationals
3 hour video replay of Nike Nationals
Gabby becomes the latest to earn a trip to Footlocker Nationals
Footlocker Western Regionals
Video CIF State XC Boys DIII 2018
Video CIF State XC Girls DIII 2018
Redwood Empire responses in a big way to help the Paradise High School cross country team
Girls State Cross Country Finals
Boys State Cross Country Finals
New state team rankings
Empires state meet preview
Throwing great Chris Sorensen remembered
State Meet Preview Story
Video of NCS boys II race by Andrew Smail
Montgomery protest over the exclusion of Leah Haley worked
Any track coaches willing to put on a meet?
NCS Boys Championships
NCS Girls Championships
USATF Region 16 Junior Olympic Championships
NCS cross country meet will be held Tuesday
North Coast Section MOC pre-meet rankings
State qualifiers might be picked by a committee
2018 CCCAA California State XC Championships
GIFT CARDS FOR PARADISE CROSS COUNTRY
Carrillo & RVC State ranked
Scrambled schedules, smoky air have cross country teams in limbo
NBL finals cancelled, NCS entries
VVAL pennant will be decided at NCS
Video of Boys Hoka Postal Nationals Invitational final heat
Hana Hall, Sara & Ryan's daughter wins Arizona State Championship
Possibilities of rescheduled meets
Will there be league finals this year?
Maria Carrillo looking for track coaches
2018 XC League Finals Previews
CMC CHAMPIONSHIPS
Norcal Cross Country Regional Championships
More NCS League finals
BVAL
BCL
Nicole Lane clocks 2:12:19 for 20 miler
Team results at Hoka Postal Nationals Invitational
Boys Hoka Postal Nationals Invitational
Girls Hoka Postal Nationals Invitational
Conley 4th USATF 5 km Championships
NCS League finals
WACC
EBAL
DAL
BCL East
TCAL
Brian Schulz 3rd at Big West Championships
10/31 meets
Kim Conley book
Photos 10/24 CMC XC Meet & Monty vs Healdsburg
Photos 10/17 Santa Rosa vs Healdsburg
Need to get pumped up, check out these facebook videos
2018 MEL XC Champions!
Discus Throw – 100 years of Champions
SRJC women & Johnny Vargas win Conference Championship
10/24 meets
Photos 10/23 Santa Rosa vs Piner
10/23 Santa Rosa vs Piner
Sonoma Academy's Andre Williams turning on the jets in cross country
Middletown at Flat SAC
Mariner Invite
Boys Yoshanny Rahm Invitational
Girls Yoshanny Rahm Invitational
Carrillo Boys State competition at Mt Sac
RVC & Carrillo State Ranked
Boys SR Middle School Championships
New Carrillo interview
10/17 meets
10/16 Elsie Allen at Windsor
Nothing lasts anymore
10/12 CMC Spring Lake meet
Vintages Emmanuel Guzman wins at Monterey Bay Invitational
SRJC at Pat Ryan Invitational
Casa wins at Castro Valley Invitational
SRJC's Jonny Vargas off and running for cross country team
10/10 meets
Woodward Park All-Time Top 10 NorCal (boys and girls) times
10/9 Montgomery, Maria Carrillo, Santa Rosa
10/5 State Rankings: Carrillo teams ranked 1st & 3rd in state
Ukiah at Clam Beach Invit
Sara Hall win US National title at 10 miles
Northern California Team Rankings
JUSTIN-SIENA & SONOMA VALLEY at ARTICHOKE
Nicole Lane's first Half Marathon
Clovis
SRJC at NorCal Preview Meet
10/3 meets
NCS Div. IV rankings
Video of Lucas Chung in seeded Stanford race, black top, runs around 25th most of the way.
Windsor at Westmoor Ram Invit
Fast 5k's
Vintage, Napa & Sonoma St. at Capital Cross Challenge
Swoboda Shines as Corban Men's Cross Country Competes at Willamette Invite
Alia Gray 1:13:32 1/2 Marathon
Stanford Boys
Stanford Girls
Montgomery at Master's University Invitational
Katelyn Tuohy Runs Fastest 5k EVER In Cross Country
Cross Country is……. by Greg Hall
Cross Country is also……. by Greg Hall
Maria Carrillo runners find a breath of fresh air in chance to compete again
Over 300 photos of Viking Opener by Michael Lucid
Boys Eye Opener Invitational
Girls Eye Opener Invitational
El Molino at Analy
Catching up with former Casa Grande runner, Jacque Taylor
9/19 meets
Decathlon, Marathon World Records Smashed On Same Day
Boys Spartan Invitational
Girls Spartan Invitational
Fast times once again at Woodbridge
Still time to enter: 2nd Annual Eye Opener Invitational September 22nd
American Canyon at De La Salle
Maria Carrillo at Woodbridge
Boys Viking Opener, photos added
Girls Viking Opener, photos added
XC team takes shelter dogs on routine runs
Sara Hall's 2:26:20 Marathon moves her to 9th US ever
Sara Hall Successfully Bucking Marathon Convention In 2018
SRJC Big 8 Preview Meet
Over a million kids did HS track last year in the US
New girl on the block: Mary Deeik
Delaney White now at Portland State University
Sep 12 CMC meets
Viking Opener Preview
Bob Shor Invitational Video by Carl Triola
Bob Shor Invitational JV Race photos
Gabby's day very fast
Perfect day for a fast times at the Lowell Invitational
121 Photos of Lowell/San Francisco Invit locals by James Peterson
More Bob Shor Invite photos
Lowell/San Francisco Invitational
Ed Sias Invitational Results
46th Annual Lowell Invitational Meet Preview
Bob Shor Invite notes
2018 Boys Bob Shor Invite
2018 Girls Bob Shor Invite
North Coast Section pre-season individuals rankings (Boys and Girls)
Sara Hall wins another National title
Nathan Hayes Interview
Santa Rosa Boys at Great Cow Run
Santa Rosa Girls at Great Cow Run
More Lucid photos of Rancho Varsity races
Lucid photos of Rancho JV races
Piner/Middletown at Lagoon Valley Classic
SF women's Invitational results, includes locals
2018 Boys Rancho Invitational
2018 Girls Rancho Invitational
2018 North Coast Section XC Detailed Preview
The All NEW Boys Redwood Empire
The All NEW Girls Redwood Empire
Photos El Mo v Piner v Healdsburg Track 2018
2018 Viking Opener Info
Kim Conley runs 4:44 mile at Lodi Mile
Photos of Day 2 of STATE by Michael Lucid
How to Handle Running in the Heat
Photos of Day 1 of STATE by Michael Lucid
Daniel Skandera newest mile world record
Summer time news: Wild fires, Lani Gaspar and more
2018 NCS Division II pre-season Cross Country rankings
Photos of Day 2 of NCS MOC by Michael Lucid
North Coast Section pre-season individuals rankings
New rule changes for 2018/19
Track and Field Points of Emphasis – 2018
TRACK & FIELD and CROSS COUNTRY UNIFORM RULES
Track and Field and Cross Country Rules Changes – 2018
NBL girls rule Woodward Park All-Time Top 10 NorCal times
Photos of Day 1 of NCS MOC by Michael Lucid
RVC & Andre Williams division V ranked
Skandera sets mile world record at Cardinal Newman
A look back at the 2001 Track & Field season
Rule changes for track & cross country
Carrillo boys #1 ranked NCS III
'Faith Over Fear' Has Helped Former Gymnast Julia Fixsen Become a Rising Pole Vault Talent in U.S.
Over 600 NCS Redwood photos by Michael Lucid
NBL track athletes might have tougher time making NCS Regional meet now
Where did the 2018 NCS track finalist come from
Carrillo girls #1 ranked NCS III
Sara Hall wins Gold Coast 1/2 Marathon
Remembering 'Doc and Mojo,' best friends who loved running
Piner boys #3 ranked NCS IV
Carrillo girls XC ranked #1 DIII NCS
2018 NCS XC Divsions: Sonoma Valley D4, American Canyon D3, Napa & Vintage D2
2018 All-Empire T&F Notes
Boys All-Redwood Empire Running
Girls All-Redwood Empire Running
2018 Pre-Season Northern California Top 10 Cross Country Runners
Lucid's SCL Finals photos
New and improved Redwood Empire Running
All Around Updates
NCS Best marks
Portland Track Festival
Consider joining the SRJC team
America's Next Great Running Hope, and One of the Cruelest Twists in Youth Sports
Kirsten Carter's record run will be an enduring moment
A few photos by Lucid of State
Video of State Finals, Carters 200 shown about 4:30 in
State Finals
State trials
Insight into Carrillo's state bound 1600 relay team
Healdsburg's Gabby Peterson will give her lone state race everything she's got
By the slimmest of margins
Official centennial-edition State Meet preview story!
State Preview
2018 incredible marks
Over 300 Lucid photos of NBL Finals
State entries
Bradley videos from MOC
A Kruetzfeldt photos from MOC
A few Lucid photos from MOC
NCS MOC Boys: Plattus 2nd
NCS MOC Girls: Peterson 1st
Tierra Robinson-Jones steals the show at NCS Bayshore Champs
Tierra Robinson-Jones interview
A great 1600 that almost never happened
Updated MOC schedule
NCS MOC Boys Preview, Performance list added
NCS MOC Girls Preview, Performance list added
Video, 1 hour 42 mintues, by Petaluma student of NCS Redwood meet
513 photos from Castelberry by Michael Lucid
Lucid's NCS Redwood Photos of winners
Boys NCS 1A Meet results
Girls NCS 1A Meet results
Boys NCS Redwood results
Girls NCS Redwood results
NCS/Tri-Valley Area results
NCS Bayshore Area results
What if the NBL Oak division started this year
What if the NBL Redwood division started this year
What if the VVAL started this year
Maria Carrillo eyes big day at track meet
NORTH COAST SECTION REGIONAL MEET RECORDS
north coast section finals (final draft), Final draft
Fun facts about NCS regionals
NCS Class A Performance Lists
SCL sprint videos
Impact of NBL advancing more to finals
Rough look at Boys Redwood Empire entries
Rough look at Girls Redwood Empire entries
Is this site worth keeping?
MCAL League Championship
HDN League Championships
Boys CMC Finals
Girls CMC Finals
Boys SCL Finals
Girls SCL Finals
EBAL Finals
SRJC at NorCal Championships
Boys NBL Finals, photos added
Girls NBL Finals, photos added
SCL Saturday Program
Boys SCL Trials plus some Finals
Girls SCL Trials plus some Finals
Track dominates PD's 2018 All-Empire athletes, scholar-athletes
NCS Boys Bests
NCS Girls Bests
Boys 2018 NBL trials
Girls 2018 NBL trials
5/7 Middletown meet
NBL Preview
NBL entries
CMC Finals Preview
NCS's EBAL Championship trials reults
What's up with times in track?
5/4 at Middletown
Viking Classic Photos by Michael Lucid
SRJC at NorCal trails
MCAL Bests/League in NCS Redwood section with finals on 5/12
2018 Bests improved
2018 T&F NBL/SCL standings
5/2 meets
Carrillo Relay 7th in State
2018 Boys Track & Field Improvements
2018 Girls Track & Field Improvements
Sacramento Meet of Champions
APRIL 25 meets
CMC Pole Vault meet
The Nurse Who Took a Very Different Route to 2nd Place in the Boston Marathon
A few thoughts on Viking Classic
2018 Viking Classic Boys
2018 Viking Classic Girls
2018 Viking Classic Preview
APRIL 18 meets
Viking Classic Entries
VIKING TRACK CLASSIC SCHEDULE OF EVENTS AND MEET RECORDS
Peterson, Tischbern & Sanusi join Carter & Bowen
Fort Bragg at Bearcat Invit.
Mt. SAC, City Settle Fight Over Olympic Trials Stadium Project
Photo: Armstrong at Arcadia
Piner at Granada Distance & Sprint Festival
Woody Wilson, Photo & Video added
North Coast Track Extravaganza 2018 Part 2 Photos
Carter 2018 Northern California Track and Field leader
Rylee Bowen's Duke page
Halls moving to Flagstaff, AZ
4/11 meets
Facebook Hurdle dance
NEW CASTLEBERRY RESULTS
New divisions for the 2018 Cross Country, Sonoma Valley now Div IV
Photos and more on Arcadia girls DMR and mile
Arcadia Saturday results
Arcadia Friday results
Northern California Track and Field records through 2017 season, Empire rules Steeplechase
Arcadia Entries Updated
Live Arcadia results here
Watch Arcadia Live here starting 4pm Friday
Arcadia Program
Fort Bragg & Cloverdale at Ukiah
What is a scrimmage meet
Finding Your Line: How to Strike a Balance Between Training And Life
Carters video interview from Stanford
Carters mark bumped down one
Stanford Results
Heart and Sole Redwood Empire Athletes of the Week!
MARCH 28 meets, St Helena meet added
SRJC at American River Decathlon
Over 200 great shoots of the SR Twilight meet by Joe Civello
For Santa Rosa High School's Kirsten Carter, no hurdle too high
Updated: Stanford entry numbers
Local entries for Stanford Invitational
Tents at track meets
First batch of North Coast Track Extravaganza photos
Girls 2018 300 Hurdles updated
State leaders
El Molino's Jack Fricker seems to do it all for Lions
Carrillo & Cloverdale at Eddie Hart
Santa Rosa Field Jamboree
Dublin Distance Fiesta, Peterson 10:34.83
Bob Shor dedication
Kelseyville, Lower Lake & Middletown at Crabtree Pirate Classic
Montgomery at Gateway Invit.
Boys Long Jump updated
20-year-old smashes Wayde's 200m SA record Watch the race
You think some of my wind adjusted stats are crazy?
Boys Triple Jump updated
Funny: Coaching/Facebook
Gabby Peterson a triple threat on track
Lower Lake at Randy Sturgeon Invitational
NCTE Boys
NCTE Girls
North Coast Track Extravaganza Preview
Santa Rosa Throwers and Vaulters Jamboree entrie info
Santa Rosa Twilight Invitational entries close March 18th
Boys Big Cat Results
Girls Big Cat Results
SRJC Track and Field at Beaver Relays
SRJC's Brandon Potts wins at Jack Albiani Invitational
SRJC's Stephanie Fernandez & Audrey Stalcup win at Jack Albiani Invitational
NEW High School indoor and World Junior Pole Vault Record 19'3.50" From Facebook
Boys Shot Put updated
Boys High Jump updated
2018 North Coast Section Contenders: Sprints & Hurdles
redwoodempirerunning.com is soaring and diving
Boys 800m updated
2/17 Berkeley All-Comers: Tischbern 49.00/21.94
Girls Triple Jump updated
Incredible history in a brand new league
Vine Valley Athletic League
Jim Flores is the new Piner coach
Everything you wanted to know about track & field and x-country
Best school record?
2018 Girls Track & Field Best Returning Marks
2018 Boys Track & Field Best Returning Marks
2018 Girls Returning 2017 All-Redwood Empire Members
2018 Boys Returning 2017 All-Redwood Empire Members
Los Gatos All-Comers
Carrillo indoor day two
Carrillo indoors
Are You Falling Into the Comparison Trap? Here's How to Reframe Your Mindset and Achieve Success
Video of Peterson's 4:50 1500 at Dublin, she starts in third black top
Making The Most Of All-Comers Season — Finding The Right Competition!
CHRONOLOGICAL LISTING OF U.S. MILERS WHO HAVE BROKEN 4:00 IN THE MILE (Aldridge 111th)
Slo-Mo Video Of Jordan Geist's Big 70-Footer
Gabrielle Peterson qualifies for Winter Championship
Good old days
Why Every Football Lineman Should Also Throw Shot Put
2018 NCS Distance State Meet Contenders
No more SCL after 2018, are you an Oak or a Redwood?
CA Winter Championships Qualifying Meet at Dublin High School – Saturday, January 27, 2018
1/20 Cal Berkeley All Comers
Starter needed APRIL 11
Watch 155 pound high schooler Armand "Mondo" Duplantis breaks World Indoor Junior Record in Vault at 19-1 1/2 Story
National Pole Vault Summit
Erica Ellis, a junior from NY breaks national junior class indoor PV record 14 feet, 1.25 in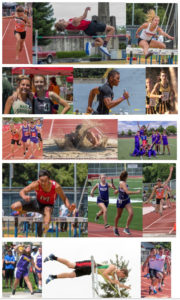 11/3/17 2 mile madness photos by Lucid
How I was recruited to the sport of Track & Field
Los Gatos All-Comers Track Meet
Do I Need A Cool-Down After Running In The Cold?
CA Winter Championships Qualifiers Info
Arcadia Invit'l To Enforce More Stringent Qualifying Protocols in Throws Events Proud to say better Empire Invits have been weighing for years
Sara Hall among Boston Marathon 2018 U.S. Elite Fields Announced
Boys All-Redwood Empire Running Cross Country
Girls All-Redwood Empire Running Cross Country
Former SRHS coach Ken Goetze passes
NBL has 3 of greatest CA runners ever
Returning Individual Rankings by Division
Another National Championship for Daniel Skandera
Foot Locker National Cross Country Championships
Sara Hall wins USATF Marathon Championships
More photos from 10/15 Healdsburg meet
Redwood's Liam Anderson places 3rd at Nike Nationals as top undergrad and will get the #1 race bib next year.
New: Foot Locker West Regional Results
Racing 2 Marathons in 5 Weeks, Sara Hall Is Not Afraid to Test Her Limits
1600m time trial
Over 200 SCL photos by Michael Lucid
Rylee Bowen video interview
Iris Berto leads a cheer pre-race video
State videos
2017 Boys State Cross Country Finals
2017 Girls State Cross Country Finals
1st Rylee Bowen, Sonoma Academy Division V
4th Andre Williams, Sonoma Academy Division V
10th Sydnie Rivas, Maria Carrillo Division III
10th Kate Bowen, Sonoma Academy Division V
6th Maria Carrillo Girls Division III
10th Maria Carrillo Boys Division III
10th Sonoma Academy Boys Division V
Over 200 NBL photos by Michael Lucid
Division III Empire Boys at State, photo update
Division IV Empire Boys at State, stat update
Division V Empire Boys at State
Division III Empire Girls at State, photo update
Division IV Empire Girls at State
Division V Empire Girls at State
Peterson 1st Team All-NCS
Hayward course changes Boys
Hayward course changes Girls
Swoboda Loses Shoe, Breaks Toe, and Still Finishes NAIA Championship Race
Locals at 2017 NAIA Cross Country National Championships
NCS Girls Championships
NCS Boys Championships
Amazing CMC final photos
2017 North Coast Section MOC XC Meet Preview
NCS live results starting about 9am Saturday here
NCS Entries
Brian Schulz & Amelia Wirt in college
2018 NBL XC?
Oops on Spring Lake Times
Spring Lake Times
Boys Sonoma County League Championship
Girls Sonoma County League Championship
Boys North Bay League Championship
Girls North Bay League Championship
Boys Coastal Mountain Conference Finals
Girls Coastal Mountain Conference Finals
Robert Swoboda made history at the Cascade Collegiate Conference
Is The End Near For Cal's Edwards Stadium?
Wes Methum helps team win Golden State Athletic Conference
2 mile madness results
11/1 meets
Lucid photos of Analy & Elsie Allen at El Molino
Sara Hall's new Marathon record
Healdsburg is hosting a 2 mile time trial on Friday, 11/3
SRJC at Big 8 Conference Championships
Lucid photos from Healdsburg 10/25
Student journalist Adriana Barich reports on how mental illness is increasingly ending collegiate athletic careers
10/25 meets
State Rankings: Carrillo boys 3rd, girls 5th, Sonoma Acdemy boys 8th, girls 10th
Training Tips from Mile legend Steve Scott
Sonoma Academy, Windsor & Cloverdale at Mariner
Casa at Mt Sac
Yoshanny Rahm Boys Invitational
Yoshanny Rahm Girls Invitational
State Rankings: K. Bowen #5, Armstrong #12, Lawson #12
Register for The Great Santa Run & Support Sonoma County High School Cross Country Teams
10/18 Kelseyville meet
Want to help running fire victims
Cross country coaches lean on each other in wildfires' wake
Word is NBL pennant will be decided solely by league finals
NBL schedules have changed because of the fires
Yoshaany Rahm on 10/21 can still be entered
Cross Country notes and the fire
Piner High cross country teammates lean on each other in wake of fires
10/11 meets have been posponed
North Coast Section Team/Individual Rankings
I can't return to my home yet because of the fire in Redwood Valley but I'll still get new stuff up.
Video Boys Championship Clovis race
Fast teams at Clovis
Alia Gray 8th at Chicago Marathon
Football's decline has some high schools disbanding teams, XC up
State rankings: Aimee Armstrong, Jonny Vargas, minus D5 girls
375 more shots of Viking Opener by Michael Lucid
Artichoke Invitational
Clovis Invitational
SRJC at Toro Park Invitational
Newest State Rankings: Carrillo girls 2nd-boys 3rd, Sonoma Academy girls 6th-boys 7th
Lord Coe suggests IPL-style auctions, franchises and pop-up tracks could be future of athletics
10/4 meets
Sara Bei Hall happy to keep running her personal marathon
If schools were divided into leagues by size
Want to vote for Sara Hall?
Photos of 9/27 boys CMC meet
Photos of 9/27 girls CMC meet
Can Spring Lake handle a super league?
Ukiah & Clear Lake at Clam Beach Invitational
Robert Swoboda leading his college team
SRJC & SSU women at SONOMA STATE INVITATIONAL
SRJC men at SONOMA STATE INVITATIONAL
Kate Bowen 27th at Portland Danner Championships
Sara Hall wins the USATF 10 Mile Championships
Windsor's Lucas Chung wins at Westmoor Ram Invite
Piner at Scott Bauhs Harrier Invitational
Eye Opener Invitational
Future Cross Country & Track leagues still undecided
9/27 Meets
Sarah Sumpter's unforgettable strength and courage
Video of Viking Opener
Video of 9/20 Spring Lake race
9/20 Meets
SRJC Delta Mustang Preview
Carrillo ranked high even before Woodbridge results
Blazing times at Woodbridge
Rancho Invite JV photos
2017 Viking Boys
2017 Viking Girls
9/13 Boys NBL/SCL Interlock
9/13 Girls NBL/SCL Interlock
9/12 meet
68 excellent photos of Rancho meet by Michael Lucid
Carrillo runs strong at Ed Sias Invitational
Lowell/San Francisco Invitational
Rancho Boys Invitational
Rancho Girls Invitational
Sara Hall 3rd USATF 20 km Championships
Sara Hall's daughter top ranked Northern runner
Santa Rosa at Great Cow Run
Piner at Lagoon Valley Classic Invitational
Latest Posts by Lucid
More Michael Lucid photos from Bob Shor Invitational
League alignment update
Bob Shor's memorial service
It will be held on Saturday, September 16th, 2:00 pm at Santa Rosa HS Auditorium.
If your coming from out of town you might want to watch the Viking Opener at Spring Lake that morning, or even run in the Alumni race.
Heard enough about league changes, here's one more.
Thank You From The Skandera's
Santa Rosa Marathon
Fast times for Carrillo at friendly scrimmage with NCS rival
Kirsten Carter not expected to run XC this year
History of Redwood Empire track leagues
New league configuration for high school sports takes big step forward
A first for the Fall 2017
New thoughts on new league alignments
Super league takes shape as NBL, SCL reshuffle
Here were my thoughts on Super league back in May
Schools dropping cross country
Bowen update
Former Healdsburg thrower Gary Randolph continues Empire dominance in Highland Games
Cal considers demolishing Edwards Stadium
Skandera battling cancer
Benefield: Helping runners has been his life's work
2017 Girls Top Returning Cross Country Runners
2017 Boys Top Returning Cross Country Runners
Ten memorable races from world track and field championships (video)
Evolution of Running Shoes: August 16th
Empire's connection to the first American Gold in Steeplechase
Here's why track and field needs to change
Bob Shor, creating a void in Redwood Empire Running that can not be replaced
Homecoming for Santa Rosa's Sara Bei Hall
Magic Mile? Change in plans
Annadel Trail Project Sunday, September 10th
National Junior Olympic: Three Skandera's on podium, 1 world record
Carrillo boys ranked 1st NCS III, 3rd NCS & 7th NorCal
Viking Opener entries open Aug. 1
Locals do well in Warf to Warf with Nicole Lane 12th
Fast 3 milers from the 60's & 70's
Danny Aldridge inducted into the Cal Poly Athletics Hall of Fame
Sara Hall added to field for Bix 7
New All-Time State Bests Set in 2017
Sara Hall: Keeping Your Peace: Ethiopia
Three More World Records for Daniel Skandera
Check out Michael Lucids photos on his updated site
Girls times are nothing but amazing
Photos of Kids Races at All-Comers
Four from one family qualify for Nationals.
What Should You Yell to Encourage Runners?
Kenwood Footrace
Lucid's NCS Meet of Champions Day 2 photos
Sara Hall wins one down under
GIRLS CMC TRACK & FIELD FINALS
BOYS CMC TRACK & FIELD FINALS
Girls SCL Track & Field Finals
BOYS SONOMA COUNTY LEAGUE FINALS
GIRLS NORTH BAY LEAGUE TRACK & FIELD CHAMPIONSHIPS
BOYS NORTH BAY LEAGUE TRACK & FIELD CHAMPIONSHIPS
2017 Boys All-Redwood Empire Running Track & Field
Great minds think alike as Heart and Sole picked same three as me
Junior Olympic Track & Field Championships Live Results
2020 U.S. Olympic Team Trials – Track & Field awarded to Mt. SAC
2017 NCS Division IV pre-season Cross Country rankings
2017 XC State Team Entries
Benefield: Teddy Scranton, a Petaluma native, ends Cal Poly career as top decathlete
Lucid's NCS MOC photos
2017 Girls All-Redwood Empire Running Track & Field
Pre-Season North Coast Section Division II Cross Country Rankings
Track phenom Sydney McLaughlin's historic race
Carter & Bowen at Brooks Invite
2017 North Coast Section Division III Girls pre-season rankings
Inside Brooks PR: Who Will Take The Girl Mile Victory?
Fitch Mountain Foot Race
Sonoma Academy seeking cross country assistant coach
Bowen & Lane impressive at Portland Track Festival
Golden West Invitational
2017 North Coast Section Division III Boys pre-season rankings
Lucid's NCS Redwood Empire photos
Photos of Rylee & Kirsten in their State medal aces
Highlight video of many of state champ victories
More videos
Video: Carrillo 1600 relay, lane 1
Video: Nice shot of Carters 100, lane 1, watch her flying in last 10 meters
Great marks that won't go away
Already looking forward to 2018 State meet
Sara Hall & Nicole Lane keep on winning
State Meet: 3 Medals
Videos of day 1
California State Meet Predictions
Videos: Rylee Bowen Preps for the State Meet
State Preview: Bowen mentioned
Our State Meet Preview
Thomas Thomsen Interview
What if we didn't have the Super Trio
Boys Empire State Best Places
Girls Empire State Best Places
Athletes of the Week!
If you have enjoyed this site this year I hope you will consider helping it continue by your support
Hugh Pegan Earns Three All-American Honors at NCAAs
Press Democrat photos of meet
Photos of State bound medalist
NCS MOC Boys Finals, photos added 5/28
NCS MOC Girls Finals, photos added 5/28
Best since
New alignment: What might it look like?
Benefield: Pending league realignment sure to ruffle feathers
NCS Boys Seeds
NCS Girls Seeds
Relive 2016 NCS MOC Boys Finals
Relive 2016 NCS MOC Girls Finals
Redwood Empire NCS MOC Champions
NCS 1A Boys Notes
NCS 1A Girls Notes
NCS Redwood Boys Notes
NCS Redwood Girls Notes
So how did the SCL 100 runners do?
Boys NCS Redwood , photos added
Girls NCS Redwood, photos added
NCS Redwood heat sheets
Benefield: Debate swirls over SCL runners' disqualification
Over 400 Micael Lucid photos from NBL
Athletes of the Week!
High school leagues to discuss realignment Monday
NCS 1A: This is why they have At-Large times
NCS 1A heat sheets
Maria Carrillo building track powerhouse on young legs
Questions about the SCL Finals Times
Hugh Pegan won four events at SCIAC Championship
2017 Boys CMC finals
2017 Girls CMC finals
2017 SCL Finals
2017 Boys NBL Track Finals
2017 Girls NBL Track Finals
SCL Varsity Saturday Entries plus Friday Field Finals
SCL JV Finals
Boys NBL trials
Girls NBL trials
Boys SCL Finals Preview
Girls SCL Finals Preview
Boys CMC Finals Preview
Girls CMC Finals Preview
NBL Performance list
Girls NBL Finals Preview
Boys NBL Finals Preview
What ever happened to Sonoma Valley's Kiara Miles
Petaluma schools expected to be at league finals
Nicholas Spector updates
Boys Photos by Thomas Benjamin from Windsor at Casa Grande
Girls Photos by Thomas Benjamin from Windsor at Casa Grande
Nolan Nagle CCAA Shot Champion
5/6 Cloverdale meet
Napa Valley Invitational & new League Alignment Update
Michael Lucid photos of 4/26 Cloverdale meet
SRJC at NorCal Trials
Kim Conley PR's at 31:35.88
Athletes and National Federations Take Sides on New Proposal to Change the World Records Process
5/3 meets
2017 NBL, SCL Track & Field standings
2017 Season 1 Boys
2017 Season 1 Girls
770 Michael Lucid Photos of Viking Classic
Facebook: Lions on the cusp of a championship
Wes Methum prep best 9:32.04
2 more girls dip under 4:50 in the mile
Photos from 4/19 El Molino v Sonoma Valley @ Healdsburg
Fort Bragg at Norm Mackenzie Classic
Bertsch sets school high jump record at Cal
Clovis HS senior Jonah Wilson sets NEW California record in discus!
Rylee Bowen runs a State best 1500m 4:35.56
SRJC Results at Big 8 Conference
2017 Stanford Cross Country Invitational cancelled
The future of track
Kate Bowen runs 2:23.80
Delaney White-Strongly Skinny: How Body Image Effects Women In Track and Field
What a photo, more added to this story
A race I'd love to watch
2017 Viking Classic Boys
2017 Viking Classic Girls
Luis Luna turns in a 13:54.19 5k
Ashley Moffett turns in a 17:09.37 5k
NCS best marks added to Prep Best list
Danielle Steffen/facebook
Viking Classic Entries Updated
4/19 meet results
Tischbern interview
Rylee Bowen 6th in Nation
Lucid's Montgomery v Maria Carrillo @ Windsor Track photos
Carter & Bowen's Pr's adding to fame
SRJC at East Bay Invitational
Hugh Pegan on national leading 400 relay team
Bowen video interview after Mt Sac mile win
Piner at Bearcat
Rylee Bowen runs 2:11.91
El Molino at Woody Wilson
City of Santa Rosa holds all the Northern California Steeplechase records
Rylee Bowen wins Mt Sac mile
Nicole Lane cruises PR with a 35:39.42
Photos of Petaluma, Sonoma Valley at Piner
4/12 meets, EM added
SRJC at NorCal Combined Event Championships
Hey what happened to those Castleberry marks?
Feast your eyes on Twilight videos
NCS Boys bests
NCS Girls bests
Rylee Bowen interview after Aracdia meet
Thomas Benjamin photos of Twilight and Stanford
Second times the charm as Baker jumps 18-2¼
Rylee Bowen 3rd Arcadia mile in 4:48.92
21-5¾ jump by Duilio Froes at Arcadia
Baker runs 12.36 at Arcadia
Kate Bowen flies to 10:55.34
Videos: Twilight meet has been reclassified as a swim meet
2017 Twilight Boys
2017 Twilight Girls
Vikings now have a double threat
4/5 Meets
When a friendly rivalry just won't be broken
100 Michael Lucid photos of 3/15 Montgomery meet here
Kim Conley wins Shamrock Shuffle 8K
Castleberry Boys
Castleberry Girls: Gabby Peterson, Healdsburg 2:20.9
Video 11th grader pole vaulting new HS record 19-4 1/4
Ready to do 211 laps around a track?
Stanford
SRJC at SF Distance
Not an April Fools: Kate Bowen runs 3200m in 11:18.85
Nicole Lane 17:07.26 5000m
Rylee Bowen 4:56.32 at Texas Relays
Rylee Bowen wins at Texas Relays
Vote approaching on changing league members
Fort Bragg & Cloverdale at Ukiah
Windsor composite of boys 100m
More Windsor Relays Photos
Bragging time for a SRJC track era
Pegan, 4x100m Post Fastest Times in Nation
Windsor Relays Photos
More videos from Dublin
Dublin: Peterson 10:59, Johnson 9:40.68, Johnson videos added
Roy Crabtree Pirate Classic: Kel & Midd
Eddie Hart Invitational: MC 43.58 400R
Hornet Invitational: SRJC, Chico, Humboldt, Sacramento St, Davis
SRHS Thrower's (and Jumper's) Jamboree
Videos of running events at 3/15 Montgomery meet
370 photos of Big Cat
3/15 Casa Grande meet
3/15 Montgomery meet
Which 100 was faster?
Bowens in NY
Locals at Aggie Open
Boys Windsor Relay Results
Girls Windsor Relay Results
SRJC Track results at De Anza Invite
From Facebook: Definitely not wind aided
Santa Rosa Throwers and Vaulters Jamboree
Chris Day's big day hardly noted
Why support this site?
Attention all runners!
SRJC meets 3/4
2017 Boys Big Cat Results
2017 Girls Big Cat Results
Doug Courtemarche, a quarter century at Santa Rosa High, NEW PHOTOS ADDED
The Coaching Crisis: Why we continue to lose good coaches
2016 Boys All-Empire Cross Country
2016 Girls All-Empire Cross Country
2017 Boys All-Empire Track & Field Returners
2017 Girls All-Empire Track & Field Returners
2017 Boys Track & Field Top Returning Marks
2017 Girls Track & Field Top Returning Marks
2017 Schedule
Analy & El Molino ready for 2017
SRJC at De Anza Open
The IAAF Seeks To Restrict The Market For African Runners
Sara Hall destroys marathon PR with a 2:28:26
Boys 400m performances
Spike Night – Feb. 24 Fleet Feet, Santa Rosa
Videos & more of Cal All-Comers 2/18
Specials deals 23rd from 6pm-8pm at Heart & Sole's Spike Night, facebook page
2/18 Cal All Comers
Updates on boys 100 performance lists
THIS IS MY NIGHTMARE
Winter Championship results
Bowen sisters compete in indoor miles
800 Madness at Millrose
Former NBL schools hoping to come back to the NCS
Forged By Fire – Glenn Cunningham Story
A picture is worth a thousand miles
Catching up with Amber Peirsol
Entries for State Winter Championships
How to Support Your Partner's Health Goals Like a Pro
Heart&Sole Speed&Endurance held a club 1600m time trial
2017 Empire Runners Hall of Fame Inductees
2/4 Cal All-Comers
Santa Rosa Twilight Invitational 2017
Ryan Hall finishes all 7 marathons
Rylee Bowen indoor 5:01.64 mile
Ryan Hall completes 6th marathon in 6 days, 1 to go.
Big Cat info, March 4th
Best Girls School Records
Best Boys School Records
Ryan Hall completes first two marathons
Want to be a videographer for this site?
Kate Bowen cracks Top 50 All-Time in 1st race
1/21 Berkeley All-Comers, Update #1
What race needs armed officials to keep runners from being eaten?
The first 2017 Prep best
7 Marathons on 7 Continents in 7 Days
Need vaulting poles?
Hugh Pagen National Champion
Healdsburg High is still looking for a head track coach
Final Surge Podcast Episode 28: Kim Conley
Injury Rates Higher for Athletes Who Specialize in One Sport
2017 Pre Season All-Norcal Distance Team
Empire Track greats on the US National Lists
Boys who might make Winter Championships
Girls who might make Winter Championships
Winter Track Preview: Girls Distance Events
Now only dyestat.com no more dyestatcal.com
2017 NCS Distance State Meet Contenders
Heart&Sole Speed&Endurance intra-squad track meet
Woodward Park All-Time Top 10 NorCal (boys and girls) times
Saucony/Heart and Sole Redwood Empire Runners of the Year
Interview with Taylin
Interview with Kate
Bowen girls win AAU National titles
Gabrielle Peterson at Foot Locker West Regional
Maria Carrillo Track Coaching spots needed
Catching up with Santa Rosa HS senior, Luca Mazzanti
2016 Boys State XC: Luca Mazzanti's 5th 15:23, Brian Schulz 3rd 15:40
2016 Girls State XC: Bowen's-Rylee 6th 18:35, Kate 8th 18:39
State Rankings by grade: Kate Bowen #9 Fr
State rankings: Schulz #2, Rylee #2, Kate #8
Division 5 State Championship Preview
Sonoma Academy ranked top 10 both boys & girls
State meet preview 2
State meet preview
Carrillo producing more than just great preps
Redwood Empire Runners of the Week!
2016 NCS Boys Championships, new videos, photos and text added
2016 NCS Girls Championships, new videos, photos and text added
All-NCS: 1st Schulz, 2nd R. Bowen, Mazzanti, 3rd Peterson, Rosales, K. Bowen, HM Vargas
Healdsburg boys, Gabrielle Peterson chasing NCS cross country glory
Lucid SCL JV photos
Lucid NBL JV photos
Nicole Lane finishes her collegiate cross country career
Hoka 3200m results
Lucid's CMC photos
Lucid's SCL photos
Lucid's NBL photos
2016 CMC Boys XC Finals
2016 CMC Girls XC Finals
Locals shine at NYC marathon
Lucid photos of Sonoma West NBL/SCL runners
Other 2016 NCS finals
2016 SCL Boys XC Finals
2016 SCL Girls XC Finals
SRJC qualifies for State
2016 NBL Boys XC Finals
2016 NBL Girls XC Finals
NBL standings
11/2 meet results
SCL standings
16 years later, Vikings teammates still on the move
SRJC's Nussdorfer 3rd at Big 8 Conference Championships
Kim Conley: From Olympics to New York Marathon
Lucid photos of Petaluma v El Molino v Analy
Yoshanny Rahm Invitational
Santa Rosa at Mt Sac 10/22
Casa Grande at Mt Sac 10/21
Our girls rock
NBL Boys 10/19
NBL Girls 10/19
10/19 Meets
Sonoma Academy teams state ranked
NCS Individual Rankings
SSU Athletics Hall of Fame adds the 1990 Men's Cross Country Team
NCS Rankings: Maria Carrillo & Sonoma Academy Girls #1
Bowen wins Mariner
SSU's Garcia wins at Bronco Invitational
Hall at USATF 10 Mile Championships
Alia Gray PR 2:34:00, 3rd American at Chicago Marathon
Castro Valley Invit.
Piner & Carrillo at Clovis
Schulz ranked 2nd in State
SRJC at Hartnell Invitational
10/5 meets
Alia Gray's Chicago Hope
Lucid photos of 9/21 Spring Lake meet
Northern California Top 15 Individuals
Sonoma Vly & RVC at Artichoke Invitational
Sonoma Academy & Piner at Scott Bauhs
Stanford Boys: Schulz 15:07 5k
Stanford Girls: Peterson 18:29
Sonoma State Invitational
385 Viking Opener Photos by Michael Lucid
Ukiah's Swoboda & girls team win at Clam Beach
Should this site just do track and not cross country
Locals at Chase Race
2016 North Coast Section XC Rankings
Redwood Empire Girls Track & Field and Cross Country history Part II (1982-1991)
The below interviews are also linked within the story above.
Nika Horn
Amey Mitchell
Sharon Polley
Wendi Simmons
Benefield: Running stars put on top-tier show
Videos of Viking Opener Races
9/21 meets
Do Not Waste Good Time – My Reflections on Sarah Sumpter
How to Transition from Track Star to Mom
Lucid photos from Pat Ryan XC Invitational
Petaluma at De La Salle/Carondelet Invit
120 Lucid photos from Super Septo
Woodbridge Classic
Viking Opener 2016
SRJC at Pat Ryan Invitational
9/14 meets
State Top 25 Juniors
State Top 20 Freshmen
Ed Sias Invitational
Lowell Invitational
Northern California Top 10 Individuals
Piner at Lagoon Valley Classic Invit.
Video Interview: Rylee Bowen – Catching Up With 2-Time Division 5 State Champion
Empire loaded Wolf Pack impress
SRJC at Nor Cal Preview
Middletown at Jaguar Invitational
Empire well represented on Nevada Wolf Pack
Affect on XC: North Bay girls soccer wrestles with likelihood of winter schedule
Santa Rosa Marathon has more trouble: Runners sent wrong way
What happened to Rancho winners
Lucid photos of Rancho meet
Rancho Boys Invitational
Rancho Girls Invitational
Boys: Whose back in Cross Country
Girls: Whose back in Cross Country
Padecky: Brock Albee couldn't walk, now he runs cross country at Dominican University
Conley video of Olympic 5000 race
2016 Boys All-Empire Track & Field
2016 Girls All-Empire Track & Field
Maya DiRado, Olympic glory and Cross Country
Luis Luna prepares for final college year
Blade Runners: Do High-Tech Prostheses Give Runners an Unfair Advantage?
Returning Cross Country State Champions
More locals at JO National Championship
2016 Pre-Season NCS Division IV Boys Cross Country Rankings
2016 Pre-Season NCS Division III Girls Cross Country Rankings
2016 Pre-Season NCS Division IV Girls Cross Country Rankings
2016 Pre-Season NCS Division III Boys Cross Country Rankings
2016 Pre-Season NCS Division V Cross Country Rankings
2016 Pre-Season NCS Division II Cross Country Rankings
2016 Pre-Season NCS Division I Cross Country Rankings
Northern California Top 10 Indivduals
Habibah Sanusi hurdles 15.50
Luca Mazzanti 2nd at Nationals
UC Berkeley acts after concrete falls at Edwards Stadium
Track & Field/Cross Country Rules Changes Include Assisting Injured Competitor
Ryan Hall set to run seven marathons in seven days on seven continents
Conley's quotes from trial 5k
Kim Conley makes her second Olympic team
Conley & Hall both make 5k final
Story telling what happened to Conley in the 10k
Redwood Empire runners Kim Conley, Alia Gray fail to finish 10,000-meter race at US Olympic trials
Lauren Wallace 30th Olympic trials 2:05.52
Live results USA Olympic trials
Benefield: Maria Carrillo grad Alia Gray will bid for spot on Olympics team
2016 Redwood Empire All-Around Improvements
Benefield: Cross country runners getting an early start
Regional Jr Olympic: Mazzanti & K. Bowen Champs
Boys Track & Field Top Returning Marks for 2017
Girls Track & Field Top Returning Marks for 2017
What was the performance of the year?
Viking Opener Invitational
Workout Wednesday: Brooks PR contender Rylee Bowen Ladder Workout
2016 Girls Rankings
2016 Boys Rankings
Run smart or smart runners: Middletown & Cardinal Newman
Benefield: Kim Conley making a run toward Rio
Rylee's not done yet, 2:12.80
Kyra Johnsom 15th at NCAA
Why support this site?
Conley picks her event for Olympic trials
State meet video's, including 3200 & 1600 prelims
State photos by Thomas Benjamin
Video interview: Sonoma Academy sophomore Rylee Bowen placed fourth in the state girls 1600 final.
Video interview: Rylee Bowen of Sonoma Academy 9th Place Girls 1600 Prelims
State Meet: Bowen medals
Benefield: Santa Rosa High senior's shot put, like her life, goes the distance
Empire's state bond crew
State preview
STATE Performance list
State 3200m
Few NCS photos
Photos from SCL finals
Photo story of Rylee Bowen's MOC win
NCS MOC Girls Finals: Bowen 1600 Champ
NCS MOC Boys Finals
Kyra Johnson punches ticket to Eugene
NCS MOC Boys Day 1
NCS MOC Girls Day 1
Benefield: Bar set high at competitive Meet of Champions
NCS girls 3200 update
NCS 2016 updates on All-Time List
Over 200 photos from NBL finals
SRJC at State
NCS 1A Boys
NCS 1A Girls
NCS Redwood Boys
NCS Redwood Girls
HOKA ONE ONE Middle Distance Classic
Ian Herculson, Maria Carrillo ready to run in North Coast Section meet
Benefield: Rylee Bowen just wants to have fun — and win
Julia Grimm soars at State
Roads closed on day of track meets
NCS Regional Top seeds
North Coast Section 1A heat sheets
NCS Redwood meet: Live results/lanes/performance list
Helen Ann Haun breaks Oregon State vault record
More Lucid photos featuring Analy, El Molino, Healdsburg, and Windsor
CMC Boys
CMC Girls
SCL Boys
SCL Girls
NBL Boys
NBL Girls
Kyra Johnson 58.03 400 hurdles
SRJC at NorCal Finals
NBL trials
SCL Championship results 5/12
NBL Finals preview
CMC Finals preview
SCL Finals preview
Luis Luna Making a Difference Off the Track
An Unlikely Partnership, by Melody Karpinski
Photos from last Clear Lake and Windsor meets
2016 Boys Highlights
2016 Girls Highlights
Multiple state leaders
Rincon Valley Christian at Montgomery
SRJC at NorCal Championship trials
NBL, SCL standings
Over 700 incredible photos of Viking Classic by Michael Lucid
Ryan Hall Gains 40 Pounds of Muscle Since Retiring
Piner at Sheldon Distance Carnival
Alia Gray one step closer to Olympics
Watch Barich 4:59.69 race here
Kyra Johnson sets 2 PR's
Luis Luna 14:03.58 5,000
The man, the myth, the legend: Steve Scott
SRJC at the Big 8 Championship
Fort Bragg at Norm Mackenzie Classic
Three under 5:00
Casa at Sacramento Meet of Champions
Rylee Bowen 6th at Penn Relays
4/27 meets, three Prep bests
Girl, 12, accidentally runs half marathon
Viking Classic Boys
Viking Classic Girls
Just how big was the Viking Classic
More Photos of 4/20 Petaluma meet
More on Sara Hall's Marathon PR
Sara Hall 12th London Marathon 2:30:06
White adds her name to the list
National track and field leaders from Bay Area go to Penn Relays
So many amazing girls distance runners over the years
SRJC at East Bay Invite
Fort Bragg at Bearcat Invitational
Woody Wilson
Rylee Bowen 2:14.63 at Mt Sac
Bowen wins Mt Sac mile 4:47.26
SRJC's Kasey Mancini wins Decathlon
4/13 meets
Hundreds of photos from Castleberry meet
Adriana Barich 5:05.38 mile
NCS Girls 3200m is unreal
Kyra Johnson sets 400mH school record in Texas
Brian Schulz 9:12.92
Santa Rosa Twilight
Rylee's win in screen shots
Arcadia, Saturday: Bowen National Best
Arcadia, Friday
Big changes for 2016 NCS XC Divisions
Hurdlers beware
4/6 meets
Jackie Chalmers & Devon Brook at UC San Diego
Photos of most winners at Castleberry
At Willits 3/30
Castleberry Invitational
Stanford 4/1,2- 10 Prep bests
Rylee Bowen 2nd 1600m at Texas Relays
Rylee Bowen wins steeple at Texas Relays
Keep Getting Paid, High School Track Stars
Colin Davidson: Sonoma County running loses a friend
What a day for milers
Rylee Bowen 4:49.83 mile USA leader, videos added
SRJC at 2016 American River Invitational
Piner at Bay Area Relays
Sara Hall 15th World Half Marathon Championships
Luna & Anderson fast 5k's
At Middletown 3/23
Windsor Relays photos
Sara Bei on her Olympic Marathon Trials
CN & LL at Eddie Hart Invitational
Dublin Distance Fiesta, VIDEOS add
SR Jamboree
Rylee Bowen: State Indoor leader, 1500, mile & 2 mile
Sacramento State Hornet Invit: SRJC, SSU, Davis, Durand & more
2016 Big Cat photos
SRJC at Bob Rush Invite
PD: Sonoma Valley High's Amy Stanfield a quadruple threat
3/16 scrimages
Bowen girls run fast miles 3/13
Twilight Relays 3/12
Windsor Relays 3/12
Middletown at Marsh Creek Invitational 3/12
Rylee Bowen 10:47.71 indoor 2-mile
Kate Bowen 10:28.66 indoor 3000m
SRJC at The Jack Albiani Meet
More photos of Rancho/Casa meet
Rancho at Casa 3/9
Rylee Bowen to compete at The Armory in New York
Bowen's 2:19.38 indoor 800m
One fast race
2016 Boys Track & Field Bests
2016 Girls Track & Field Bests
Big Cat Results
Why support this site?
DeSoto's NCS best beaten
There is now a Facebook page for this site
Girls Track & Field and Cross Country history
Casa's new track opening celebration
Dezirae Johnson breaks 400m record
SRJC at De Anza
SRJC's Kasey Mancini and Julia Grimm great multi scores
Track and Field and Cross Country Rules Changes – 2016
Bowen's own this race
2016 should be an exciting year for track
Empire locals make up strong team
Bowen's both take on collegians in 3000m
Rylee Bowen 4:55.42 indoor mile
Winter State HS Championships
Alia Gray 10th at US Marathon trials
Johnson twins shine indoors
2016 Boys Track & Field "Who's Back"
2016 Girls Track & Field "Who's Back"
2016 Santa Rosa Twilight Invite Info
Bowen 5:00.07 indoor mile
Cal All-Comers 2/6
State leaders list: Smith 400, Bowen & Barich 1600, Garon PV
2015 Girls All-Empire
2015 Boys All-Empire
Video of Conley's 5K
Kim Conley runs world leading time in 5000m
World Leading Mile For Conley At New Balance Games
Cal All Comers: Bowen 4:43.08 1500m
Forward focus for Santa Rosa High School runner Aimee Holland
4 great reasons your child should join a track team this spring
Newest Redwood Empire National Champions
Barich qualifies for Winter Championships
2016 Pole Vault Summit results: Garon 10-6-girls 5 group
Big Cat – Saturday March 5
Marathoner Ryan Hall retires at 33
Sara Hall: 5 Ways Marathon Training Has Changed Now that I'm a Mom
What would you like to ask Coach Chris Puppione?
NCS MOC TRACK & FIELD COMMITTEE AGENDA
California Winter Champs Updated Qualifier & Finals Info!
Top NorCal Track & Field athletes in each event
Pro Photographer Chris Chung: Empire Runner Member Interview
NBL Boys XC All-League
NBL Girls XC All-League
SCL Boys XC All-League
SCL Girls XC All-League
NCL I Boys All-League
NCL II Boys All-League
NCL I Girls All-League
NCL II Girls All-League
California Track & Field Winter Championships
Carrillo has track coach openings
Blazing 10Ks by Empire women
Women's Redwood Empire Track & Field Bests
STATE MEET
Boys Woodward Park 5,000m course bests
BOYS STATE XC MEET BEST PLACES
Boys State XC Meet School Bests
Girls Woodward Park Best
GIRLS STATE XC MEET BEST PLACES
Girls State XC Meet School Bests
GIRLS POST SEASON CHAMPIONS
GIRLS FASTEST CROSS COUNTRY TIMES
CIF State Championships Results
CIF State Championships Photos
NCS MOC
Boys Hayward High School 3 mile NCS course
BOYS POST SEASON CHAMPIONS
BOYS FASTEST CROSS COUNTRY TIMES
Girls Hayward High School 3 mile NCS course
North Coast Section Results
North Coast Section Photos
Which CA Distance Runners Won 2015?
Resolution Run 5K 2016 Photos
Resolution Run 5K 2016
Tips and ideas will inspire your best running year ever
Viral Moments of 2015
2015 TRACK & FIELD NEWS MEN'S ATHLETE OF THE YEAR
2015 TRACK & FIELD NEWS WOMEN'S ATHLETE OF THE YEAR
Psychology: Athlete superstitions
The Last 10K & Final 2-Mile 2015
Looking Ahead to 2016: Breaking Down the North Coast Section
Girls State XC Individual Rankings
Facebook video interview with Santa Rosa National Champion Daniel Skandera
Skandera's National Junior Olympics XC Championships results