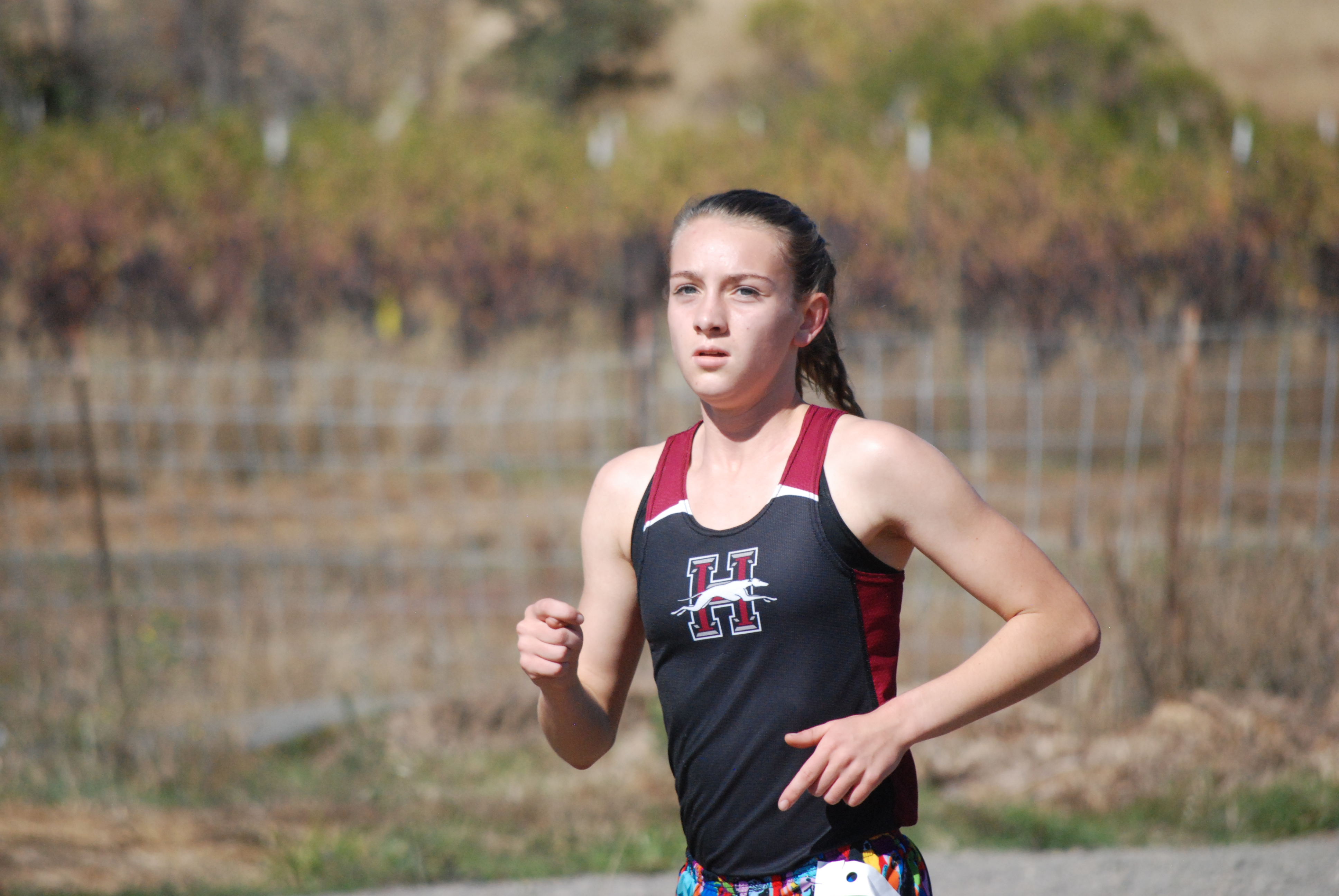 Healdsburg's Gabriella Peterson ran strong and relaxed through the first two miles of the Yoshanny Rahm Invitational on the Ukiah high campus before leaving the other 50+ varsity runners in her dust as she won the 5K race in 19:14 by over 90 seconds.
"I was saving it in the beginning because I knew the hills were coming." said Peterson of the fact that she would need to power up a steep hill near the end of the race. "I felt good and really excited once I had finished the last hill."
Arcata took the team championship over the 11 other schools as they easily won with a 54 point score.
Course Record:
17:58 Amber Trotter, National Champion, Ukiah 11/18/00,
next 18:12 Sara Bei, National Champion, Montgomery 11/18/00
1. 12 Gabrielle Peterson 19:14 Healdsburg
2. 12 Riley Martel-Phillips 20:50 Arcata
3. 10 Emilia Obilites 20:59 Novato
4. 9 Dylan Hutchinson 21:43 Fort Bragg
5. 9 Ruby Loe 21:59.42 Piner
6. 9 Silvia Kambouridis 21:59.92 Skyline
7. 10 Vivian Gerstein 22:00 Arcata
8. 12 Dara Goldfein 22:14 Athenian
9. 12 Natalie Bozeman 22:17 Healdsburg
10. 12 Thea Norlund 22:20 Arcata
Complete Results