CIF North Coast Section Cross Country Finals
Hayward HS, 11/20/2018
NCS stopped the meet because of the air quality after the two largest school size divisions were run and had a committee pick who would go on for the three smallest school size divisions.
NCS cross country starts, then stops due to air quality
Complete Results Division I
Complete Results Division II
Division II
Vintage grabbed the final team spot to qualify for state lead by Mary Deeik in 3rd place.
Granada's Colleen McCandless and San Ramon Valley's Kate Tavella battled thru the first half of the race before McCandless pulled away to a 10 second win in 17:23.
Sophomore Deeik was comfortably in fourth at the half way mark with San Ramon Valley's Emma Tavella 5 seconds up on her. Deeik passed her in the second half of the race to finish in 17:37, five seconds ahead of Emma and the only non-senior in the top five.
State Meet Qualifiers
19 girls from Redwood Empire
Division I
None
Division II
Vintage
3rd Mary DEEIK 17:36.5
22nd Michaela KREPS 19:20.3
28th Josephine BORESTTO 19:49.5
40th Tamara HERNANDEZ 20:22.3
44th Ana BUSBY 20:23.9
47th Yadira GARCIA 20:33.1
80th Maggie CHAPIN 22:03.9
Committee picked
Complete committee picks
Division III
Maria Carrillo
Lilga Chung, WINDSOR
Leah Haley, MONTGOMERY
Montgomery protest over the exclusion of Leah Haley worked
Division IV
None
Division V
Gabrielle Peterson, HEALDSBURG
Dylan Hutchinson. FORT BRAGG
Brooklyn Huffman, MIDDLETOWN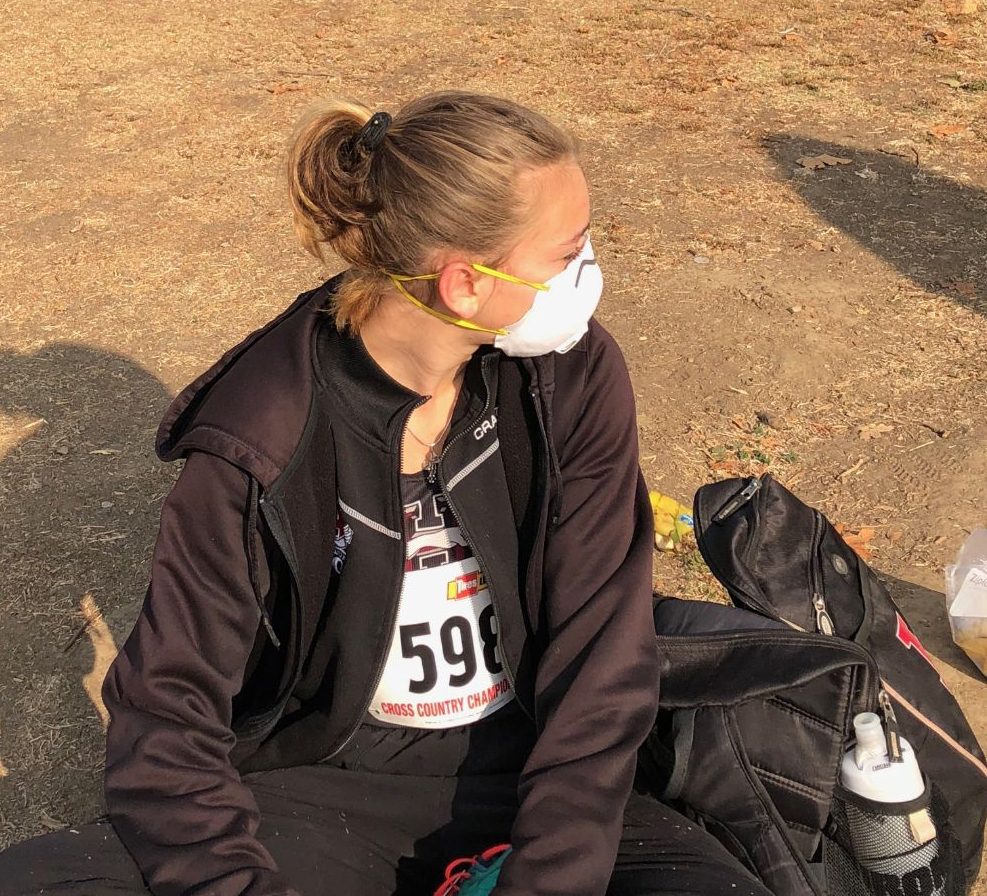 Top 14 Empire Times, just division II
3. SO Mary Deeik 17:36.5 Vintage
22. SR Michaela Kreps 19:20.3 Vintage
28. SO Josephine Borsetto 19:49.5 Vintage
29. SR Anika Williams 19:49.5 Santa Rosa
34. SR Katrina Frandsen 20:06.8 Santa Rosa
40. SO Tamara Hernandez 20:22.3 Vintage
42. FR Ava Dominguez 20:23.6 Napa
44. JR Anastasia Busby 20:23.9 Vintage
47. SO Yadira Garcia 20:33.1 Vintage
50. SR Caroline Duffy 20:35.6 Santa Rosa
51. SR Sedona Howell 20:35.9 Santa Rosa
58. SR Jacqueline Hale 20:55.7 Santa Rosa
59. SO Moreya Howell 20:56.5 Santa Rosa
60. SO Emilie Cates 20:59.3 Santa Rosa
Top 10 finishes by individual places
3. SO Mary Deeik 17:36.5 Vintage
Team times averages
Vintage 19:30
Santa Rosa 20:24
Napa 21:57
Past Results 2017 2016 2015 2014 2013 Boys Girls 2012 2011 2010 2009 2008 2007 2006 2005 2004 2003 2002 2001 2000-1954 Boys Girls