All this was supplied to me by Benjamin Thomas
Jim, thought you might enjoy a few shots of Casa Grande finally opening their new hard surface track. As you probably know, Casa is the last NBL school to finally get rid of their old dirt/cinder track (Ukiah high completed theirs last year). I was there yesterday to witness the kids absolute joy at finally getting the facility. One young girl just kept running around the track screaming, " I'm So Happy, I'm So Happy, I'm So Happy" completely oblivious to her coaches instructions. Coach Triola and his other coaches seemed just as happy in but in a slightly more subdued fashion. Coach Triola advised me, he's been waiting 20 years for this day and thought he might never see it during his coaching career.
Beside the beautiful new facility which will have a FAT timing system, It was the joy on the kids faces that was so wonderful to witness. They acted like there had just won a State Championship.
North Bay League trials (Wednesday, May 11) and finals (Friday May 13) will be hosted by Casa Grande.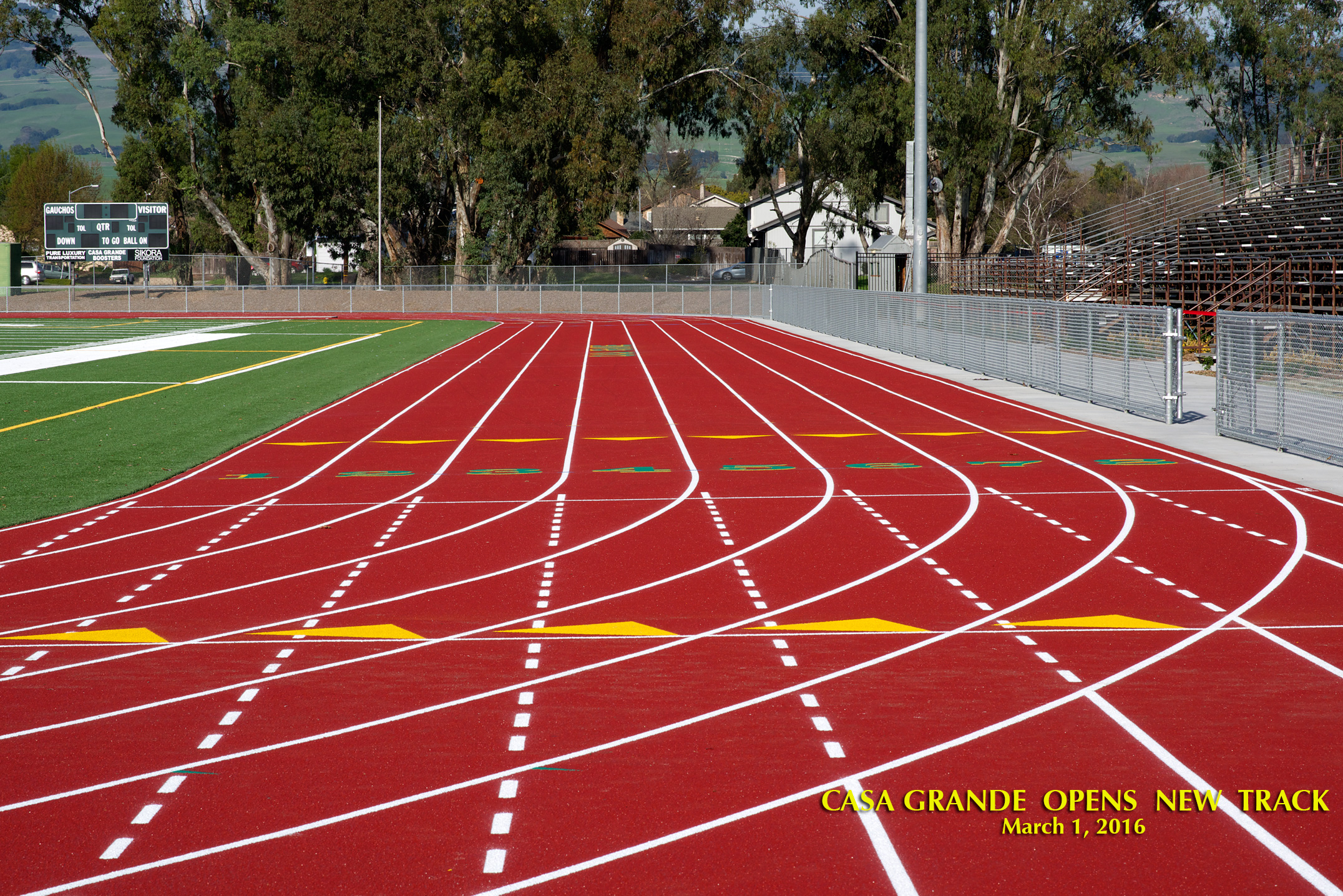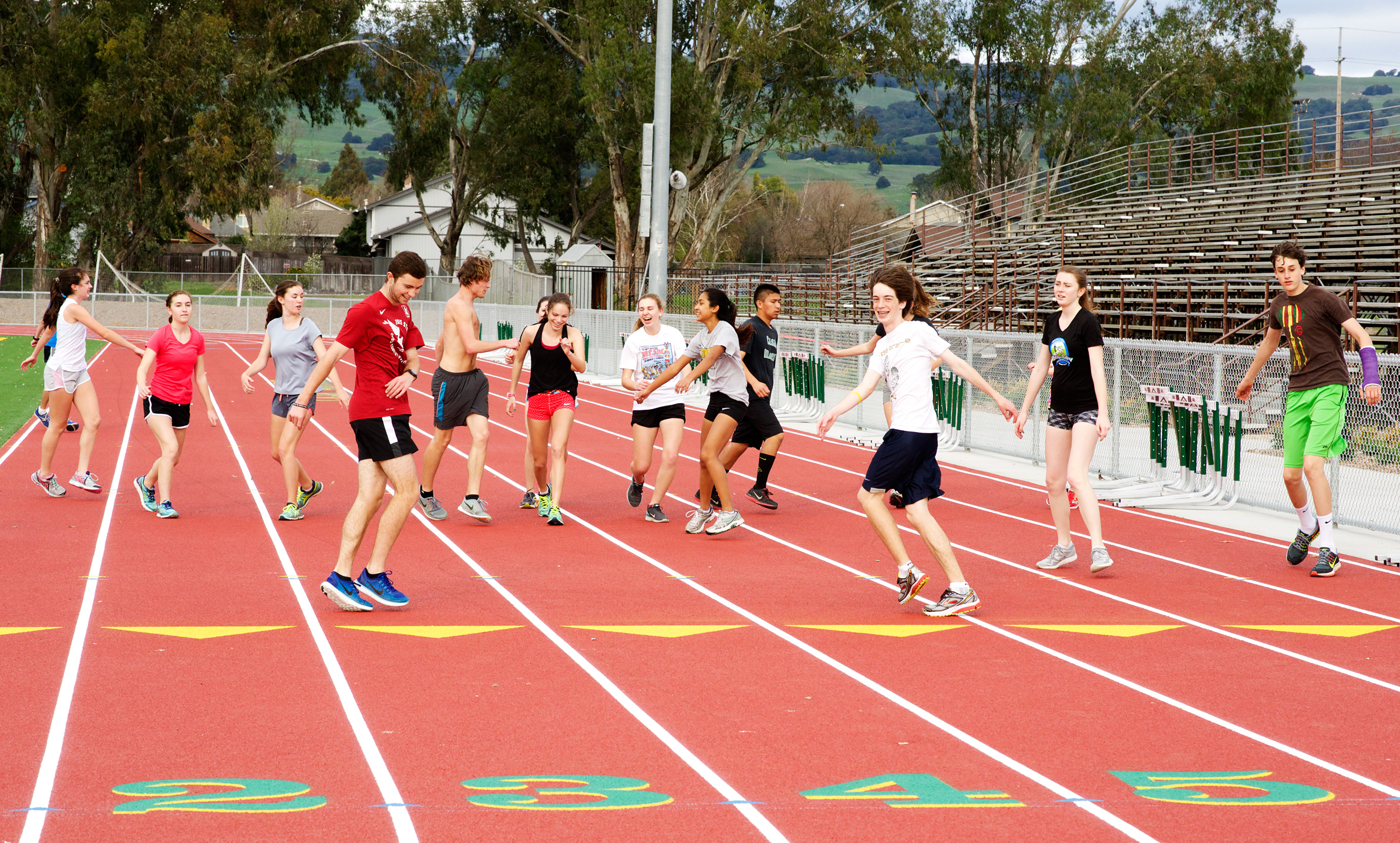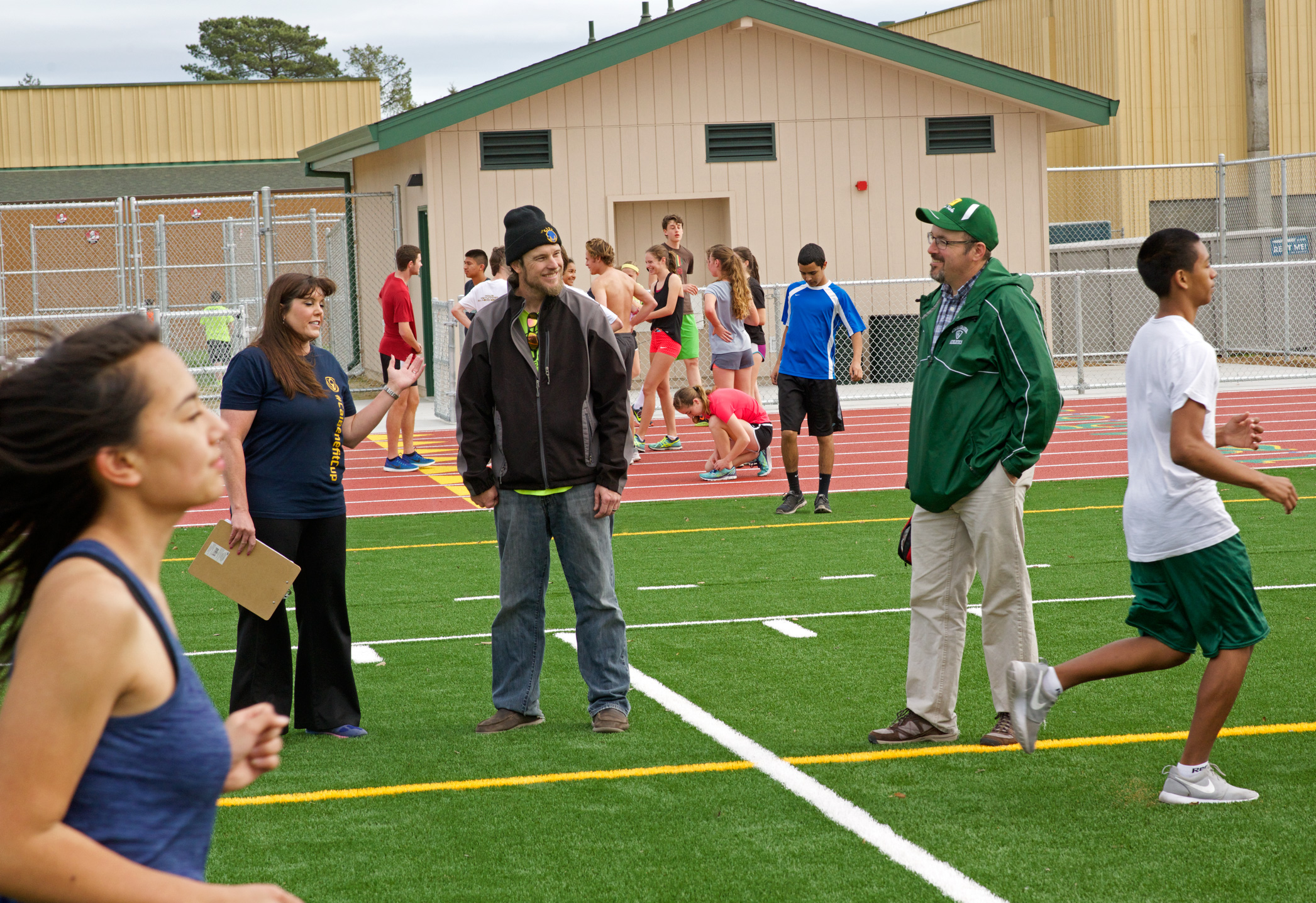 I see Analy is announcing a Celebration of their new facility April 2nd. I was at Analy the last friday and the new bleachers and field are progressing rapidly. While Analy has had a hard surface track previously, the new bleachers and field should look wonderful when finished.