Division V race is at 8:30 am Saturday
This will be the first race of the day and the Redwood Empire should show well.
Sonoma Academy's Rylee Bowen is now a senior.
After winning this race her first two seasons she placed down at 6th last year but don't be surprised if she doesn't give everyone a run for their money this year.
St. Joseph Notre Dame junior Emily Perez, who won the NCS meet, is the state meet favorite this year, with NCS runner-up Claire Jackson of San Francisco University #2 ranked in the state.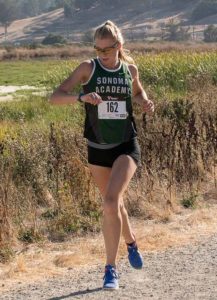 Kate Bowen is now a sophomore having placed 8th here last year. Like Rylee she has been somewhat out of the spotlight so far this year except for her win over Gabriella Peterson at the Rancho Cotate Invitation but look for her to be near the front of the pack again. Kate was ranked 5th in state back in October.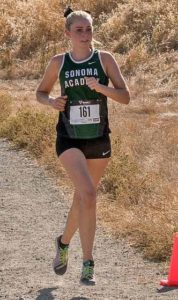 Technology senior Iris Berto doesn't get much press because of the Bowen's but she has been surprisingly close behind them in many races and should improve on her 20th place state finish last year and 28th from 2015. She is the only girl so far to make it to state from Technology.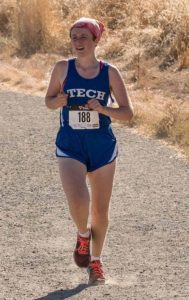 Kelseyville senior Yareli Lozano is only the second Kelseyville girl to ever make state with Melissa Madeson 15th V 1996 and 42nd IV 1995 being the other.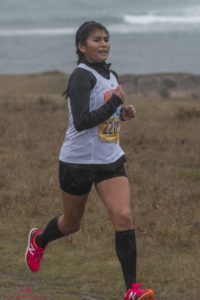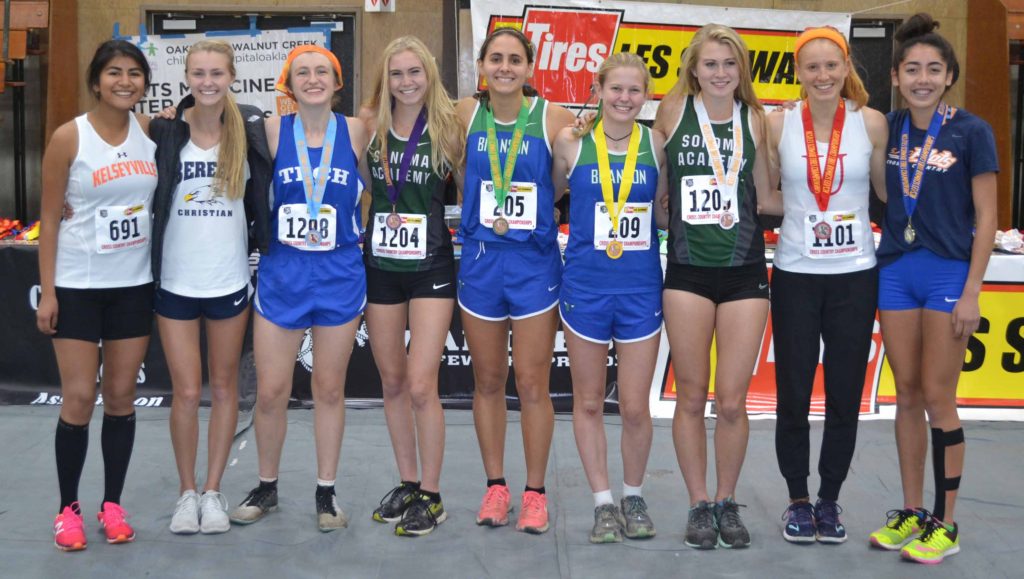 SONOMA ACADEMY STATE BESTS
Rylee Bowen div V 1st 2014 & '15, 6th '16
Alyssa Goody div V 5th 2014
Katy Lee div V 7th '10, 21st '11, 33rd '09
Kate Bowen div V 8th 2016
Team: div V 3rd 2014, 7th div V '16, 8th div V '15
last qualifier:
Team lead by Rylee Bowen 2016
Empire's Division V Top 20 State Placings
1st Rylee Bowen, Sonoma Academy 2014 & 2015, 6th '16
3rd Kelly Rogers, Healdsburg 2000
5th Alyssa Goody, Sonoma Academy 2014, 13th '13
7th Stephanie Agapoff, Middletown 2001
7th Katy Lee, Sonoma Academy 2010
8th Kate Bowen, Sonoma Academy 2016
12th Erin Thomas, Mendocino 2013, 17th '12
15th Melissa Madeson, Kelseyville 1996
16th Tammy Hunt, Middletown 1997, 20th 1996
18th Caitlyn Pilkington, St. Vincent 2002
20th Iris Berto, Technology 2016
Woodward Park All-Time Records
Julia Stamps, Santa Rosa 1996 16:43 State #2 All-Time + =Sr class record, 2nd Jr & 4th So class record
Amber Trotter, Ukiah 2001 16:55 Clovis #3 All-Time, 17:01 State
Sara Bei, Montgomery 2000 17:13 State #27 All-Time, #4 So
Sarah Sumpter, Healdsburg 2007 17:26 State
Jacque Taylor, Casa Grande 2009 17:29 State
Julie Nacouzi, Montgomery 2009 17:29 State 17:42 Clovis
Phyliss Blanchard, Rancho Cotate 2003 17:42 State
Trina Cox, Santa Rosa 1998 17:48 State
Kim Conley, Montgomery 2003 17:53 State
Delaney White, Santa Rosa 2015 17:51 State
(10)
Nicole Lane, El Molino 2011 18:04 State 18:24 Clovis
Kathy Dalton, Sonoma 1986 18:13 Kinney
Jenny Aldridge, Maria Carrillo 2000 18:13 State
Sherri Minkler, Analy 1984 18:14 Kinney
Isabel Andrade, Petaluma 2008 18:15 State
Rylee Bowen, Sonoma Academy 2015 18:13 State
Adria Barich, Casa Grande 2015 18:19 State
Lauren Kraus, Maria Carrillo 2010 18:28 State
Brittny Escamille, El Molino 2006 18:29 State
Kim Handel, Montgomery 2002 18:31 State
Aimee Armstrong, Maria Carrillo 2017 18:31 Clovis
(21)
Amy Robinson, Maria Carrillo 2003 18:33 State
Nika Horn, Santa Rosa 1991 18:34 State
Shelby Leland, Ukiah 2002 18:34 State
Ashley Moffett, Casa Grande 2010 18:36 State
Jeanise Eisenman, Calistoga 1986 18:37 Kinney
Sarah Bashel, Montgomery 2000 18:38 State
Kelly Rogers, Healdsburg 2000 18:38 State
Kate Bowen, Sonoma Academy 2016 18:39 State
Lori Shanoff, Petaluma 1980 18:43 Kinney
(30)
Leanne Fogg, Maria Carrillo 2006 18:44 State
Lauren Curtin, Maria Carrillo 2008 18:47 State
Ashton LeSieur, Casa Grande 2004 18:50 State
Sydnie Rivas, Maria Carrillo 2017 18:50 Clovis
Sarah Hallas, Ursuline 1996 18:51 State
Katy Lee, Sonoma Academy 2010 18:53 State
Gabrielle Peterson, Healdsburg 2016 18:53 State
Alyssa Goody, Sonoma Academy 2014 18:55 State
Jacqui Wentz, Maria Carrillo 2005 18:54 State
Shannon Rich, Rancho Cotate 2005 18:54 State
(40)
Francesca Honey, Petaluma 2008 18:56 State
Amy Stanfield, Sonoma Valley 2015 18:56 State
Andrea Natoli, Maria Carrillo 2011 18:57 State
Cynthia Rosales, Piner 2015 18:58 State
Jennie Dempsey, Analy 1988 19:00 State
Heidi Thiele, Maria Carrillo 2009 19:01 State
Elisa Pedersen, Montgomery 2000 19:02 State
Megan Reeder, Santa Rosa 1991 19:03 State
Shaz Breedlove, Maria Carrillo 2013 19:03 Clovis, 19:04 State
Dominique Ratto, Casa Grande 2009 19:06 State
Brynna Thigpen, Maria Carrillo 2011 19:06 State
(51)