As some of you may have guessed from the headline I am talking about team Skandera.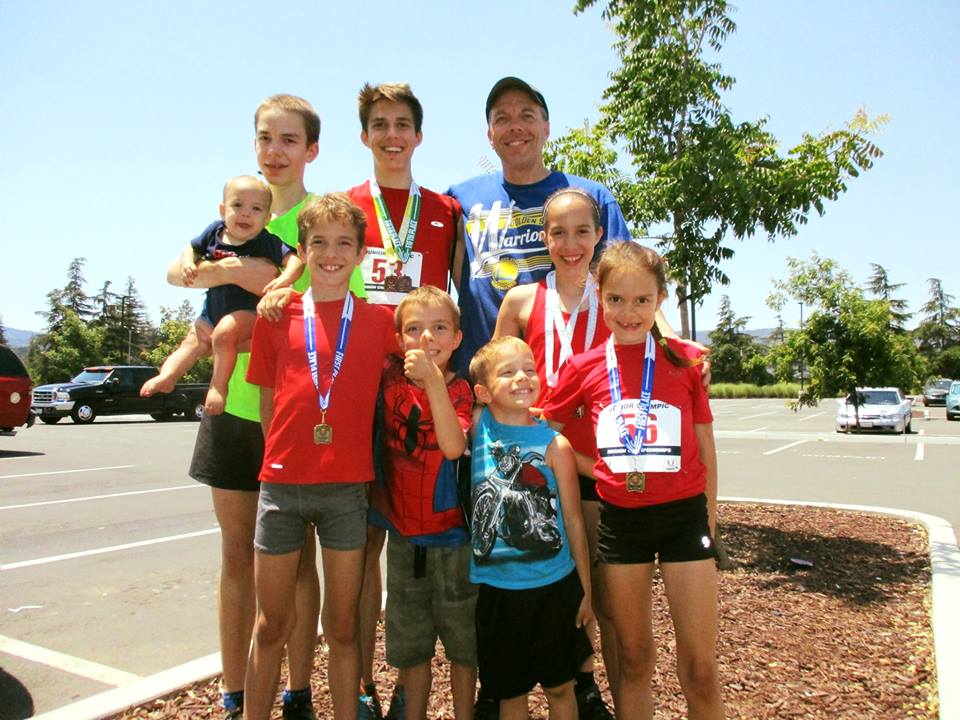 The USATF Pacific Association Regional Championship was a huge success for the family.
First the family ran at James Logan were the top 8 qualified on to DeAnza. From there the top 5 qualified for Nationals at University of Kansas at the end of July!
USATF National Junior Olympic Track & Field Championships
Region 14 – 7/8/2017 to 7/9/2017 at DeAnza College
Pacific Association – 6/29/2017 to 7/2/2017 at James Logan HS
(Age group)
-Ruth (8 & under) is the 1500m champion, running 5:57.31 then 5:53.96 at DeAnza.
-Daniel (9-10) lowered his own World Record and national record in the 1500m, running 3rd 5:11.68 at Logan and then 4:42.23 at DeAnza. He won the 800m in 2:26.80 at Logan.
-Rebekah (11-12) in the 3000m (2nd 10:58.16) then (3rd 11:15.42) and in the 1500m (6th 5:17.75) then (3rd 5:09.63). In the 1500m at DeAnza, she ran in 6th place for the first 1200m of the race then outkicked the girls to take 3rd in the last 300m!
-Job (15-16) qualified in both the 3000m (5th 9:46.75) then (4th 9:52.47) and the 1500m (4th 4:27.04) then (5th 4:26.93), and getting a 1 sec. 1500m PR. He'll only be running the 3000m at Nationals.
-Nehemiah (15-16) ran well, but missed qualifying by one place in the 1500m (6th 4:30.32) then (7th 4:32.65).
Sister Sarah skipped the meets to run in the Kenwood Footraces were she had an amazing time on the 3k course finishing in second place for the women as a 13 year old in 11:10.