Our little corner of the world just seems to crank out National Cross Country Champions.
Our current ones are of the youngest versions.
While the older Bowen's and Skandera's are doing remarkable performances on the running scene it's the 8 year old's time for glory here.
After winning the 7-8 yr old regional Championships at Fresno, Santa Rosa's Taylin Bowen and Daniel Skandera went on to win their respective National Championships.
Taylin winning the AAU Crown in Alabama and Daniel the USAT&F Crown in New Mexico.
USATF National Junior Olympic Cross Country Championships
December 12, 2015
Albuquerque, New Mexico
2000 Meter Run CC 8 & Under Division Boys
1st Daniel Skandera 7:44.1
Race results
4k Run CC 13-14 Division Boys
86th Jesus Rojas Mendoza 14:59.6, Calistoga Junior High
Race results
AAU National Cross Country Championship
Danville, Alabama
December 5, 2015
Girl's 2000 Meter Run 7-8 year old
1st Taylin Bowen 7:53.9
Race results
Girl's 4000 Meter Run 13-14 year old
10th Kate Bowen 14:55.2, 6:00.2 mile pace
Race results
USATF Region 14 Junior Olympic Cross Country Championship
11/29/2015
Woodward Park
Complete Results
2000 Meter Run CC 8 & Under Division Girls
1st Bowen, Taylin 7:35.05, 6:06 mile pace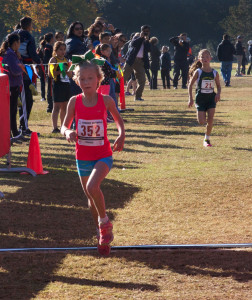 2000 Meter Run CC 8 & Under Division Boys
1st Skandera, Daniel 7:16.53, 5:51 mile pace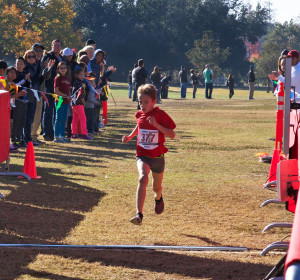 3k Run CC 9-10 Division Girls
2nd Skandera, Rebekah 12:12.77
4k Run CC 13-14 Division Boys
5th Rojas Mendoza, Jesus 13:59.69
4k Run CC 13-14 Division Girls
13th Bowen, Kate 15:14.14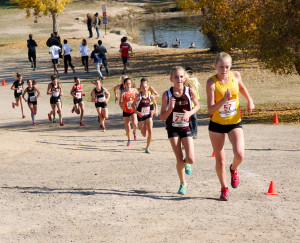 3k Run CC 11-12 Division Girls
21st Skandera, Sarah 11:52.58