Now Nika Bowen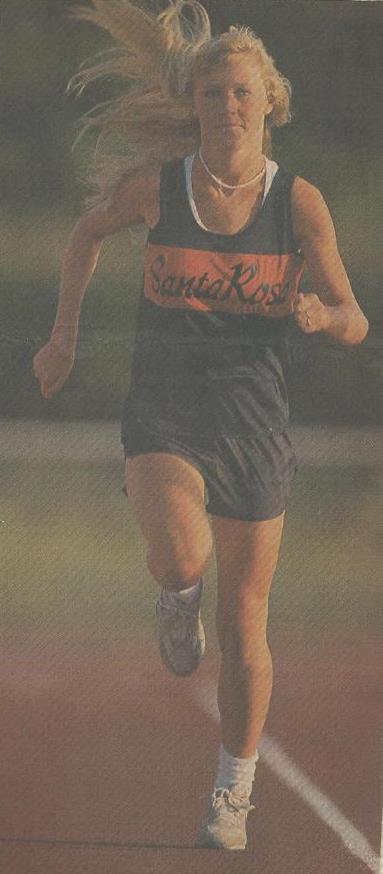 Background info before the interview
Nika Horn started her high school career while a ninth grader at Rincon Valley J.H.
I believe she might have been the first junior higher in Santa Rosa allowed to compete in the high school qualifiers for state.
She unoffically won the NBL cross country finals at Spring Lake in 18:58, beating the official winner Piner's Michelle Ferguson (19:14) by 16 seconds.
Horn went on to qualify for the State meet in division I and placed 44th.
She won again in 89 and 90 holding the Spring Lake course record at 18:09. At the time it almost seemed like no one could ever break the 18 minute barrier. That mark did eventually fell to a girl named Julia Stamps, but that's another story.
Horn would officially win the next two NBL finals (1989 & 90) before having an off day in 1991 When teammate Rhonda Mazza would blaze 18:10 at Spring Lake. Horn's 1989 win was by an astounding 1:17 over second.
With Horn, Mazza and Megan Reeder going 1-3 in most meets in 1990 and 1991 the Panthers dominated the NBL.
At cross country NCS MOC meets the Panthers would own the NCS division I race taking first from 1990 thru 1998.
Horn would win the 1991 meet with the fastest time of all divisions. Mazza took the 1990 and Reeder with them graduated taking the 1992 meet.
After Horn's 44th as a ninth grader she took 16th at state the following year and then 33rd in 1990.
Her senior year was the best with a division I 7th place finish in a blazing 18:34 over the 5k Woodward Park course.
So much for her success on the trials. On the track she was also the shinning star of her time.
The NBL track finals were all hers. All three years she would win both the 1600 and 800.
In the 800 she would twice break the meet record, set by Lori Shanoff, the last being 2:19.1.
In the 1990 finals she would take all three distance races adding the 3200 that year.
Besides her endurance Horn also had good speed running on most of Santa Rosa's 1600 relays during her years there.
The Panthers won NBL 1600 relay all three years with last setting a new meet record at 4:04.8.
The closest any 1600 meter relay team had ever come to breaking 4 minutes was the 1981 Santa Rosa team in 4:03.04. Then in 1991 a Panther team made up with two distance runners, Horn and Mazza, along with Kellie Baralt and Azmina Hanna destroyed that old Empire record with a 3:59.54 time before lowering it again with the same foursome down to 3:59.10 in 1992. To this day it is still the Panther record. Horn clocked 59.1 for her split.
One relay she anchored still stands up as the Empire record to this day, the Sprint Medley. 1600m Sprint Medley (200,200,400,800)
4:13.17* Santa Rosa 1992 Anke Kneifel, Kellie Baralt, Rhonda Mazza 60.6*, Nika Horn 2:19.3*
Plus her 4X800 team held the Empire record as well until that Stamps girl came along.
4×8 9:40.28* Santa Rosa 1992 Kari Horn 2:27.8, Rhonda Mazza 2:21.0, Megan Reeder 2:33.1, Nika Horn 2:18.3
After league Horn became our first NCS MOC 1600m champion taking the 1992 in 5:06.84.
Besides her 800 in 2:19.1 she also had prep best of 5:02.62 1991 and 11:18.42 1992.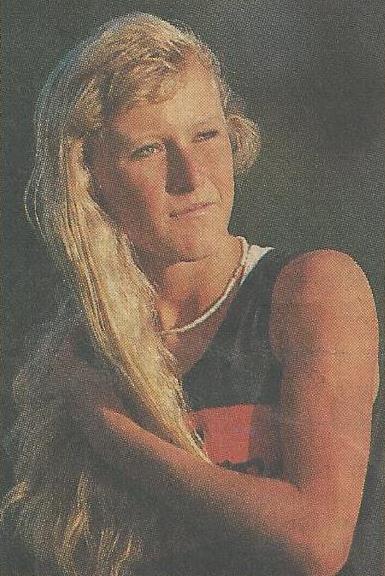 While in High School
Did you ever have a performance in a meet that surprised even you, that you could do that well?
I struggle to think of individual performances that surprised me but I've grown to respect that I was able to run 4 events in nearly every meet without thinking twice about it. At Meet of Champions each year, I ran 4 races and I realize at this point that wasn't normal protocol. I did everything from the 4×100 to the 3200. I believe that there was one year at the state meet where I ran the 4×100 and the 1600.
What was your favorite accomplishment?
It's hard for me to think of my favorite accomplishment because Rylee has beaten all of my times in her freshman year. I've come to the realization that I wasn't really that good. If I had to pick a race, I would pick the SRHS 4×400 race where we qualified for state. I remember that I ran a 57 low because I wanted all of us to enjoy the state meet instead of just a few of us. At Santa Rosa High School that year, we had 11 people qualify for the state meet. Over the years, I wondered if it was just slower back then, but the times still stand up pretty well. This is even more impressive because we only had 30 kids on the entire track team, unlike the larger teams of today.
My favorite accomplishment post college was a 5K at the Davis Stampede. All of my running was while pushing the stroller and when I eventually signed up for a 5K, I was able to run a 16:48. It was fun to be able to race after having the kids.
Did you ever think about not doing track?
I think everyone flirts with the idea of not running a particular season. I really enjoyed playing soccer and there was a brief period of time that I debated swimming on a competitive level. Growing up like most kids in the 90s, I did multiple sports and didn't specialize until late in high school. I played Santa Rosa United soccer until I was a junior in high school and traveled on the California team. I remember that I consciously made the choice to run track in high school because it was less subjective than soccer. I watched one of my friends that was spectacular get cut and realized that I wanted to be able to move forward or backward on my own merit. In track, the times aren't debatable even though people try and insert opinion.
What motivated you in high school to do as well as you did?
I truly loved running and it made it easy to be motivated.
Were there times when someone, coach, official, press etc., did something that showed you that girls track was as important as the boys?
Coach Goetzel never differentiated between the boys and girls but it was apparent in spectators and press. I don't remember being bitter or frustrated by it but instead just tuned it out. There was one meet when the girls were moved to the afternoon so that the boys could race in the cool morning and get good times. I just laughed and remember making fun comments at the boys when they didn't hit their times in the cool morning. I'm not sure that they found it amusing but our girls team really enjoyed it because we all got good times.
Any funny stories you remember from your sports?
We always had a great time out training for the meets. My personal favorite was the A&W workout. There used to be an A&W near Santa Rosa high school on our 6 mile training loop. The goal was to run a sub 5:20 mile to get to the restaurant and then order a root beer float, drink it and then jump back out before the bulk of the team noticed. This was a regular occurrence so we were surprised when we invited a sophomore (no freshmen in high school back then) and they threw up when we got back in front of Coach Goetzel. We still laugh when we run into each other.
Any regrets about your high school career or a particular meet.
My only regret is perhaps also what I enjoyed the most. I shared that I loved being able to run in 4 events in each meet but it also doesn't encourage really fast races. I sometimes wonder what I would have run if I concentrated on one event at a few of the big meets.



Did you ever have a complex about people thinking you were not feminine because of how well you did sports?
There weren't very many girls that competed on the national level in the 80s from Sonoma County. I remember Kathy Dalton, Wendi Simmons and Laurie Hollingsworth running and racing when I was growing up. All 3 of these ladies were feminine so I don't remember having a complex. I do recall that girls back then used to try and run feminine and I thought it was the most insane thing in the world. They would run with their arms almost straight so that it didn't look like they were trying. I was outspoken back then as well and would tell them to knock it off because it made them look ridiculous.
How do you think your life would have been different if Title IX had not come along when it did and there were no high school sports for you to do?
My life was definitely enriched by sports and helped me to be successful in the workplace. There are valuable lessons that can be learned on the sports field and I look for athletes when I'm hiring at work. The act of setting goals, working hard to achieve them and ultimately being successful is a lesson that can be applied in many areas. I recommend that everyone find an area of passion and I'm thankful that sports was an option.
Ever do anything dumb like a foolish workout or meal or something before a meet?
I ran on Santa Rosa Express for approximately 6 years before high school. The team was spectacular and we had the best time training and racing together. Doug Courtemarche (head coach) made everything fun and was the perfect coach to teach someone how to love track and field. I remember bragging to Doug that I never got side aches and could eat pretty much anything before I raced. He told me to prove it so I got a frozen yogurt and hot dog and ate it on the line. It was the longest 1500 ever!
You had to teammates, Rhonda Mazza and Megan Reeder, who were hot on your heals. How did that affect your performances?
I adored my teammates and we had a hoot together. I remember that we had different specialties and we relied on each other to get better. Rhonda was incredibly fast while Megan loved the long distance. We would goof around but work hard on the track to improve. One of the highlights of my high school track experience involved being at the state finals on the starting line next to Rhonda. There was no other team at the time that sent two girls to the finals.
Did the success you had ever feel like it put pressure on you that was more than you could handle at that age. If so how would you advise athletes/parents/coaches to help athletes like yourself deal with similar situations?
This is a key question and one that I've given quite a bit of thought. The love that you have for your children must be separate than how well they compete on the track. That sounds obvious but kids start to doubt it if parents talk about their races or become frustrated about their performances. I advise parents to leave coaching to the coaches and not get involved. My personal philosophy is that once the children can beat me, then I should keep my opinions to myself unless asked. Rylee and Kate ask questions on a fairly regular basis but Taylin never does. When the kids are in control of this element, they are much more willing to seek advice.
As for pressure, I think that it is MUCH harder to run today than it was when I was in high school. The local newspaper or running magazine would print elements but they always did so focused on facts versus sharing an experience. Today, people seek a story and sometimes the kids get caught in the drama. I think social media makes life harder as well because it never goes away and people can comment on anything. I disagree with sites that allow people to post anonymously about high school athletes. I've read everything from girls being heavy to criticism about racing strategy. Ironically, I think that parents are generally the most nasty on those sites and that the kids are less of the problem. At the end of the day, everyone needs to remember that they are 14-18 year old children that are willing to take risks and put themselves out there in a vulnerable way. I choose to love the athletes on their good and bad days. After all and back to rule 1, they can generally beat me so I should respect them versus be judgmental.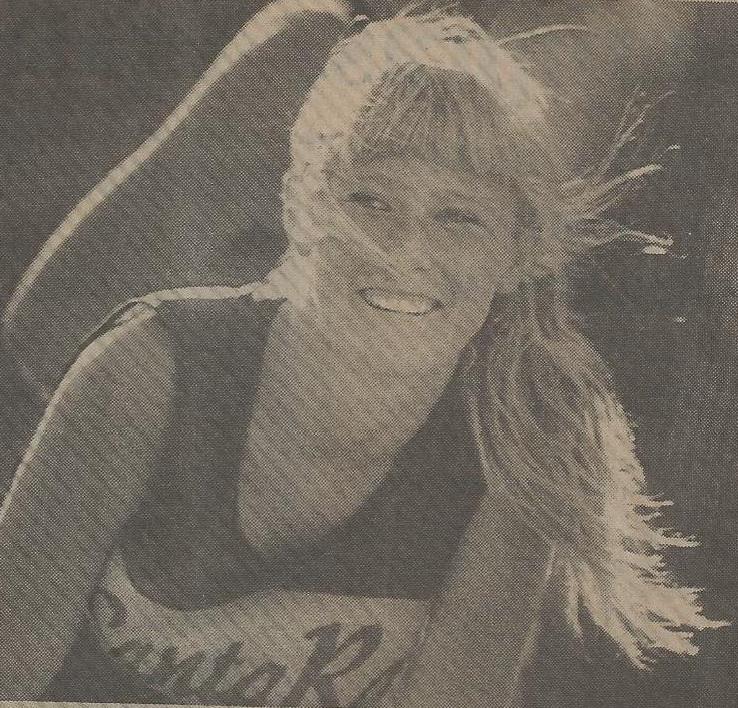 After HS
Anything you would like to pass on to someone just getting started in track or cross country?
Absolutely and I share this with whomever asks me for advice.
To parents:
The most important element of track and cross country is to enjoy the sport and truly embrace running. It is possible to teach kids to love running through sharing your enjoyment with them and encouraging them to see it as a positive element of the day. If a parent walks around claiming, "I HAVE TO go for a run but I don't want to", then it shouldn't be surprising when the kids take on a similar feeling. On the flip side, if you build running around fun events in the beginning, the kids will see the sport in a positive light. When Rylee and Kate were little (Taylin now) all of the runs surrounded fun adventures. We would often take cameras up in the park to take pictures of wildlife, scavenger hunts, and everything else that is enjoyable. Nothing was built around a particular distance or a target time. We would hide Christmas cards in the park for friends and give them clues on how to find them. Super fun!!! As for meets, don't build them up and make it pressure filled or complicated. The worst thing you can do for a child at an early age is to put pressure on the performance when you travel a long distance for a meet. Don't get me wrong . . . I get it. I've been to Detroit only to have Rylee watch an airplane during her 1500, but bite your tongue and realize that it isn't about you. If you want to compete, then you can get on the track and take it as seriously as you would like. I guarantee that comments like "hurry up" or "pick it up" will take on a different meaning.
To kids:
Track is meant to be enjoyed. There is no greater feeling than getting a new PR, hearing the sound of the baton in the wind or trying a new event with reckless abandon. Aim to run for your entire life and recognize that no one race is really that important. Own your running and realize that you do it because you love participating and being on the team. Don't be hard on yourself or fixate on any one particular success or bad race but instead treat everything as a learning experience. The best races that my girls have had were not always represented in their times. Finally, make friends with your competitors because they will be your roommates in colleges, bridesmaids in your wedding, and your best friends through life. The real winner is the person that is still running at 80.
Anything you would like to pass on to the kids who have the potential to be one of the best?
Again, chill out and make it fun. I'm incredibly saddened by the volume of kids that go through the youth track and field scene and then never run again. Honestly, almost no one cares that a kid was the best in the country at 10 years old. Aim for the children to make small incremental improvements over time and slowly increase the mileage and variables to make them better. The kids that truly succeed are the ones that love the sport (on good days and bad) and combine a natural gift with hard work.
Do you ever feel like the girls now take it for granted and do not realize there was a time when girls track was not considered as important as boys?
My children have no comprehension of girls not competing on the same level as the boys. In fact, now there seems to be more articles out there on a national level for the women than for the men. Rylee is always shocked when I tell her that girls couldn't steeplechase when I was in high school and college.
Did you get a college scholarship from running?
I was lucky enough to earn a full-ride to Cal Poly, San Luis Obispo and graduate with a BS in Biochemistry. I continued on to a couple master's degrees and a doctorate.
Your Girls
For those who have been living under a rock you have three daughters running with out of this world success.
I know stories have already been written about how the oldest, Rylee, would beg you to run but could you tell again about how each got into running?
The girls grew up watching me enjoy running with my friends and competing in different races. I've had the same running partners since I was 12 years old and we genuinely love heading out the door. Sean Fitzpatrick and I have run at least 3 days a week since 7th grade and the girls watch us having a good time chatting and going on running adventures. Julia Stamps Mallon and I run with less frequently but we pick up without missing a beat when we get together.
After having Rylee, I didn't want to miss running but I also didn't want to leave home without her. I bought the coolest running stroller that I could find and replaced the tires twice before Kate was born. People used to be surprised that Rylee wanted to be in the stroller but it really wasn't surprising. We would plan our run around snack bars and playgrounds so she would beg to come with us. When Rylee was 4 years old, she emerged from the stroller and moved to a bike. It was normal protocol for Kate to be in the stroller (Sean and I traded back and forth but he did all the hills) while Rylee, Scott and my Mom would take bikes for long runs. I did this while I trained for marathons and we had a blast. The key was to realize that it wasn't all about me and that it was a great family event for all to enjoy. The long loop had 2 playgrounds, 2 snack bars, and 1 soft serve ice cream cone. Yes, these runs would take forever and involved massive amounts of stopping but when I look back I have no regrets. The kids came to Boston Marathon 3 times, Honolulu Marathon twice, US Triathlon Championships and the World Championships for Tri. We always went as a family so there was no resentment of any sort.
When Rylee started competing I consciously decided to stop racing and instead go as support. I would run with her until she was around 12 or so, then I transitioned to Kate and now I'm with Taylin. I may need to start training with the dog since Taylin ditched me at the Human Race back in May. She was mad at me because she said that I went out too slow (come on . . . it's a 10K), and then finally around 5 miles I just told her to go (Rylee, Kate, Sean, and friends came back for her). I jogged myself in but got completely ditched in the last mile. In my defense, Taylin ran a 6:10 last mile in that 10K for a 42:53 overall. Editors note: Taylin is all of 8 years old.
I've been very careful with the girls not to over race them or have them train too early. Rylee was incredibly mad that I didn't allow her to run more than 3 days per week when she was little because I'd seen burnout firsthand. Rylee was frustrated because her friends were training on the track and running 6 days a week. Kate played competitive soccer and only recently has made the switch to running and swimming so this wasn't a problem. Last year, Taylin was only allowed to do 2 cross country races, 2 track meets, a 5K, and a 10K (I wouldn't normally agree to the 10K but the Human Race is quite important to her). I laughed because she sounded just like Rylee after her last meet when she realized that other kids were training on the track. She complained about it in front of Rylee and she just laughed. Hopefully she realized that there is time to increase intensity and it isn't when you are 8. Taylin loves to ride horses, mountain bike, swim on the Neptune team, and about a zillion other things.
I have no doubt all three have similarities and difference in how they see life and running. Can you tell us a few.
It's so interesting because they have some very common threads and some distinct differences. Rylee is incredibly sweet and friendly, both on and off the track. She is friends with the top runners in the country and would give her shirt to any of them. They text constantly and share successes and failures without judgement and always with mutual respect. With that said, she loves to race and seeks out opportunities to race against her friends. She loves to race from the front but has been working on racing from the back. Kate is a much quieter personality and only in the last couple years started talking to adults. She loved running at Rincon Valley Middle School and looks forward to running for Sonoma Academy. I'm frequently asked if there will be a clash between the two girls on the cross country courses. I've watched them for years and they work together beautifully. Their strengths complement each other and they see themselves as a team. Rylee has spent quite a bit of time this summer working with Kate so they can race as a unit against other runners. Rylee loves track while Kate enjoys the hills in cross country so they have a slightly different focus. Taylin is the most aggressive of the lot and she LOVES to race. I'm holding her back purposefully because she could burn herself out by jumping in too fast. She aims to beat her sisters and has no idea why it hasn't happened. In her last 5K she went out ahead of Kate and tried to keep up when she passed her. Taylin finished a minute and a half back in 19:20, but she is already thinking about how to keep up in the next race.
What is the best thing about having your girls follow in your foot steps and what is the worst.
Good question. The best thing is that I understand how difficult running can be and I can support them during the good and bad times. Rylee had an incredible spring and hit amazing times 5 weeks in a row. On the flip side, she ran poorly in her last two meets at Brooks and Olympic Trials so there were different emotions. I understand my role as Mom and not judge or critic. It's hard to watch them struggle but I understand that it is through that struggle that they can grow to a new height.
The worst thing is when people make the assumption that I make them run. Nothing could be further from the truth. Running is too hard of a sport in the long term to make anyone do anything. It's best just to let them pick their own path. It's weird that we all enjoy the same thing but we share a tremendous bond because of it. I'm always surprised that they are willing to still run with me each day of the weekend but they look forward to it because it is stress free and something that we have always done as a group.
How much do you try and advise them from your own experiences and how much do you just sit back and let them do their own trial and errors.
Rylee has a fantastic relationship with Danny Aldridge (coach at Sonoma Academy). She has learned a great deal from him and I've seen growth in her as a person and as an athlete. As a freshman, Rylee was stubborn and didn't always listen to Danny but she has tremendous respect at this point and follows all instructions. He believes in slow progression and Rylee believes that he doesn't give her hard enough workouts. It's a wonderful battle that results in a happy, healthy, improving runner. So in short, I stay out of it and I'm thankful of the magic that exists between the two of them.
Kate ran for Rincon Valley Middle School and Sacramento Elite this last season. She didn't race too frequently but enjoyed the season competing with her friends. Kate is in a wonderful spot with the SA team, Rylee, and Danny, so again I stay out of it.
Taylin is the exception and I'm all in her business. I block her and ruin most of her genius ideas. Most recently she wanted to do a 30 mile ride and tie with a horse and felt that I should be her partner. Are you kidding me? Taylin would race every weekend if I would let her and that just isn't going to happen. Today she wanted to go see Danny to determine if he has racing flats in her size. Again, I'm going with no.
Editors note: A ride and tie involves a team of two people and one horse. Only one can ride the horse at a time. Gun goes off with one person running and the other riding. At a planned distance, say 5 miles the rider will dismount, tie up the horse and take off running. When the runner finally gets to where the horse is, they mount up and take off to catch the runner. New rider will ride past teammate by a few miles and tie the horse up for the other teammate and so on. First team to get all three across the finish line wins.
Was/is your husband an athlete/runner?
Scott has dabbled in running and will still occasionally jump in on one of our distance runs. He's been a competitive cyclist for most of his life and definitely prefers to ride his bike. Scott is an incredible support to the girls and is always waiting just to give them a hug at the end. He doesn't care about the times but instead that the girls are happy and loving life. Thankfully both are the case.