It's summer time which means not much action going on other than wild fires and Skandera's breaking world records.
We have only gotten one robo call so far this summer for a mandatory evacuation, which was soon after reversed.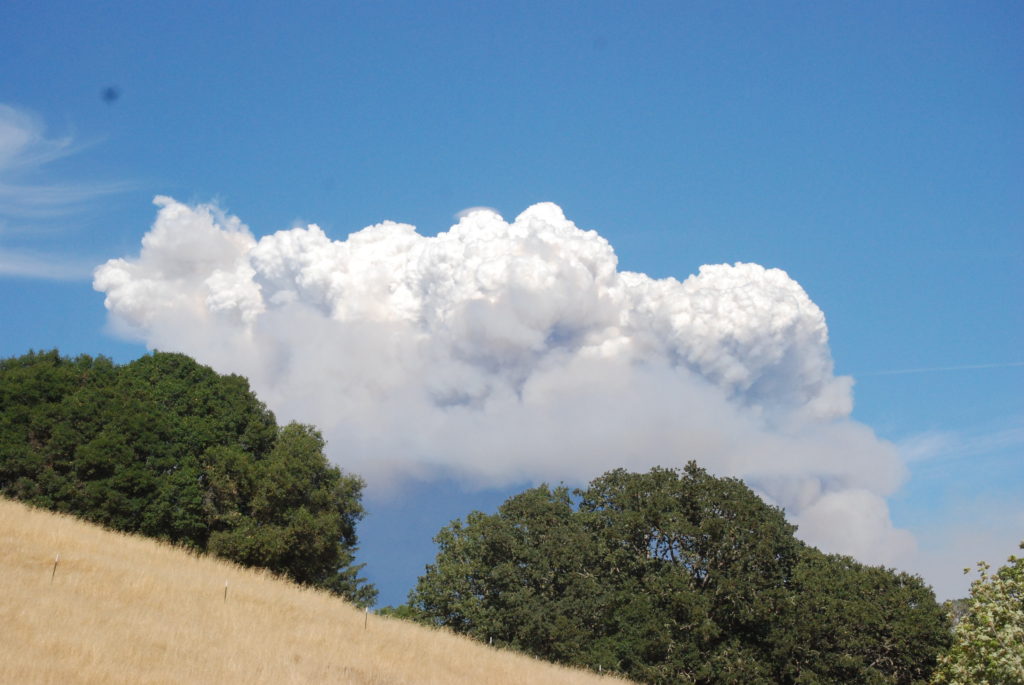 I'm spending my free summer hours updating Track & Field performance lists and adding a history story to them.
Some of the events were as short as five deep when I started and I attempting to make them all 50 deep.
It is a very time consuming process to find the 50 best marks ever in an event but I enjoy hunting through all the old records trying to find them.
It's how I earn all the donation money you send me, OK nothing come in right now but I'm sure in the fall when cross country starts up I'll get a couple.
I have these done and posted currently.
Boys
800
High jump
Long jump
Triple jump
Shot put
Girls
Triple jump
In the spring I will post up the others I am doing.
So far I have the boys pole vault done and I am currently working on the boys 100 & 200.
I came across one of the best 100's ever run that I had missed before.
Back in 2015 El Molino's Lani Gaspar was the star sprinter push by a deep field of local talent.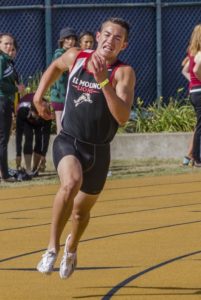 10.97/22.16 Tommy Streb, 12, Cardinal Newman
11.00/22.45 Ian Herculson, 11, Maria Carrillo
11.02/22.51 Xavier Freeman, 12, Analy
11.03/22.19 Isazah King, 12, Lower Lake
11.04 LaVon Browne, 12, St. Helena
11.13/22.55 Justin Zinnerman, 12, Rancho Cotate, 2015 AOY from his high jumping.
What I had missed was when Gaspar won both sprints at the Woody Wilson Relays there were wind readings, negative ones at that.
His 100 time of 10.95 into a -0.1 wind was the third fastest all-time wind adjusted at the time and is still at fourth ever.. He won the 200 in 22.24 -0.3 at that meet.
Fastest wind adjusted times.
Adjusted-Actual Wind reading
10.81-10.69 legal James Burrell, 12, Piner #1 1977, the 10.81 is figuring +2.0 wind
10.91 10.81 +1.6 Lani Gaspar, 12, El Molino #1 4/4/15 Stanford prelims
10.93 11.03 -1.3 Severin Ramirez, 11, Maria Carrillo #1 5/26/18 NCS MOC
10.94-11.09 -1.8 Chris Stevens, 12, Rancho Cotate #1 5/26/95 MOC
10.94 10.95 -0.1 Lani Gaspar, 12, El Molino 4/17/15 Woody Wilson
10.95 11.01 -0.8 Hugh Pegan, 12, Ukiah #1 5/30/14 NCS MOC
10.98-10.83 +2.4 Herbie Polk, 12, Maria Carrillo #2 4/27/13 Viking
10.98-10.97 +0.2 Tommy Streb, 12, Cardinal Newman #1 5/15/15 NBL
10.99-10.92 +1.1 Maurice Whitlock, 12, Santa Rosa #1 6/1/07 State
10.99 10.85 +2.2 Jaymes Tischbern, 11, Montgomery #1 4/22/17 Viking
Here is a look at Lani Gaspar's 2015 season.
100
1st SCL 10.88 +2.2
1st Woody Wilson 10.95 -0.1
1st Viking Classic 10.97 +2.2
1st NCS Redwood 11.00 +0.2
1st SR Twilight 11.05 -0.7
1st Big Cat 11.06 +1.2
1st Windsor Relays 11.12
1st Castleberry 11.13
5th NCS MOC 10.96
6th Stanford 11.20 -1.0
10.81 +1.6 1st 2015, 3rd All-Time, 4th FAT, 2nd legal, 10.74+, wind adjusted 2nd performance
200
1st NCS Redwood 22.05 +1.2
1st Big Cat 22.07
1st SCL 22.11 +1.7
1st SR Twilight 22.13 -1.0
1st Woody Wilson 22.24 -0.3
1st Castleberry 22.62
6th NCS MOC 22.23
22.05 +1.2 1st 2015, =26th All-Time, =8th FAT AT, 5th legal
Triple Jump
1st Big Cat 42-8½
1st Windsor R. 41-1
1st Castleberry 38-11¼
2nd SCL 42-5
3rd Viking Classic 41-5
3rd SR Twilight 40-11
42-8½ 3rd 2015, 40-11½ +0.1 29th AT legal
400
50.76 3rd 2015