Dual meets can often produce good sprint or field marks but rarely distance marks that turn heads.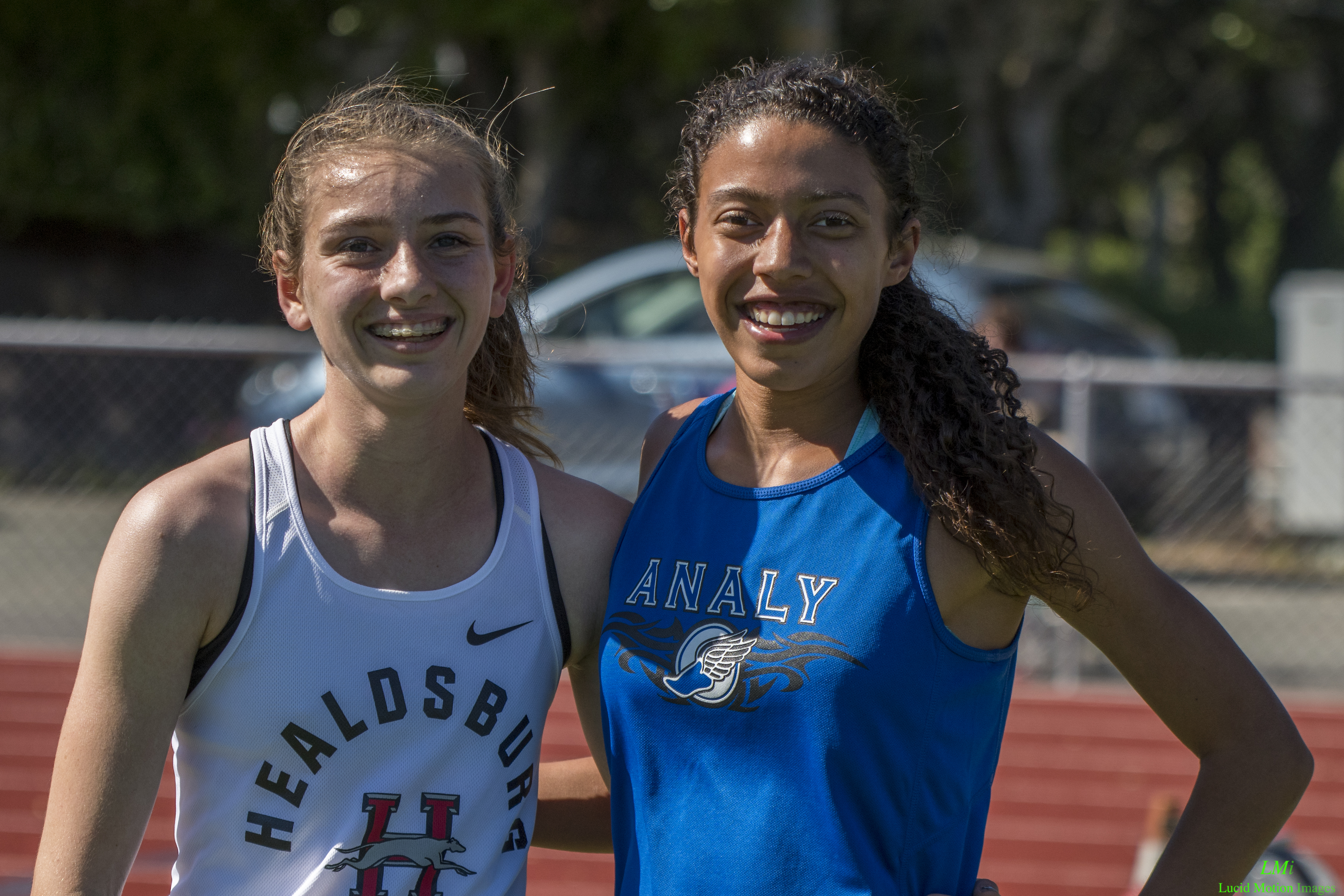 Those marks almost always come in big Invitationals or Championships.
In the girls 1600 a time under 5 minutes is top of the state level.
For one girl to do it is amazing, for two unheard of.
Last Wednesday saw that happen at the Analy meet.
Gabrielle Peterson of Healdsburg and Sierra Atkins of Analy both broke the 5:00 mark.
Gabby won in 4:51.82, fastest time run in the Empire this year, Sierra finished in 4:57.08.
I know of one other time this has happened.
The 2000 State meet had what I consider one of the biggest upsets ever when the Empire took the gold and silver medals.
4:49.63 Jenny Aldridge, Maria Carrillo
4:49.98 Sara Bei, Montgomery
You expect those types of times at the state meet but to have it in a dual meet is something else.
The pair did some fine racing after their 1600 as well.
Gabby did some speed work taking 2nd in 400 at 66.56.
Sierra then had a fast 800 pulling along freshman teammate Carolina Dawson, 2:24.15 to 2:24.97.
Then in the 3200 more outstanding marks with Gabby running 11:10.96 and Sierra finishing in 11:36.54.
If you want to catch these two plus nearly every other top trackster in the area show up at Montgomery High April 20th for the unveiling of their new track for the Viking Track Classic. Meet starts at 9am and goes to 6pm.