Hi everyone, it's time to start digging in the trails again up at Annadel; so far, nobody has signed up for our Annadel Trail Repair workday scheduled for this Sunday, September 10th 9AM-12:30PM, meeting at the Vietnam Veteran's Trail Head. …It's only a ~3 hour commitment and goes a long way in preserving our trails; please come join us and help us keep this good thing going! Bring your siblings, parents, neighbors; anyone who is interested in preserving our amazing trails in Annadel! …The State doesn't have funds or resources for this activity and progress just won't happen without you and volunteers from our community!
September 10, 9AM-12:30PM Meeting Place: Vietnam Veteran's Trail Entrance. Take Summerfield to Carissa and follow to end. Look for the white SCTC tool trailer.
…Coaches or anyone else out there in the running community, please get involved in this project! …We work in cooperation with the Sonoma County Trails Council and are always looking for more volunteer leads. …If you or someone you know might be interested in helping to spread the word for future workdays and/or can get more volunteers to sign-up, we have workdays every 2nd Sunday of the month and accept up to 25 volunteers for each workday.
Please contact Greg Fogg (707) 291-2967 / greg.fogg@comcast.net or Christy Hirsch at chirsch@sonic.net if you want to get more involved or want to support our efforts with the Annadel Trail Project!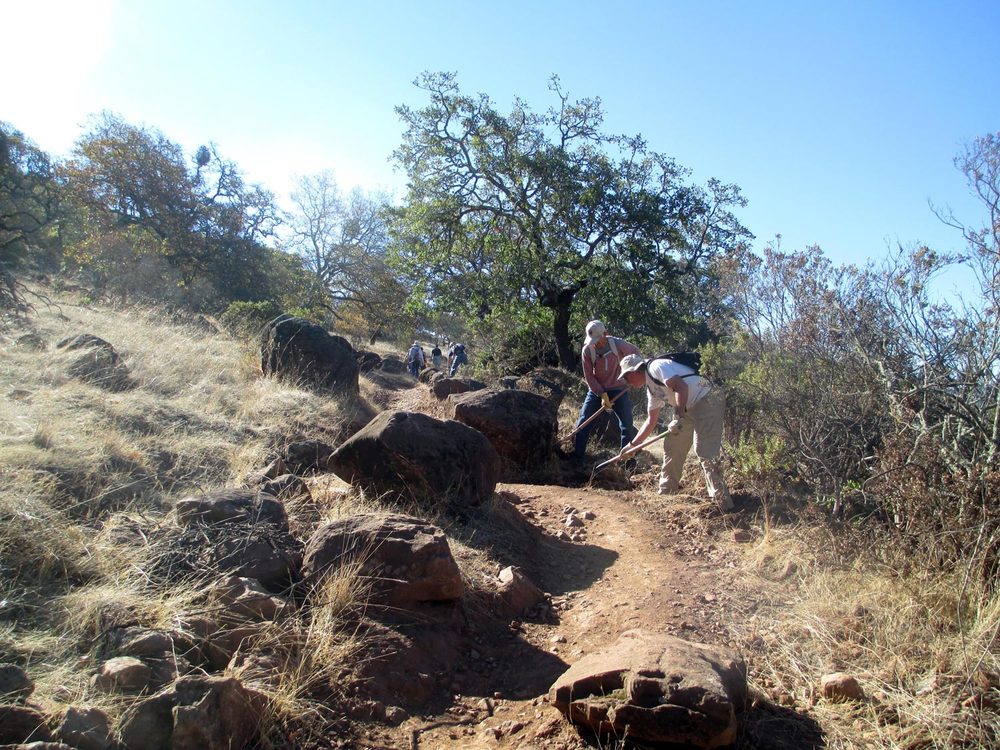 Thank-you!
Greg Fogg