Sat, Dec 3, 2022 at University of Tennessee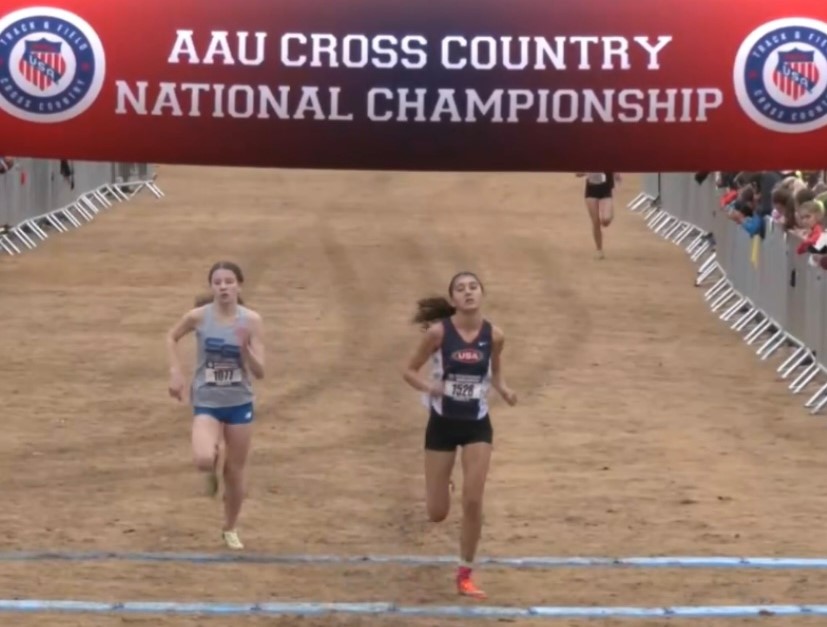 Mallon competed in yesterdays AAU National Cross Country Championships in Knoxville, TN. She made it to the podium and received an award for finishing 4th for her age (13) and 5th overall (for both 13 and 14 year olds).
The conditions were muddy on a true cross country course with different terrain and rolling hills. 
She was the top finisher from California.
By placing in the top eight she earned All American honors.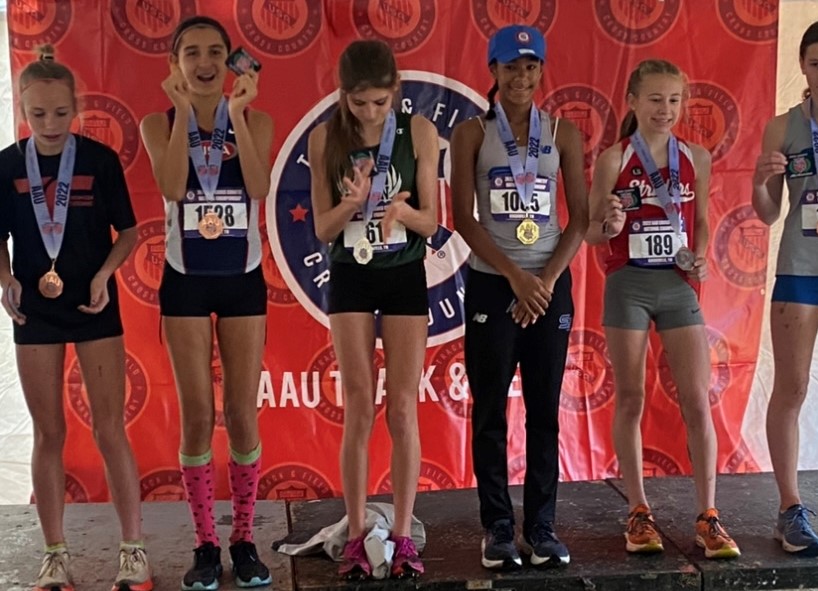 She also won the inaugural National Youth Age Group 5K road race for 13-14 year olds (as part of the NYC Marathon events on November 5th) finishing the hilly race in Central Park in 18:24.
During the 2022 Redwood Empire High School cross country season only Hanne Thomsen ran a faster 5k this season.
She also won the USATF Region 14 Junior Olympic Championships in Folsom, CA on November 27th running 14:05 for 4000 meters.
That's an 11:16 3200 meter pace with 800 meters still to go.