June 27th at the Bob Shor Summer Track Series meet at Montgomery High Ashlin Mallon turned in an incredible mile time.
Ashlin has just finished the 8th grade.
Her 4:57.1 mile time in the race has only been bettered by four Redwood Empire NINTH GRADERS in our history.
To clarify the time it was a 4:57.03 hand time. Since this was not a CIF meet it is listed in the official results as 4:57.0 but by CIF rules it would be 4:57.1.
Meet results
Here are a few photos from that day by Jon Mallon.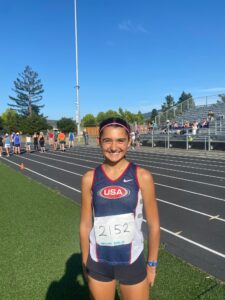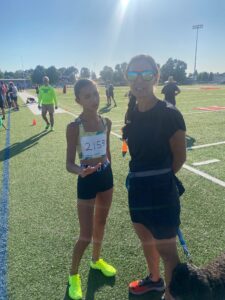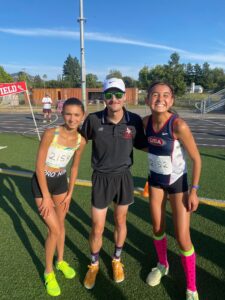 All-Time Redwood Empire Freshman 1600m
4:43.92 Rylee Bowen, Sonoma Academy 2015
4:45.51 Hanne Thomsen, Montgomery 2022
4:49.21 Sara Bei, Montgomery 1998
4:54.42 Julia Stamps, Rincon Valley Junior High 1994
4:58.61* Jacque Taylor, Casa Grande 2007
4:59.68 Kate Bowen, Sonoma Academy 2017, transfered to Oregon
4:59.99 Amy Robinson, Maria Carrillo 2002
5:01.53 Ashton LeSieur, Casa Grande 2002
5:07.24 Kelly Rogers, Healdsburg 2000, her best
5:07.65 Lori Shanoff, Petaluma 1979, 5:05.74+ '81, 5:04.96 '80
8th Grade
4:55.62* Ashlin Mallon, Rincon Valley Middle School 2023, 4:57.1 mile