The Big Cat track meet is usually the first meet of the year for most Redwood Empire athletes and it takes place March 4th.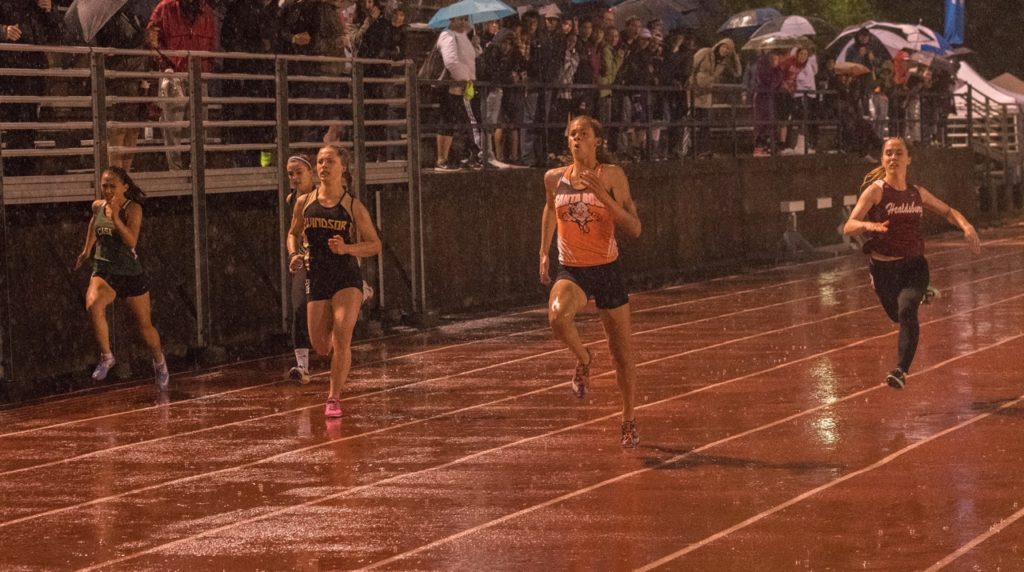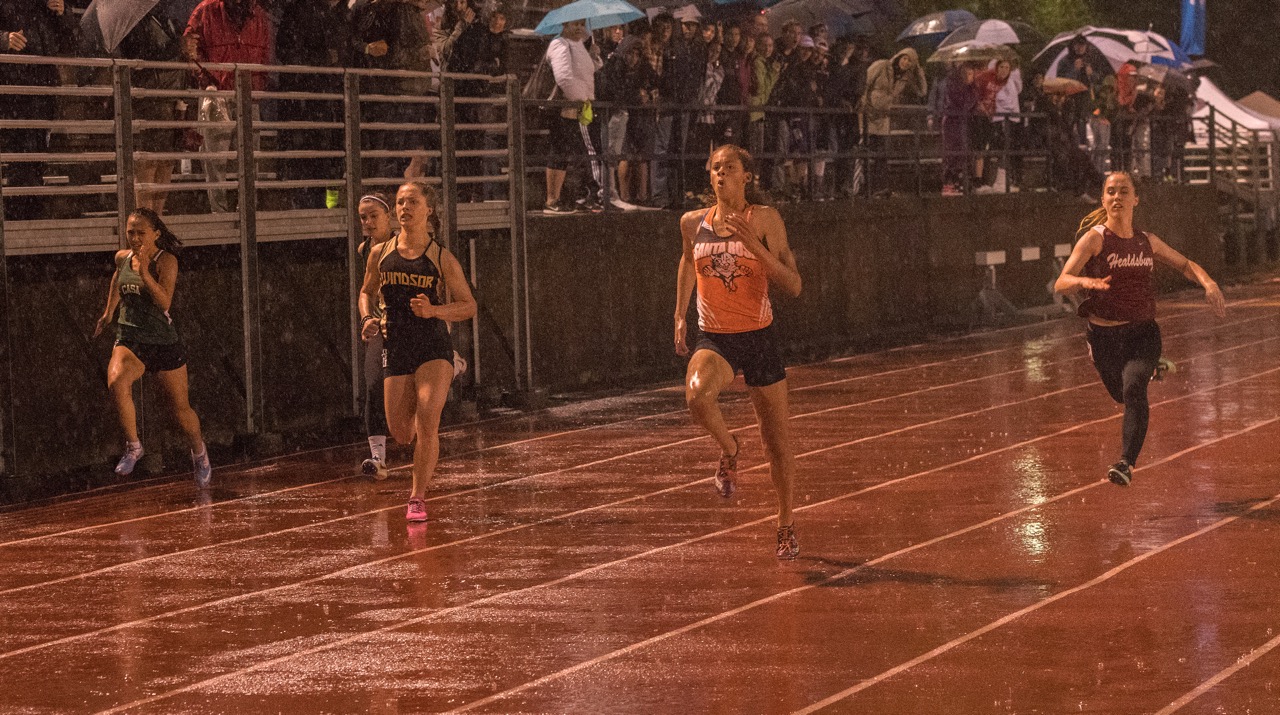 Looks like they will have 22 teams.
American Canyon
Analy
Cardinal Newman
Casa Grande
Cloverdale
Fort Bragg
Healdsburg
Justin Siena
Lowell
Maria Carrillo
Montgomery
Petaluma
Piner
Rancho Cotate
SRHS
Sonoma Academy
Sonoma Valley
St. Helena
Technology
Upper Lake
Vintage
Windsor
Meet starts at 9:00 am
$5 gen admission; $3 students and seniors; 5 and under free
The Big Cat didn't have any meet records so I decided to put some together. And since I was at it I attempted stadium records. Here is what I came up with.
Before the Big Cat was a meet called the "Friendly Relays" but the first "Big Cat" was in 1998.
Big Cat Meet Records
Boys
100 10.92 +0.0 Croix Stewart, American Canyon 2019
200 22.07 +1.3 Lani Gaspar El Molino 2016
400 50.63 Andrew Kozel, Healdsburg 2013
800 1:58.21 Reesey Byers, Santa Rosa 2010
1600 4:20.78 Reesey Byers, Santa Rosa 2010
3200 9:21.54 Rory Smail, Maria Carrillo 2020
110HH 15.38 nwi Adam Lundquist, Casa Grande 2011
Legal 15.46 +0.0 Landon Mispagel, Justin Siena 2019
300IH 39.60 Alex Netherda Maria Carrillo 2016
400R 43.45 Maria Carrillo 2018
1600R 3:29.65 Maria Carrillo 2013
HJ 6-7 Justin Zinnerman, Rancho Cotate 2014
PV 15-0 Mike Tillinghast, Montgomery 2004 at SRJC
LJ 22-06.5 Phanat Amphai, Piner 2007
TJ 42-11 Dantae Garcia, Maria Carrillo 2013
SP 55-05 Bryson Trask, Middletown 2019
DT 175-04 Bryson Trask, Middletown 2019
Girls
100 12.23 +2.3 Kirsten Carter, Santa Rosa 3/4/17
Legal 12.32 +1.8 Kirsten Carter, Santa Rosa 3/7/15
200 25.83 Jenna Lowder, Maria Carrillo 2006
Legal 26.34 +1.2 Sadia Ibrahim, Santa Rosa 2013
400 58.72 Alexica Bosque, Montgomery 2004
800 2:15.14+ Jenny Aldridge, Maria Carrillo 2002
1600 4:53.59 Hanne Thomsen, Montgomery 2022
3200 10:34.14+ Sara Bei, Montgomery 3/6/00, at SSU
100HH 15.74+ Suzanne Howard, Santa Rosa 2007
16.43 Claire Bingham, Healdsburg 2010
Legal 16.54 +0.9 Kelsi Avana-Reihl, Maria Carrillo 3/7/15
300LH 45.74 Kirsten Carter, Santa Rosa 2018
400R 50.01 Maria Carrillo 2017
1600R 4:10.94+ Maria Carrillo 2002
HJ 5-7 Morgan Bertsch, Santa Rosa 3/2/13
PV 12-0 Lily Mulligan, Maria Carrillo 3/5/22
LJ 18-11 Kirsten Carter, Santa Rosa 3/7/15
TJ 36-0½ Eva King, Casa Grande 2013
SP 39-0 Corrine Rich, Montgomery 2008
DT 129-9 Kathleen Durand, Maria Carrillo 2013
Stadium Records
Boys
100 10.80 +0.7 Christian Corbin, Novato 5/18/13 NCS Redwood
200 21.44 +0.8 Max Glasser, Marin Catholic 2018 NCS Redwood
400 47.79 Herbie Polk, Maria Carrillo 5/18/13 NCS Redwood
800 1:54.31 Dante Hay, Maria Carrillo 5/18/13 NCS Redwood
1600 4:15.66 Sterling Lockert, Petaluma 5/23/09 NCS Redwood
3200 8:57.24 Erik Olson, Novato 5/23/09 NCS Redwood
110HH 14.63 -0.4 Adam Lundquist, Casa Grande 5/19/12 NCS Redwood
300IH 39.19 Adam Lundquist, Casa Grande 5/19/12 NCS Redwood
400R 42.47 Novato 5/18/13 NCS Redwood
1600R 3:22.92 Maria Carrillo 2018 NBL (Severin Ramirez, Demetrie Coffey, Will McCloud, Tyler VanArden)
HJ 6-9 Justin Zinnerman, Rancho Cotate 4/23/14, vs Windsor & Santa Rosa
PV 14-09 August Kiles, Tamalpais 5/18/13 NCS Redwood
LJ 22-06.5 Phanat Amphai, Piner 2007 Big Cat
TJ 46-0 Ray Marchbanks, Santa Rosa 4/12/78 vs Cardinal Newman, oldest stadium record
46-0 +0.0 Deondre Baysinger, Novato 5/19/12 NCS Redwood
SP 63-1 Dennis DeSoto, Santa Rosa 3/3/81 vs Analy
DT 175-4 Bryson Trask, Middletown 3/2/19 Big Cat
Girls
100 11.99 +0.9 Kirsten Carter, Santa Rosa 5/10/17 NBL trials
200 24.04 23.8 Kirsten Carter, Santa Rosa 5/24/15 +2.6 NCS Redwood
FAT 24.59 +2.7 Kirsten Carter, Santa Rosa 2018 NCS Redwood
Legal 24.63 +1.4 Lilla McMillan, Tamalpias 2012 NCS Redwood
400 56.10 Kirsten Carter, Santa Rosa 5/19/18 NCS Redwood
800 2:12.53 Sadia Ibrahim, Santa Rosa 5/18/13 NCS Redwood
1600 4:46.22 Gillian Wagner, Redwood 2018 NCS Redwood
3200 10:40.67 Hanne Thomsen, Montgomery 2022 Big Cat
100HH 14.74 +1.1 Habibah Sanusi, Maria Carrillo 5/19/18 NCS Redwood
300LH 44.24 Kyra Johnson, Piner 2012 NCS Redwood
400R 49.29 2018 Maria Carrillo 5/19/18 NCS Redwood
1600R 3:57.52 2018 Santa Rosa 5/19 NCS Redwood
HJ 5-10½ Mindi Wiley, Sonoma Valley 5/21/05 NCS Redwood
PV 12-4 Lily Mulligan, Maria Carrillo 4/28/21 vs Santa Rosa
LJ 18-11 Kirsten Carter, Santa Rosa 3/7/15 Big Cat
TJ 37-09.50 Jessica Rasmussen, Tamalpias 5/24/15 NCS Redwood
SP 41-6 Coreen DeLosSantos, Ukiah 5/5/93
DT 140-10 Kathleen Durand, Maria Carrillo 5/18/13 NCS Redwood
Santa Rosa Field Jamboree Meet Records
Saturday, March 18, 2023
Boys
HJ 6-0 Gabriel Tucker, Montgomery 2019
PV 12-8 Ryan Douglas, Analy 2015
LJ 21-05 Duilio Froes, Casa Grande 2017
TJ 41-02.75 Reanne Ball, Piner 2018
SP 50.04.50 Greg Poteracke, Casa Grande 2015
DT 150-08 Will Smith, Willits 2016
Girls
HJ 4-10 Isabella Ponts, Montgomery 2018
4-10 Natalie Barr, Montgomery 2019
PV 12-10 Isabel Garon, Sonoma Valley 2016
LJ 17-03 Kirsten Carter, Santa Rosa 2017
TJ 35-03 Sydney Dennis, Petaluma 2019
SP 36-00.50 Cailtin Grace, Santa Rosa 2019
DT 136-04 Allison Scranton, Petaluma 2015
Frosh/Soph Boys
LJ 18-07.75 Jeffrey George Montgomery 2019
TJ 37-05 Nathan Fifer, Montgomery 2022
SP 40-11 Russell Trutane, Albany 2017
DT 117-10 Scott McCamish, Santa Rosa 2015
Frosh/Soph Girls
LJ 15.03.75 Anna Hospodar, Petaluma 2019
TJ 30-07 Lakemoon Lakemoon, Santa Rosa 2019
SP 28-11.5 Daniella Zetina, Santa Rosa 2018
DT 102-10 Kirsten Carter, Santa Rosa 2015
JV Boys
LJ 17-07 Ryan Ball, Piner 2017
TJ 36-07.5 Prescott, Santa Rosa 2017
SP 38-01.5 Torron Henderson, Ukiah 2017
DT 109-08 Xochi Vera, Santa Rosa 2018
JV Girls
LJ 15-00 Alicia Montano, El Molino 2017
TJ 30-09 Evelin Cardenas, Piner 2017
SP 28-05 Danielle Cunningham, Ukiah 2018
DT 82-00 Emma Frost, Santa Rosa 2017