April 22, 1967
Montgomery's Mel Gray helped to break two Empire records at the Santa Rosa Relays.
First in the rarely run 440 year relay his team of Wes Dickison, Joe Stender, Ken Graham and Mel Gray ran 42.6 that time would not be beaten in the Empire for 36 years. He then won the 100 yard dash in 9.5 seconds for another Empire record.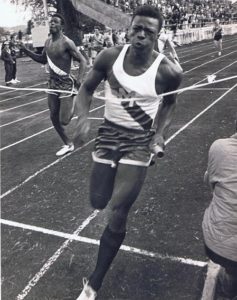 April 25, 1970
At a dual meet at El Molino Santa Rosa entered three mile relay teams with the top two both crossing the finish line in 3:30.9. =3:29.92 1600R
April 24, 1975
Petaluma's Dan Aldridge is best known as an 880 runner but on this date he broke the Empire record in the mile at 4:16.7 at the Chico Invitational. =4:15.45 1600m.
April 24th, 1976
Vintage's Doug Silcox broke the Empire Record at the Antioch Relays in the discus at 174-4.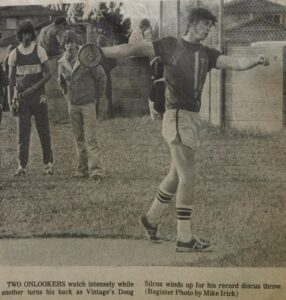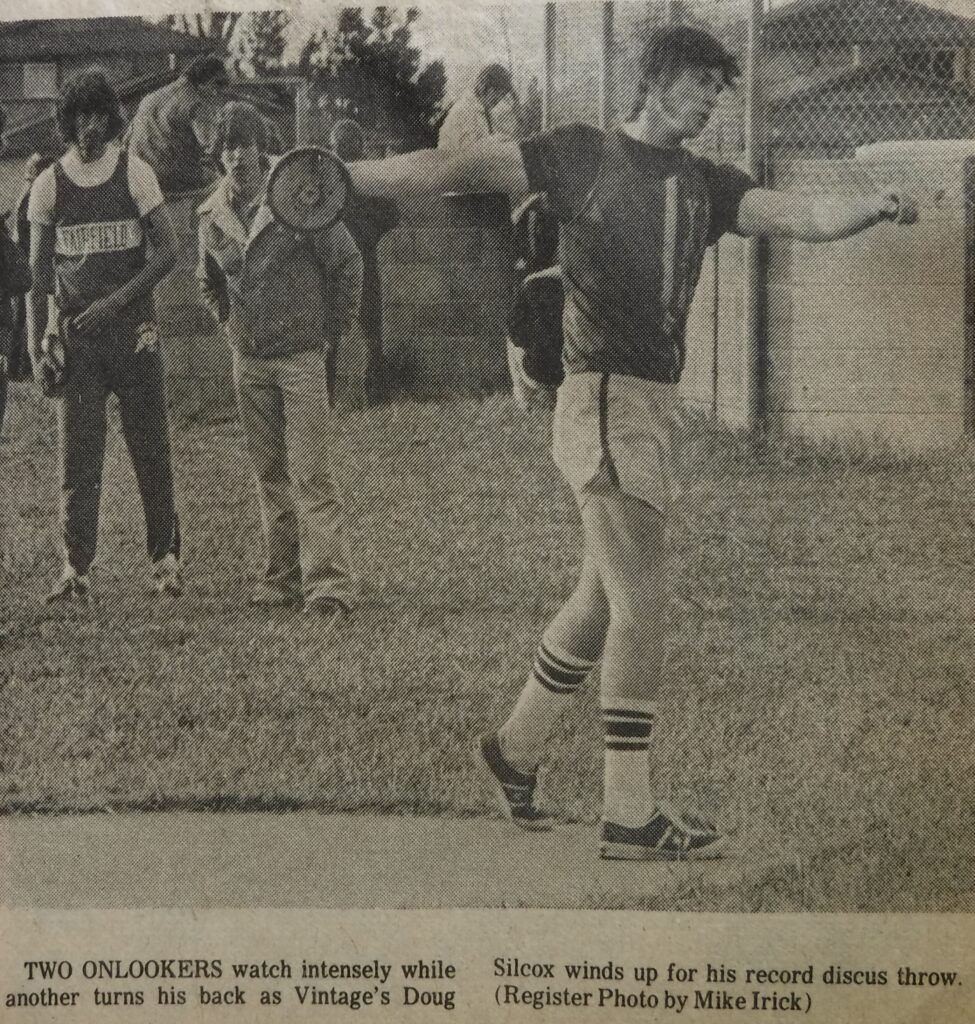 April 25th, 1978
Piner's Marvin Colter set the our dual meet record at 46-7½ verses El Cerrito at Piner.
April 20th, 1985
Santa Rosa's Wendi Simmons nearly became our first ever 19 foot long jumper landing at 18-11¼ at the Logan Top 8 for an Empire Record
April 23rd, 1986
Simmons jump of 18-5¾ verses Ukiah. She came close to her Empire record but it was a former dual meet record.
April 19th, 1989
Santa Rosa's Gabe Manville set our Empire dual meet record at Montgomery in the high jump clearing 6-9.
April 19th, 1990
Rancho Cotate's Amey Mitchell soared to 19-6½ at the Chico Invitational in the long jump.
It was an Empire Record at the time and is still our best ever in an Invitational.
April 24th, 1993
Ukiah's Coreen DeLosSantos would break the Empire record in the shot at 43-1¾ at the Chico Invitational. It is still our best ever in an Invitational.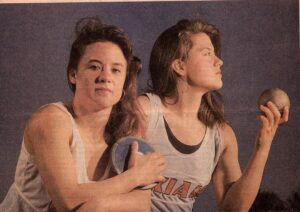 April 20th, 1996
The Vallejo Relays produced not one but two Empire records in the high hurdles.
Santa Rosa's Katie Schukle would be our first barrier breaker to crack 15 seconds in the 100 hurdles as she had a 14.97 time.
A few minutes later Montgomery's Chris Barnsdale would win the 110 high's in 14.50 for the fastest FAT time ever in the Empire.
April 22nd, 1998
Montgomery's Tia DeSoto breaks the Empire discus record with a 134-5 at Montgomery.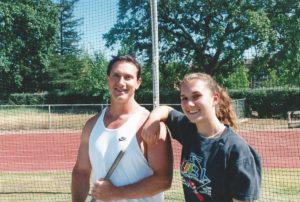 April 21 & 22, 2006
Lower Lake's Mike Perez has an amazing two days.
On Friday, Perez won the 800 meters at the West Valley Invitational in Chico in
1:52.13. It was the fifth-best prep mark in the nation this year and moved Perez
to fourth on the all-time Empire list.
The next day at the James Logan Bay Area Top Eight competition he set was is still the Empire record in the 1600 running 4:09.91.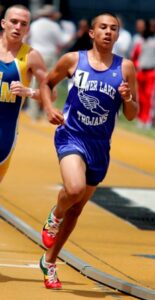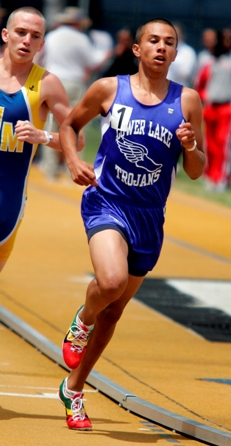 April 19, 2014
Maria Carrillo's Dante Hay wins the Woody Wilson relays 800 in 1:53.94.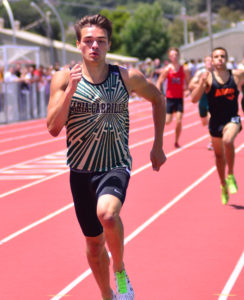 April 23rd, 2014
Rancho Cotate's Justin Zinnerman set our tri-meet high jump record verses Windsor & Santa Rosa at SRHS with a school record 6-9 leap.
April 22nd, 2015
El Molino's Lani Gaspar flew to a 10.5 100 meter time at Elsie Allen.
April 25, 2015
Petaluma's Allison Scranton would win the Viking Classic discus with the number seven all-time performance at the time of 138-1.
Meanwhile Santa Rosa's Kirsten Carter was having her normal dominating day setting a meet record in the 200 at 24.99 -1.4 along with wins in the 1600R 4:10.41-54.8 split, 100 12.27 +1.8 and long jump 17-5.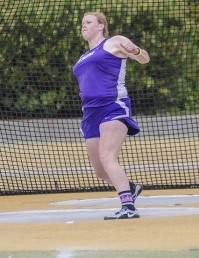 April 23, 2016
Santa Rosa's Kirsten Carter had a big day at the Viking Classic.
Her 12.11 +2.3 100 win was the fastest 100 ever run at the time for an Empire record.
She also would win the 200 (25.17 +2.0), long jump (18-01.50) and anchor the 1600 relay to a 4:08.01.
April 19, 2017
Carter again ran 12.11 but this time it was in a tri meet vs Windsor & Rancho Cotate at SRHS for our Empire tri-meet record.
April 22, 2023
Montgomery's Hanne Thomsen saved the best for last at the Viking Classic this day.
She began the day with a 19 second win the the 1600 at 4:51.58. Then anchored (2:17) her 4X800 relay team to a win. But after all that on a hot day that was causing other runners to collapse she broke the meet record with a 2:12.47 to win by over 10 seconds.
video interview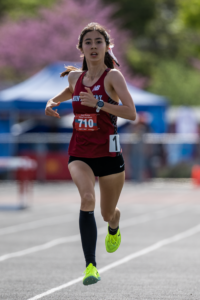 In this new weekly tidbit column, "Blast from the Past", I'm going to take a look at some special performances that happened during the week we are on.
Other Blast from the Past stories