March 22nd, 1966
Montgomery junior Mel Gray had a big day during a dual at Hogan winning the 100 yard race in 9.6 seconds to break the Redwood Empire record than came back to win the 220 in 21.2.


March 28th, 1984
In a dual meet verses Healdsburg, Piner's Aaron Braxton sailed to 22-5 in the long jump at Piner.
March 28th, 1987
At the Stanford Relays Santa Rosa's Wendi Simmons flew to a huge Empire Record in the triple jump going 38-10, wind aided. No one has ever come within a foot of that mark.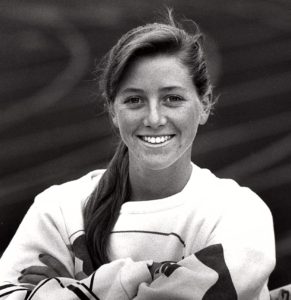 March 25th, 1988
The following year at Stanford 100 meter finals El Molino's Sharon Polley equaled her own Empire Record running 12.1.
March 24th, 2004
In a dual at Cardinal Newman Sonoma Valley's Melissa Van Paris broke the Empire record in the discus with a 135-4 toss.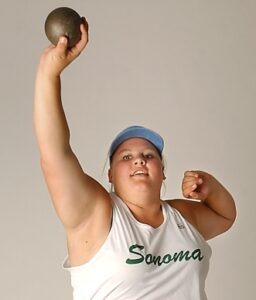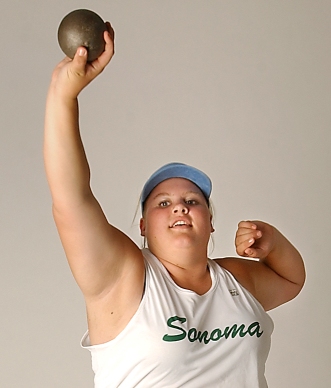 March 27th, 2004
Three days later teammate Mindi Wiley sailed over 5-10 at the Eagle Classic equaled her own Empire Record in the high jump.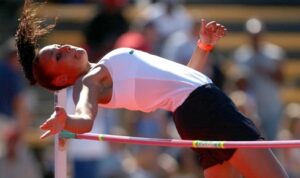 March 28th, 2012
The fastest ever legal 100 meter dash in a dual meet was run by Rancho Cotate's David Forman at Healdsburg as he clocked 11.13 +0.0.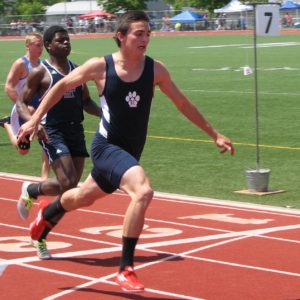 March 28th, 2018
Santa Rosa At the Santa Rosa Twilight meet Panther Kirsten Carter broke the Empire record in the 300 hurdles finishing in 42.68.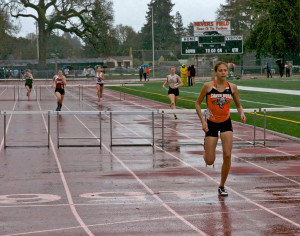 March 23rd, 2019
As a freshman American Canyon's Croix Stewart ran a wind adjusted 10.98 at the Mark Macres Invitational, (11.15 -2.1).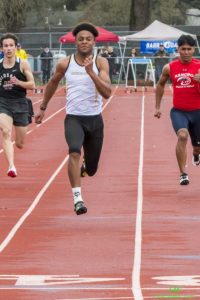 In this new weekly tidbit column, "Blast from the Past", I'm going to take a look at some special performances that happened during the week we are on.
Other Blast from the Past stories