March 11th & 14th of 1978
Piner's Marvin Colter had his longest of thirteen career jumps at 45-6 or farther on the 11th .
That day he sailed out to 48-7 at the Carlmont Relays. That leap lasted as the Empire record for three years and has only been bettered one time.
Three days later on the 14th Santa Rosa's Ray Marchbanks also had his best high school jump ever at 47-9 in a 5-way meet at the SRJC.
Only the 48-7½ by Petaluma's Rob McCorkel on 5/23/81 is farther than either of the two jumps, plus three others by Colter.
One of those three was Colter's 48-4½ for 5th at State that year.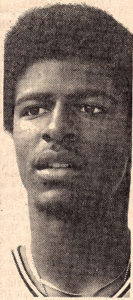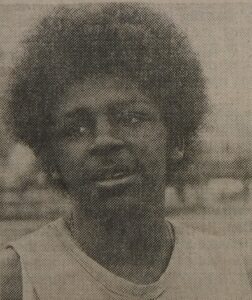 .
.
.
.
.
.
.
March 11th, 1995
Rancho Cotate's Corey Nelson ran 21.0 at the SRJC for the 200.
It is to this day the dual/tri meet Empire record coming against Santa Rosa & Montgomery at SRJC.
Only six Mel Gray's, (Montgomery) and one Sherman Miller (Napa) 220's are faster.
Nelson himself would equal that time at the April Viking Classic and May NCS MOC trials.
March 9th, 1997
Santa Rosa's Julia Stamps would run an indoor 800m in 2:13.96 at the Scholastic Indoor.
March 13th, 2004
At Piedmont Invitational Meet Cardinal Newman senior J.K. Withers ran the fastest 1600 in the state so far that season and easily eclipsed the Redwood Empire's all-time best, winning at Piedmont in 4:10.7. Withers, who reached the state meet in 2003, bettered his personal best by nearly 10 seconds. Withers edged Logan's Yosef Ghebray, one of the top miler's in Northern California, by three seconds. Withers bettered the fastest mile by Dave Royal of Petaluma 4:15.0 converted to 4:13.76 in 1979 and Maria Carrillo's Jordan Kinley 4:13.67 for 1600m in 2002 for the Empire's all-time best mark. Withers time has only been bettered twice since that race.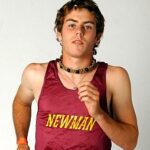 Link to photo of the race
March 10th, 2006
Maria Carrillo's Nathan Huckeba set the still standing indoor 5000 meter record at the National Scholastic in Armory, NYC, NY in 16:38.10 .
March 8th, 2012
The Dan Gabor Invitational would produce two outstanding performances.
Piner's Luis Luna would run one of his five fastest 3200 meter races ever at 9:12.34.
Maria Carrillo's Siobhan Anderson would become only the second girl in Empire history to clear 12-0 in the pole vault.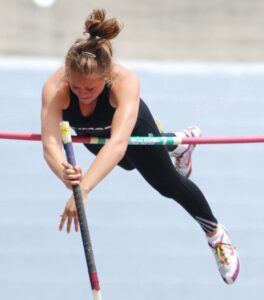 March 13th, 2013
Santa Rosa junior Morgan Bertsch soared to a state leading high jump of 5-9 at the Special Relays at Santa Rosa High this day.
The jump moved her to second All-Time behind the 5-11 jump of Mindi Wiley of Sonoma Valley and still is.
March 9th, 2014
Maria Carrillo's Dante Hay's 1:56.00 for 800 meters at the at New Balance Nationals Indoor, Armory, NY broke the Redwood Empire indoor record of 1:59.55 from Chris Gaston of Cardinal Newman in 1992 at Sunkist Invitational in L.A. Sports Arena.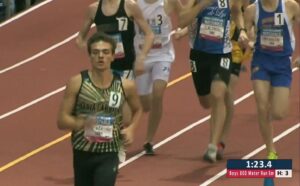 March 13th, 2019
American Canyon's Croix Stewart broke the FAT dual meet record at Napa in 23.00.
March 14th, 2019
Analy's Sierra Atkins broke the 800m dual meet record in 2:17.28 verses Piner at Analy.
March 12th, 2020
Kassidy Sani of El Molino had a huge discus toss of 140-10 at a tri meet at Analy before her season was cut short due to the pandemic. video at the meet.
March 10th, 2023
Montgomery sophomore Hanne Thomsen destroyed her own Redwood Empire 3200 meter record running 10:07.06 for 2 miles indoor at the New Balance Nationals Indoor.
Thomsen's time was the fourth fastest ever by a sophomore in the US.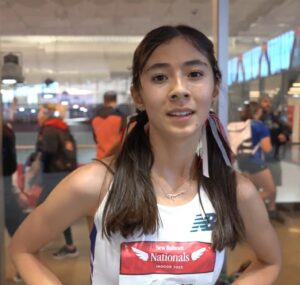 In this new weekly tidbit column, "Blast from the Past", I'm going to take a look at some special performances that happened during the week we are on.
Other Blast from the Past stories