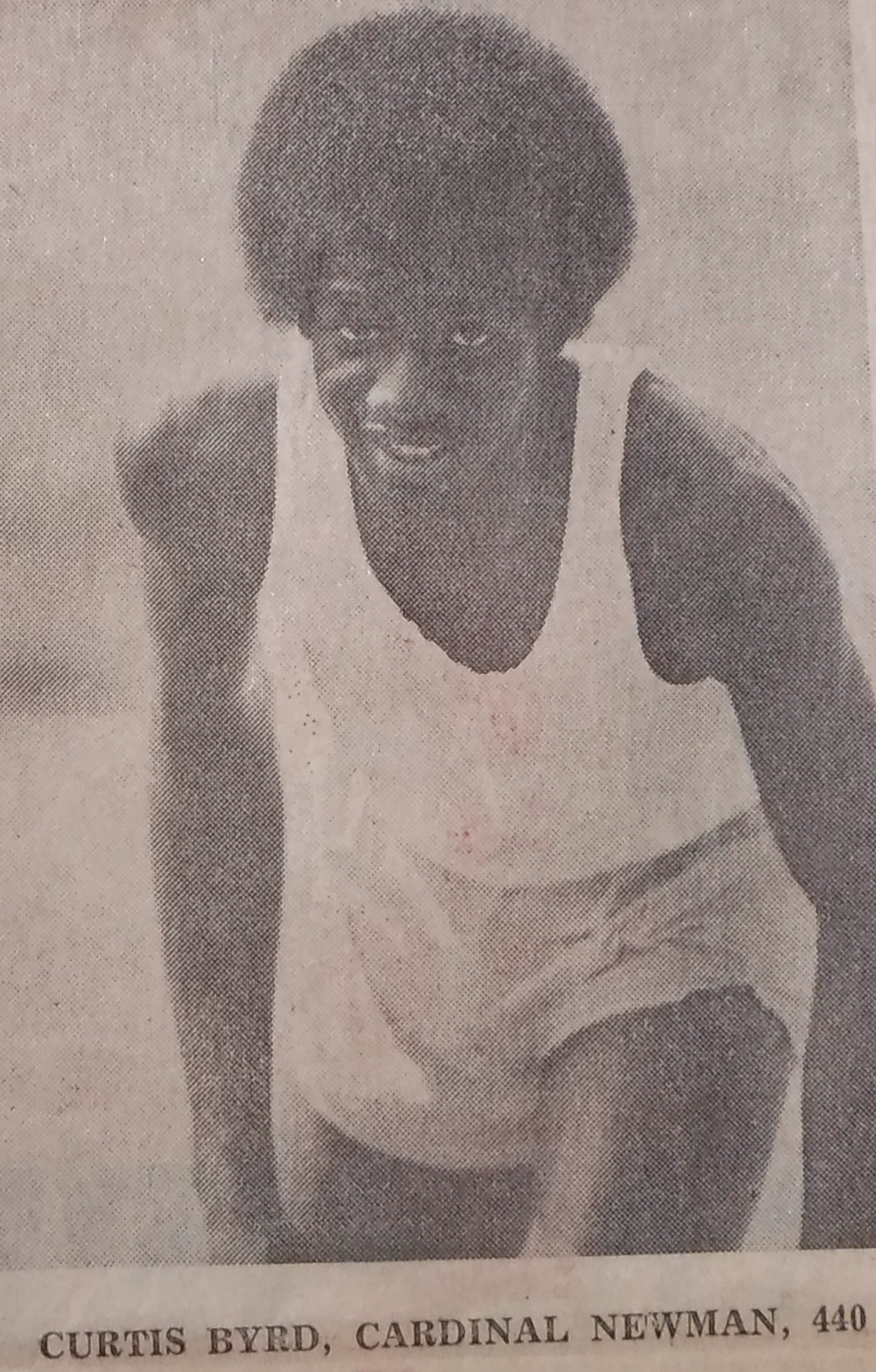 Former Cardinal Newman great Curtis Byrd has passed away.
Santa Rosa civic leader, pastor and activist Curtis Byrd dies at 67 after long illness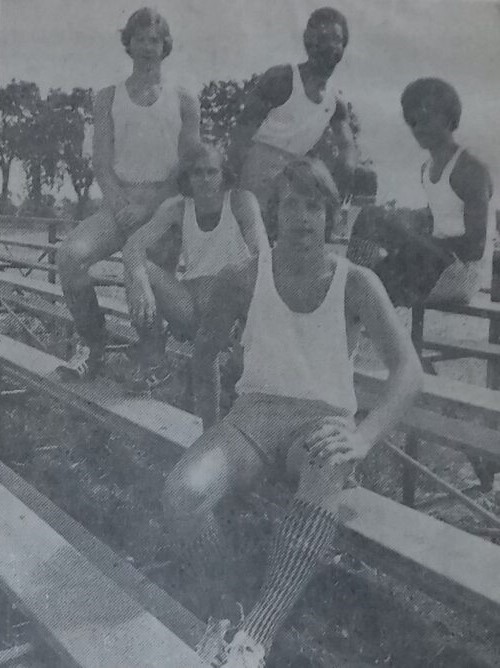 Byrd was one of our best ever quarter milers and relay specialist.
His junior year he was the Sonoma County League 440 champion in meet record time of 50.9 and anchored the Mile Relay team to a meet record 3:25.5.
He was the NCS 3A Champions at the 440 and his Relay team won as well.
Byrd would anchor the Newman NCS Meet of Champions team with a 48.8 split to 2nd place in 3:21.9.
Newman had a plan for state meet race (Read here).
His senior year he lowered his own SCL MR to 50.4 and he ran on both relay teams that to this day still hold the meet record at 43.29a and 3:24.35a.
In all this time only two teams have challenged the Mile Relay record when the 2005 (3:25.6) and 2010 (3:25.88) Healdsburg teams came close.
At the NCS Meet of Champions Byrd became Newman's first ever NCS Champion winning the 440 in 48.6. The Mile Relay team would clock 3:21.6.
At the 1973 State meet he would run 49.1 in the 440 trials and then finish 8th in the finals at 49.3.
Boys All-Time 400 meters
conv. Actual
46.89 46.89 Corey Nelson, Rancho Cotate #1 1995
47.21 47.21 Herbie Polk, Maria Carrillo #1 2013
47.27 47.3y Joe DeDora, Santa Rosa #1 1971
48.06 48.1y Sherman Miller, Napa #1 1950
48.10 48.10 Andrew Kozel, Healdsburg #1 2013
48.54 48.3 Shawn Hanna, Santa Rosa #2 1987
48.56 48.6y Curtis Byrd, Cardinal Newman #1 1973
48.76 48.8y Bart Williams, Vallejo 1975
48.95 48.95 Josh Jackson, Elsie Allen #1 2006
48.96 49.0y Jose Martinez, Petaluma #1 1974
Boys All-Time 400 meter Relay
conver. actual
42.41 42.41 2013 Maria Carrillo #1 D. Garcia, D. Galindo, A. Netherda, H. Polk
42.53 42.53 2018 Maria Carrillo #2 D. Coffey, C. De La Torre, T. VanArden, S. Ramirez
42.59 42.6y 1967 Montgomery #1 Wes Dickison, Ken Graham, Joe Stender, Mel Gray
42.59 42.6y 1971 Cardinal Newman #1 Perry Grogans, Dan Randolph, Jim Wilkey, Bill Price
42.84 42.84 2003 Santa Rosa #1 M. Olin, K. Schmaus, H. Radford, Michael Caruso
42.87 42.87 2017 Maria Carrillo #3 N. Downing, S. Ramirez, D. Coffee, T. Van Arden
42.89 42.9y 1969 Hogan Jim Upchurch, Larry Manuel, Ralph Simmons, Thayron Grisby
42.89 42.9y 1970 Vallejo
42.89 42.9y 1970 Hogan
42.89 42.9y 1973 Cardinal Newman #2 J. Faller, Gil Procter, Curtis Byrd, Dan Randolph
Boys All-Time 1600 meter Relay
3:16.70* 1970 Santa Rosa #1 Carl Sagon, Wayne Praeder, Ken Borbe, Joe DeDora
3:17.59 2013 Maria Carrillo #1 Polk 47.9, Garcia 50.2, Netherda 50.4, Hay 48.9
3:17.65 2017 Maria Carrillo #2 Ramirez 49.6, Van Arden 49.1, Mc Cloud 50.9, Smith 47.8
3:18.68* 1974 Vallejo 3:19.6y
3:18.73 2018 Maria Carrillo #3 Ramirez 49.5, Coffey 50.3, McCloud 50.3, Van Arden 48.8
3:18.84+ 1987 Santa Rosa #2 Rob Moore, S. O'Leary, Jeff Sorkness, Shawn Hanna
3:19.88* 1972 Vallejo Victor Goodwin, Dwight Barnes, Ed Phillips, Willie Dalcour 3:20.8y
3:20.67* 1973 Cardinal Newman #1 Kevin Konicek, Dan Randolph, Gill Proctor, Curtis Byrd
3:20.67* 1973 Montgomery =#1 Mark Thomas, Gary Gomes, Mark Howlett, Geoff Ramse
3:20.67* 1979 Montgomery =#1 Mike Rose, Steve Gullikson, John Rhodes, Dave Rodriquez
(10)
3:20.97* 1972 Cardinal Newman #2 D. Randolph, G. Procter, K. Konicek, C. Byrd 48.5