Montgomery's Hanne Thomsen earned All-American honors by placing in the top 21 at the 2022 Nike Cross Nationals in Portland, Oregon on 12/3/22.
Thomsen's 16th place finish over the 5,000 meter course in 17:36 was the fastest of all the Californian entries.
She was also the fastest frosh/soph in the Nation in the race.
Thomsen who competed in the state championships last week with a cold was competing here in freezing conditions with the wind chill factor below freezing with the temperature around 32 degrees and winds around 30 mph.
Warm up photo
Watch the race
Video interview
Photos are screen grabs from video.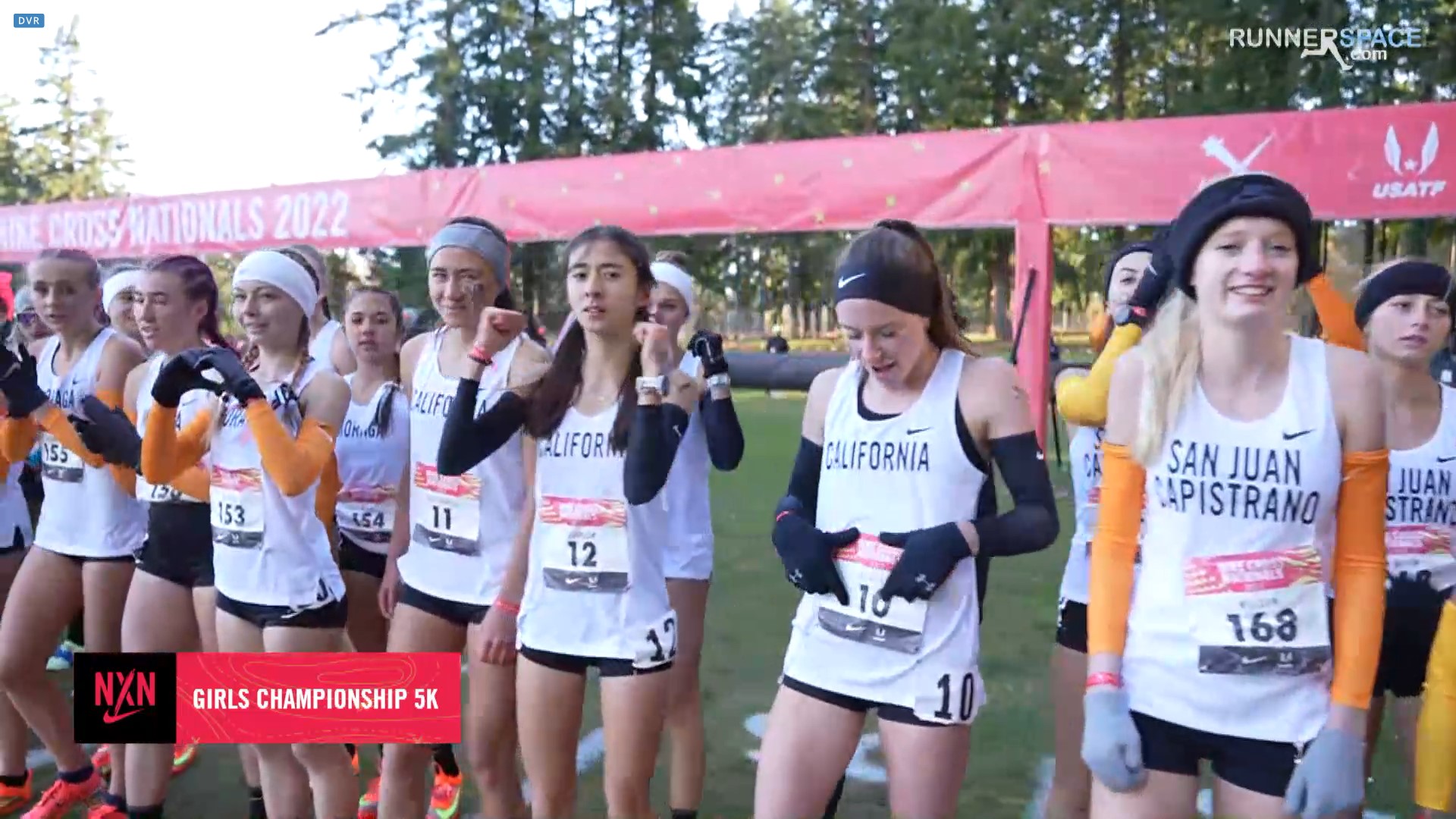 Thomsen's splits
4:21.4 12th at the 1.3 k mark.
5:20.8 15th at mile
11:13.0 15th at 2 mile.
14:01.3 16th at 4k
15:44.8 15th 2.75 mile
17:35.2 16th 5k