Former St. Helena star Harper McClain ran a smart heat race and qualified for the finals of the 3000 meter Steeplechase today (8/1/22) at the World Athletics U20 Championships Cali 22 in Colombia.
Running in heat 2 McClain let the leaders pull away early on to past six runners over the course of the race to qualify for the finals in 7th at 10:37.05.
You will see Harper come back from running in last place at about 1:30 into the race to move up to qualify for the final.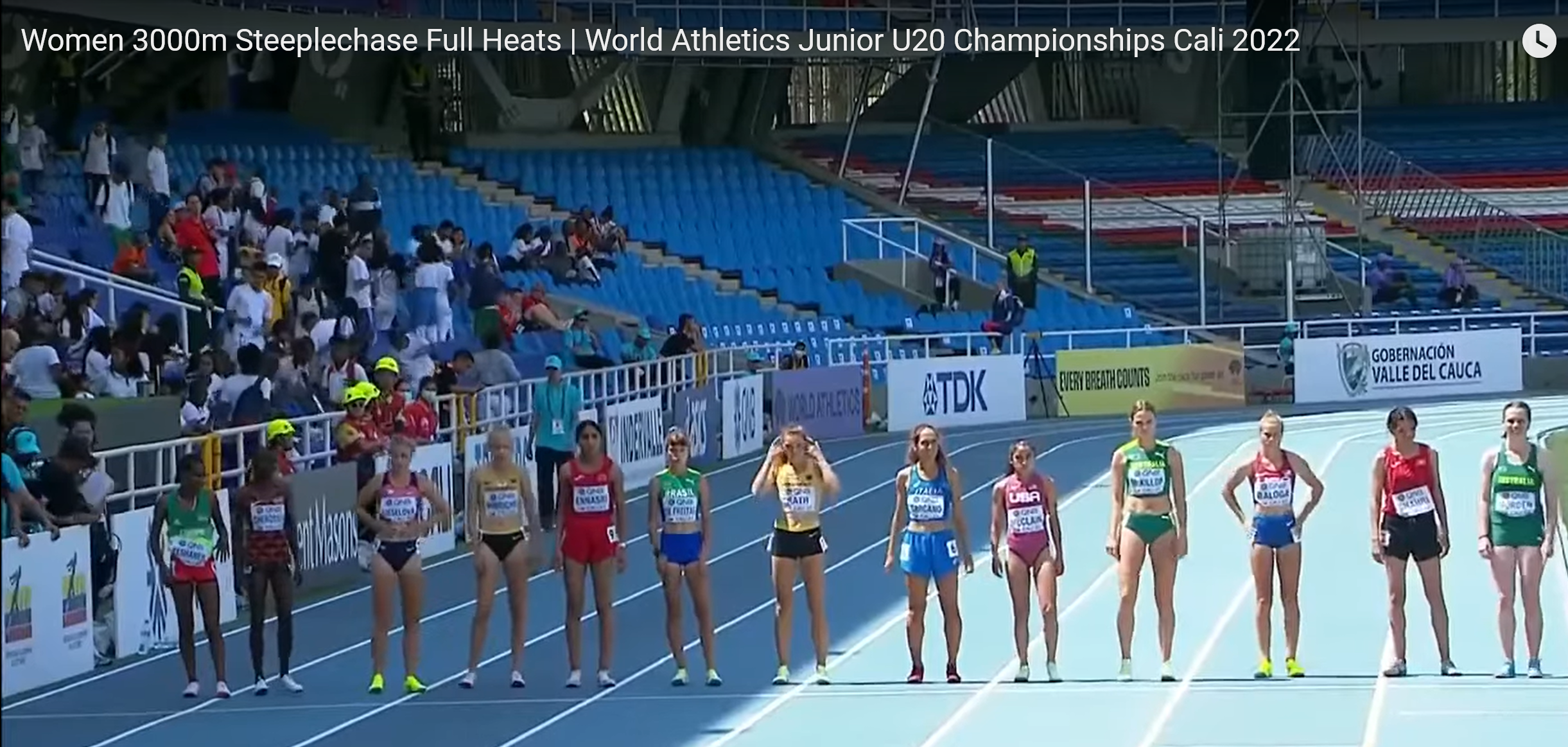 Here is the video of McClain's heat which starts at 13:20 of video.
Heat results
McClain will run in the final on August 4th.