Complete Results for Girls, All times hand timed
Complete Results for JV Girls
Michael Lucid has a beautiful collection of shots from the North Bay League finals you can see here
North Bay League Girls Finals History
Santa Rosa sophomore Kirsten Carter had the big night everyone expected winning the long jump at 17-5.5, 400 58.2, 200 25.0 and coming from behind in the 1600 relay to add her fourth win in 4:02.9. Carter was the defending champ in all but the long jump.
Possible as exciting as that was was the level of excellence chasing after her.
The 400 saw Montgomery sophomore Grace Mackey run 58.8 with Maria Carrillo freshman Kiely Rowe at 59.0.
The 200 saw 100 meter (12.2) champ junior Amani Baker of Maria Carrillo move to 11th All-Time in the 200 with her 25.2 clocking followed by Casa Grande's Destiny Williams in 25.7.
Not surprisingly this set up Santa Rosa's prep best in an epic 1600 relay battle that included Maria Carrillo 4:04.8 and Montgomery 4:07.0 all moving into the top 40.
These three schools, Santa Rosa 15, Maria Carrillo 16 and Montgomery 10 own 41 of the 50 All-Time marks and all of the top 31.
Windsor junior Maddie Call had a big day defending her title in the high hurdles and adding the 300 hurdle title this year as well.
Call first won a tight race with Maria Carrillo sophomore Habibah Sanusi as both crossed in 15.6 with Maria Carrillo's Kelsi Avana-Reihl in 15.7, Call then came back to win the 300 hurdles over Avana-Reihl 47.5 to 48.1.
Sanusi was able to pick up a win in the triple jump at 33-4.5.
Santa Rosa's Delaney White won the two longest races for the third straight year in 5:05.7 and 11:27.7 .
Also defending titles were Maria Carrillo's Rebecca Plattus in the high jump (5-0) and Santa Rosa's Aimee Holland in the 800 (2:20.5).
Santa Rosa also won the shot put off of Deborah Fry's 32-8 put.
Montgomery juniors Alexia Onate (discus 99-1) and Audrey Stalcup (pole vault 9-0) earned the Vikings a couple of championships.
Casa Grande earned the 400 relay victor with a 49.6 time.
Maria Carrillo took the team pennant.
Photos by Thomas Benjamin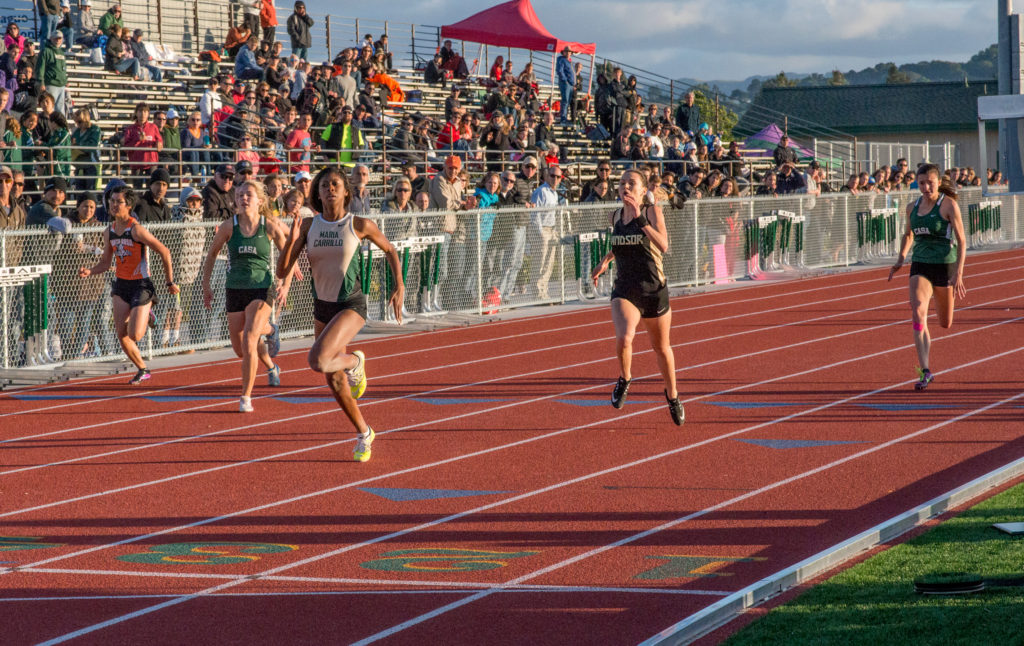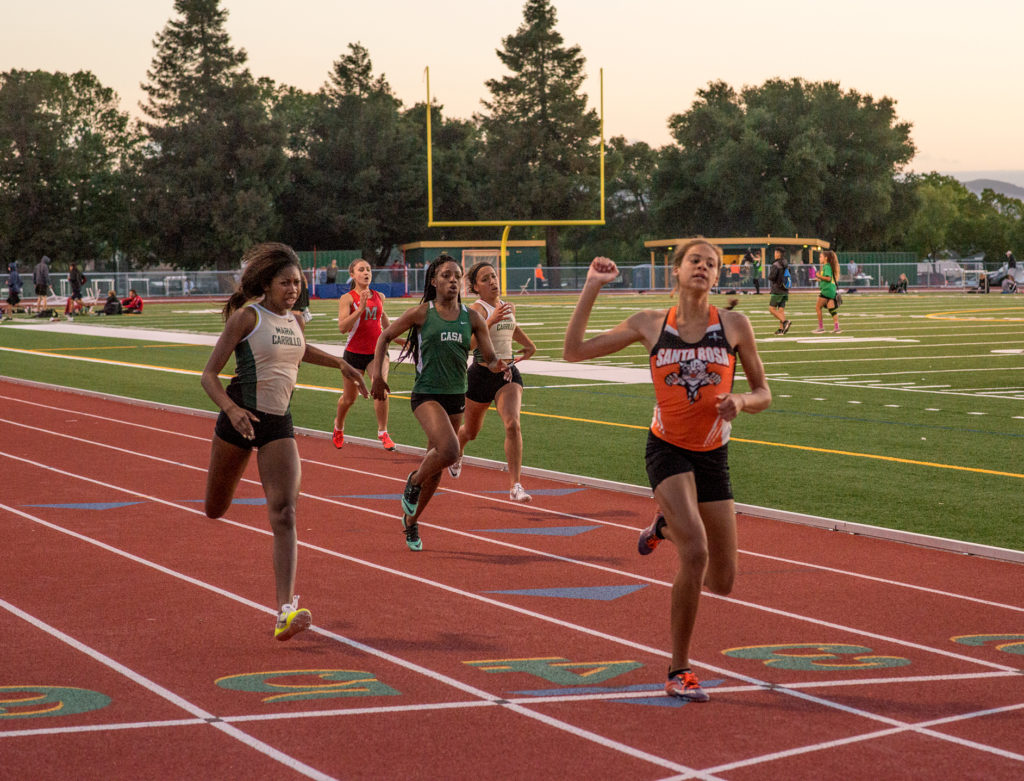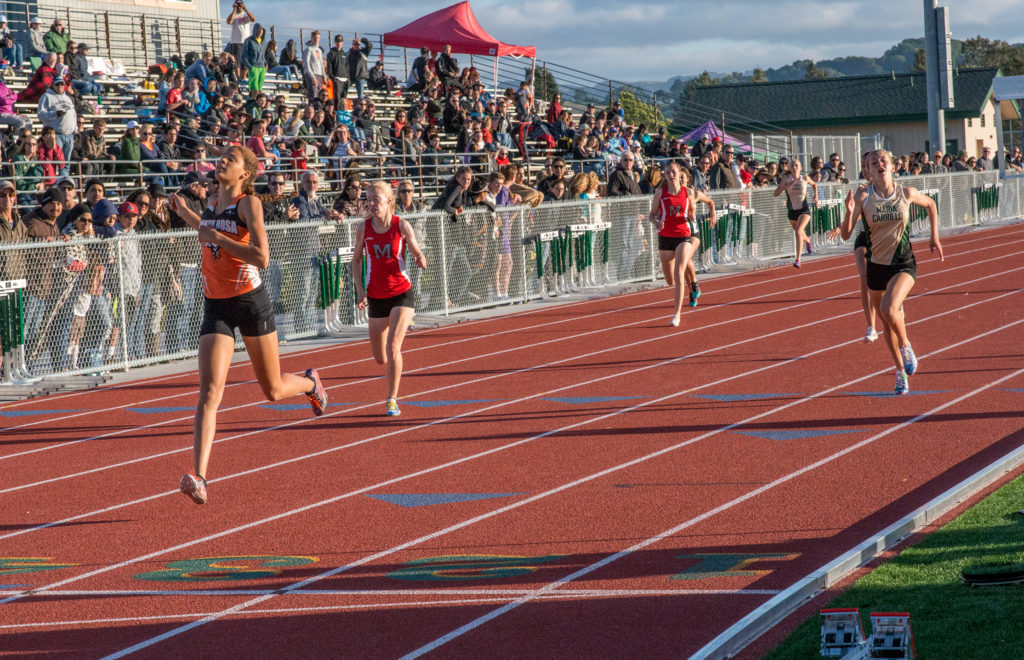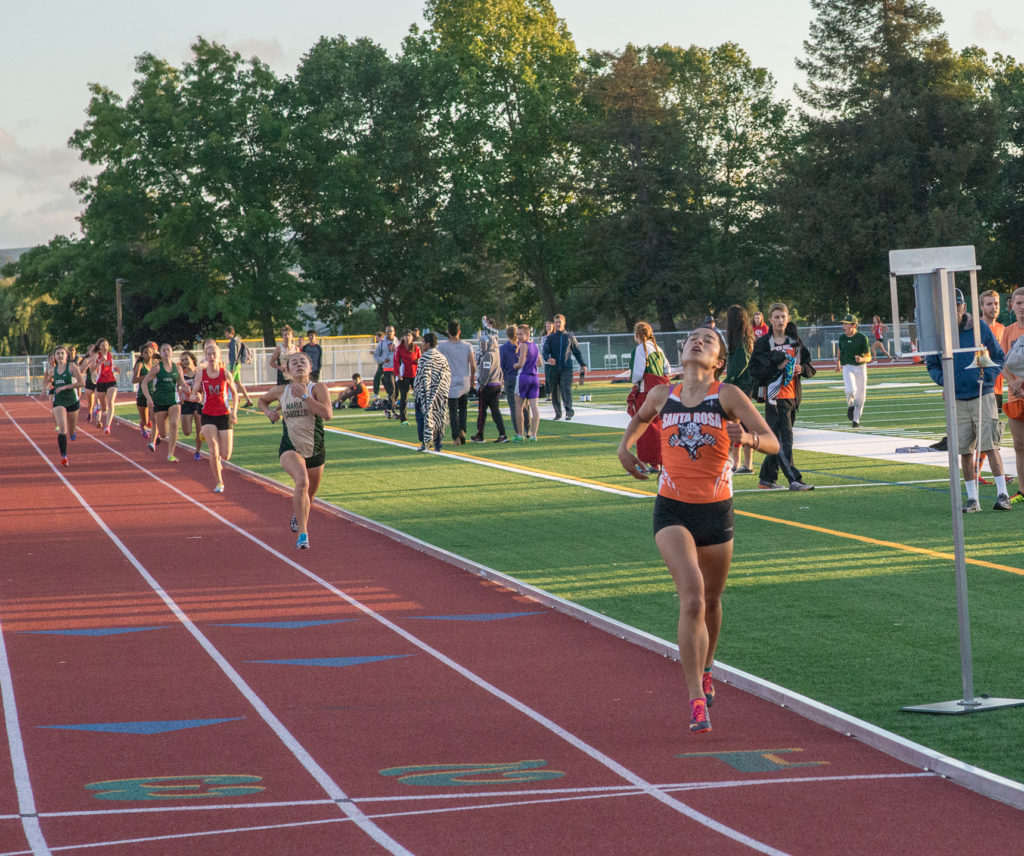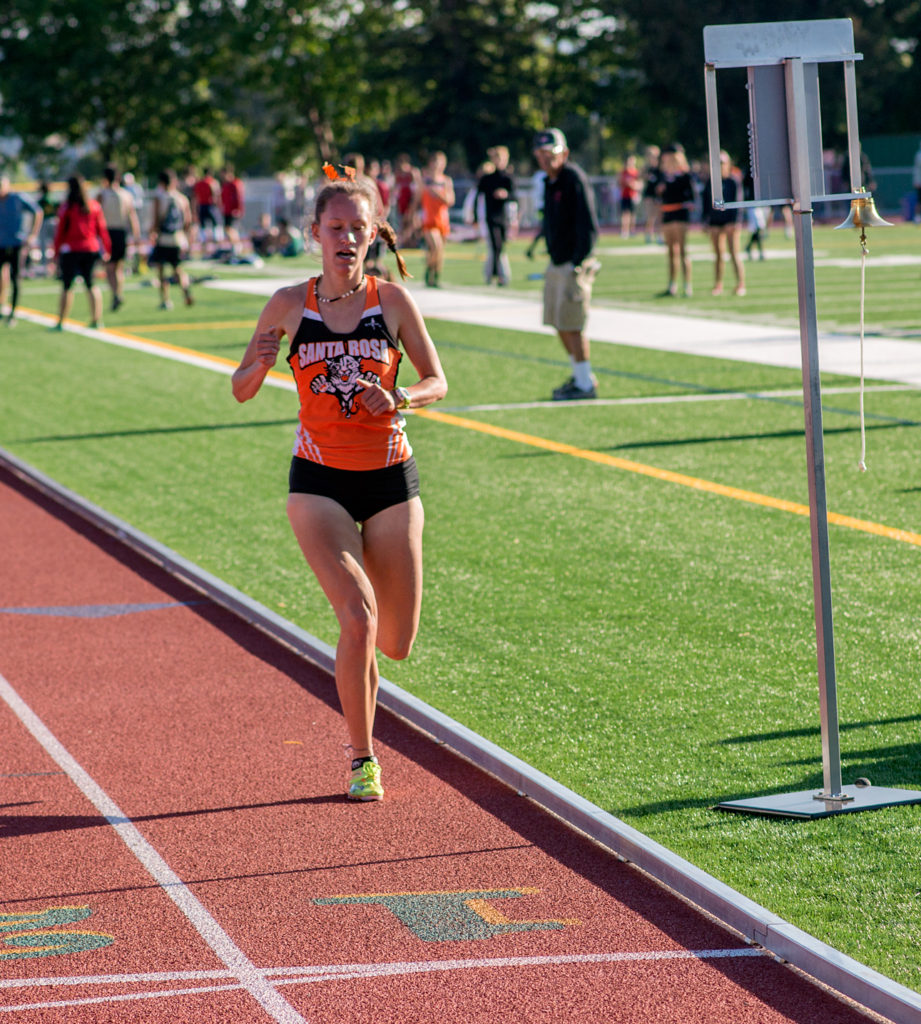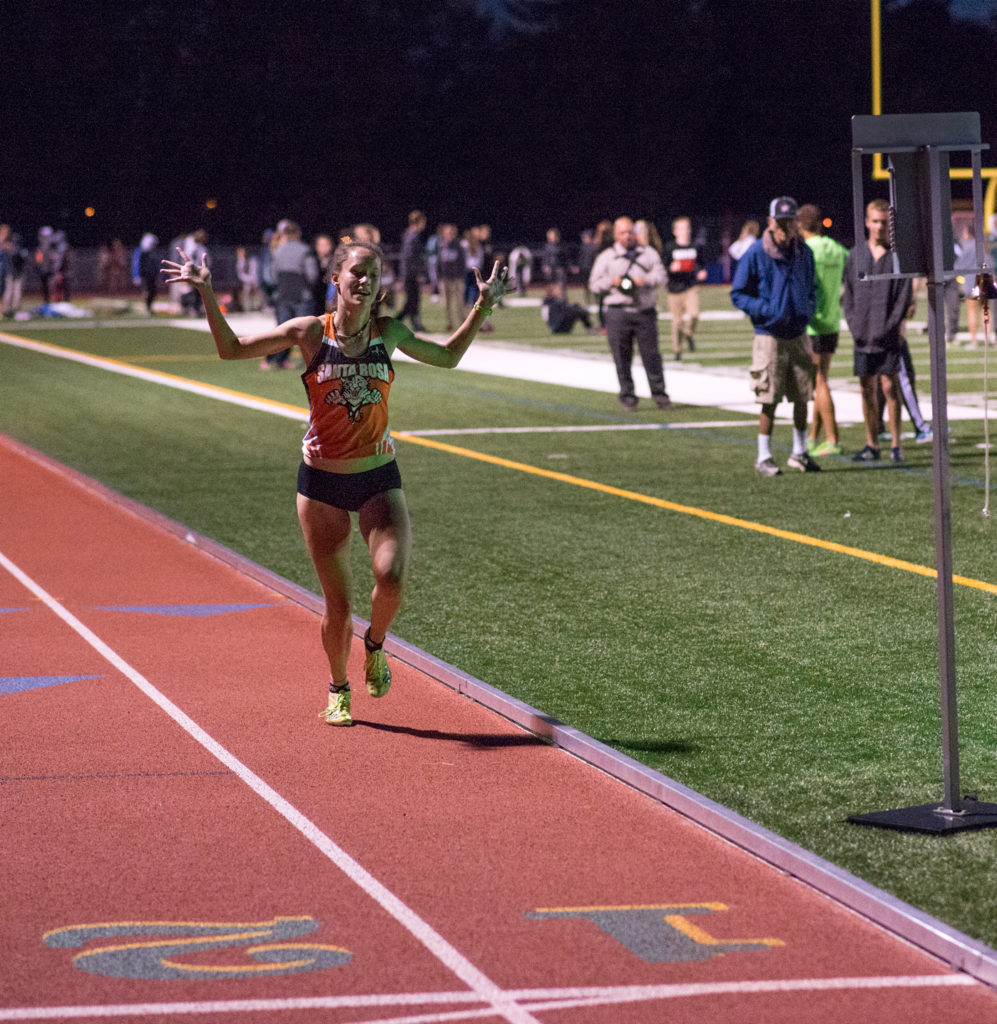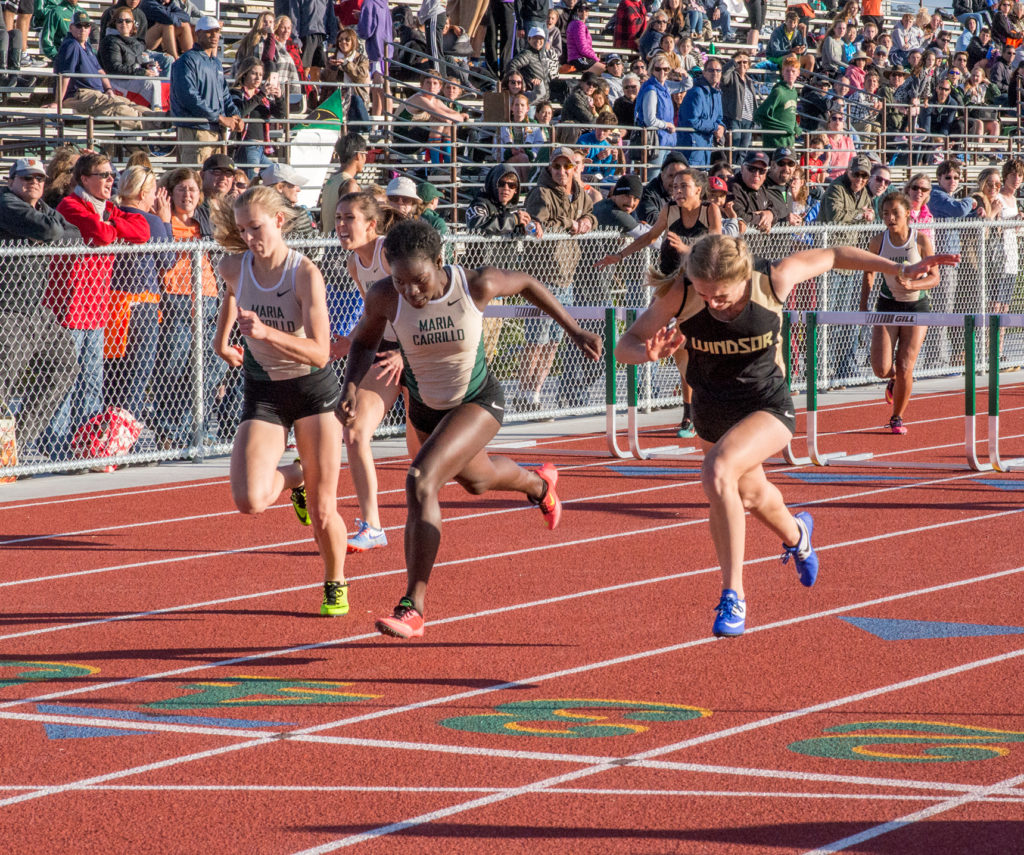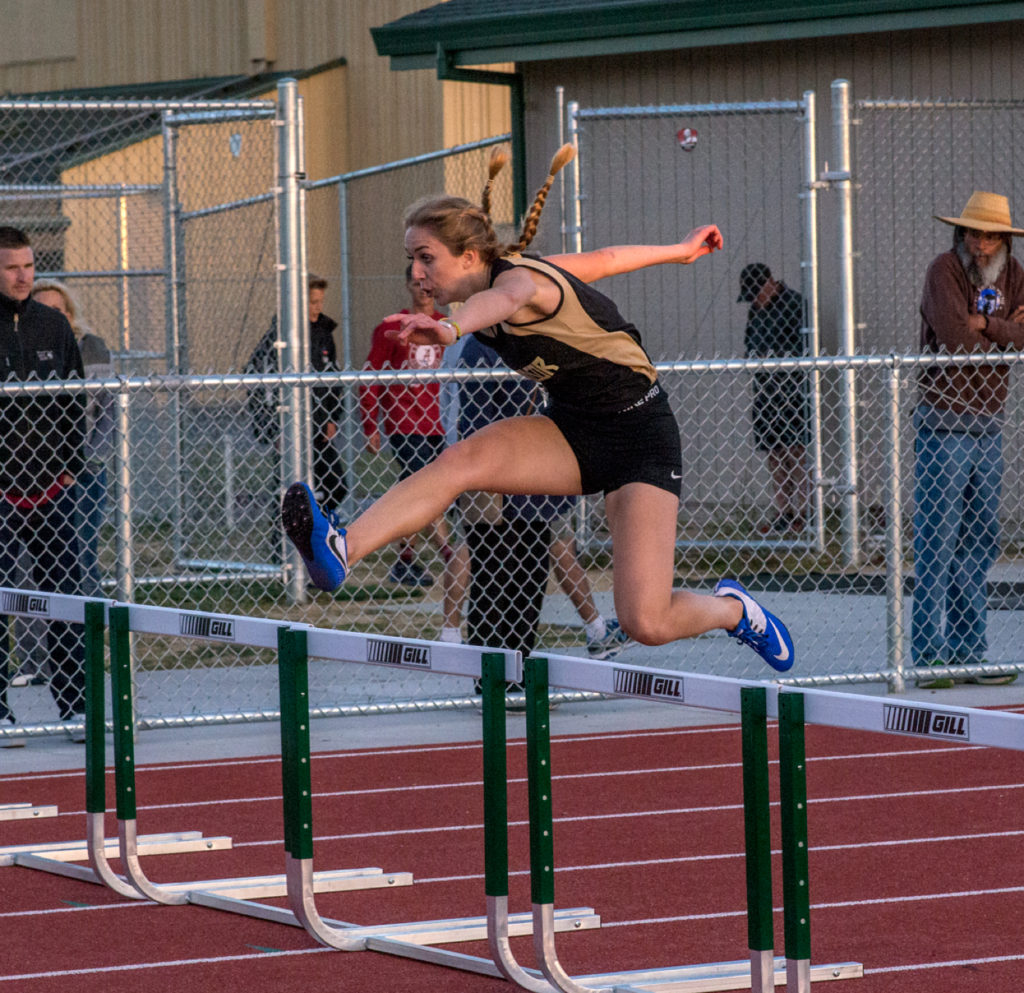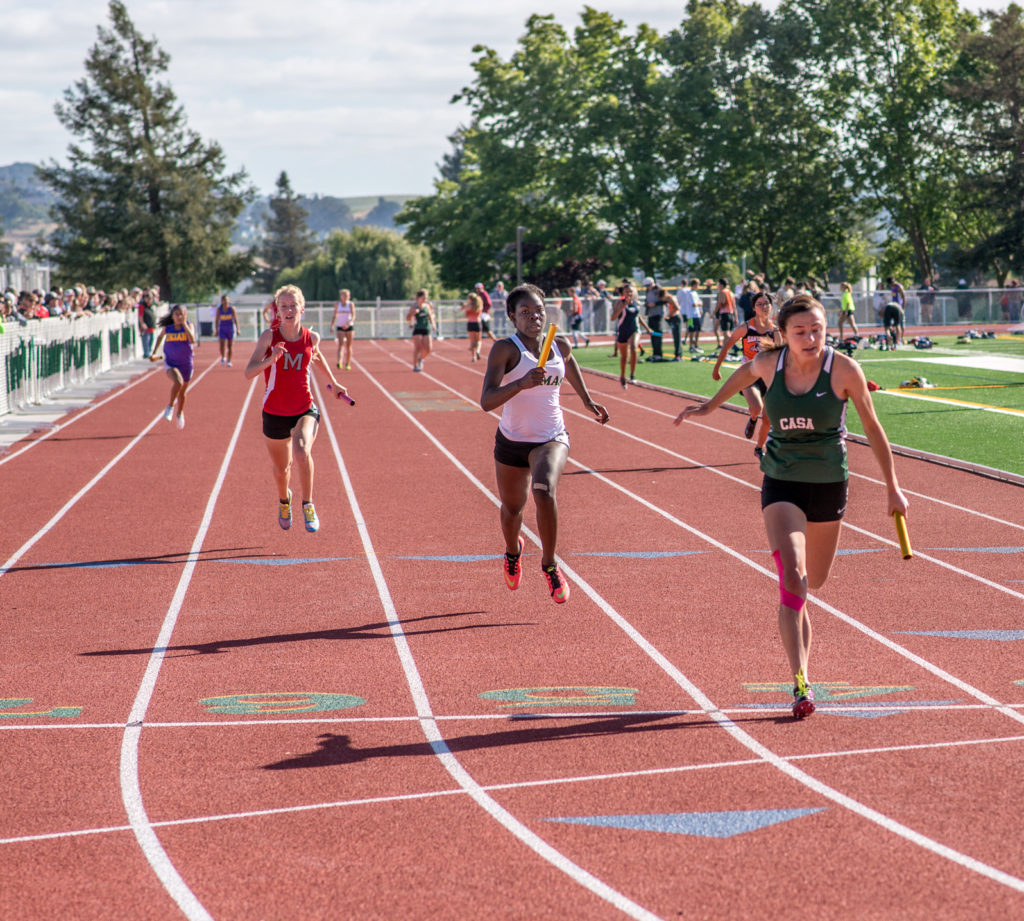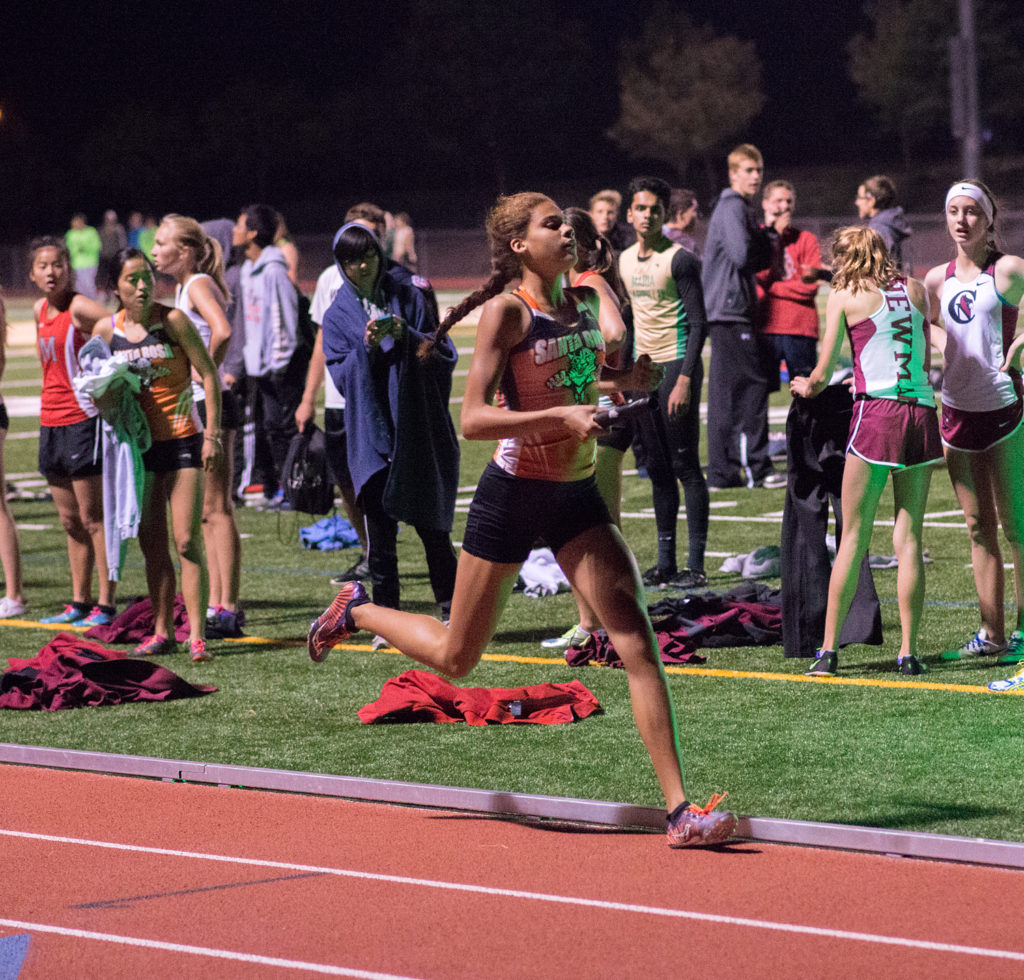 HJ 5-0 Rebecca Plattus, 12, Maria Carrillo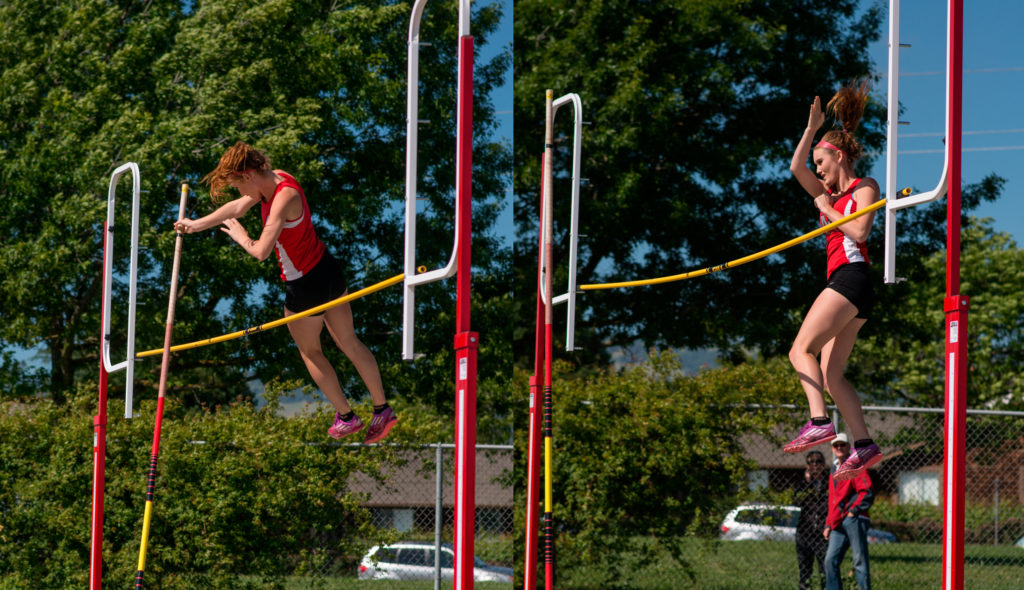 LJ 17-5.5 Kirsten Carter, 10, Santa Rosa
TJ 33-4.5 Habibah Sanusi, 10, Maria Carrillo
SP 32-8 Deborah Fry, 12, Santa Rosa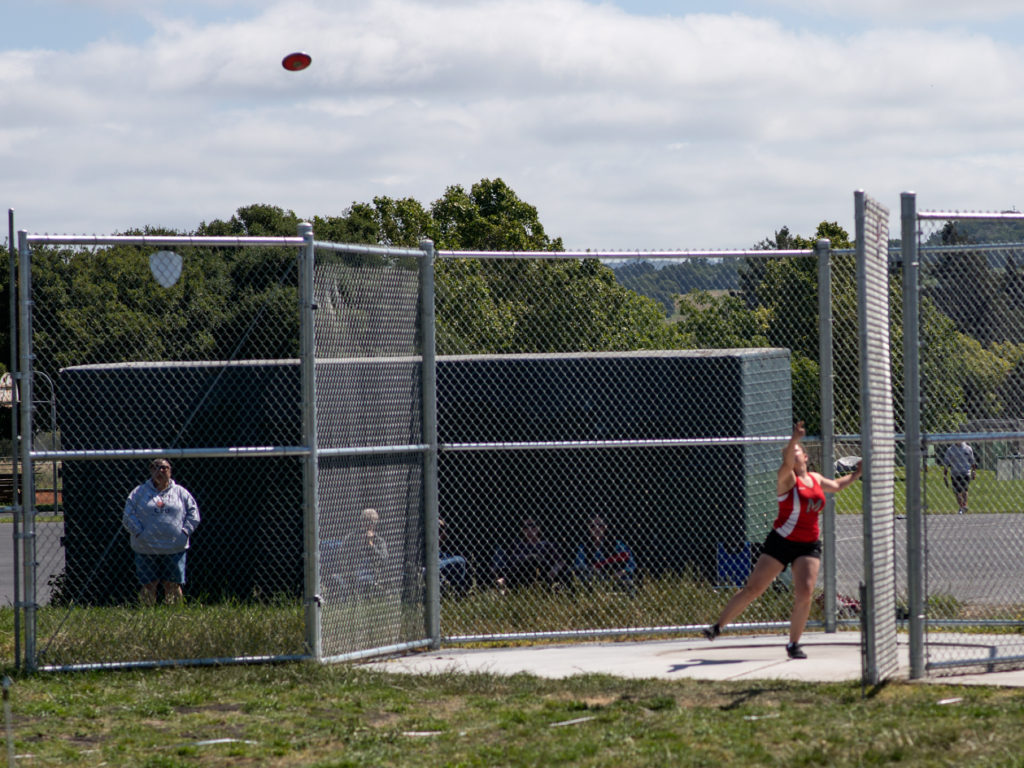 Season best improvements for top 10 Redwood Empire
200
25.44+ Amani Baker, 11, Maria Carrillo
26.34+ Giselle Saleby, 12, Windsor
26.64+ Hannah Barlow, 12, Casa Grande
400
58.44+ Kirsten Carter, 10, Santa Rosa, Prep best
59.04+ Grace Mackey, 10, Montgomery
59.24+ Kiely Rowe, 9, Maria Carrillo
800
2:23.04+ Talia Leano, 9, Maria Carrillo
2:23.04+ Grace Mackey, 10, Montgomery
3200
11:48.84+ Sydnie Rivas, 10, Maria Carrillo
12:00.54+ Aimee Armstrong, 9, Maria Carrillo
12:01.74+ Meghan Field, 9, Maria Carrillo
12:08.64+ Eliana Heath, 11, Cardinal Newman
100H
15.84+ Maddie Call, 11, Windsor
15.94+ Kelsi Avana-Reihl, 12, Maria Carrillo
16.24+ Lucy Segraves, 11, Maria Carrillo
300H
48.74+ Lucy Segraves, 11, Maria Carrillo
49.14+ Habibah Sanusi, 10, Maria Carrillo
1600R
4:03.14+ Santa Rosa, Prep best
4:05.04+ Maria Carrillo
4:07.24+ Montgomery
4:14.74+ Casa Grande
4:26.14+ Cardinal Newman
4:31.54+ Ukiah
HJ
4-10 Kelsi Avana-Reihl, 12, Maria Carrillo
TJ
33-4.5 Habibah Sanusi, 10, Maria Carrillo
DT
97-1 Sarah Catching, 12, Santa Rosa