Former Healdsburg star Gabby Peterson competed in her first Pac-12 Cross Country Championships for Oregon State.
Despite being spiked from behind and losing her shoe 100m into the race she pressed on.
Gabby, even without one shoe, was running in tenth at the 1400m mark of the 6000m course in 4:49.6.
She ended up in 66th overall and the 9th freshman in 21:17.2, a 5:42.6 Avg. Mile pace.
Complete Results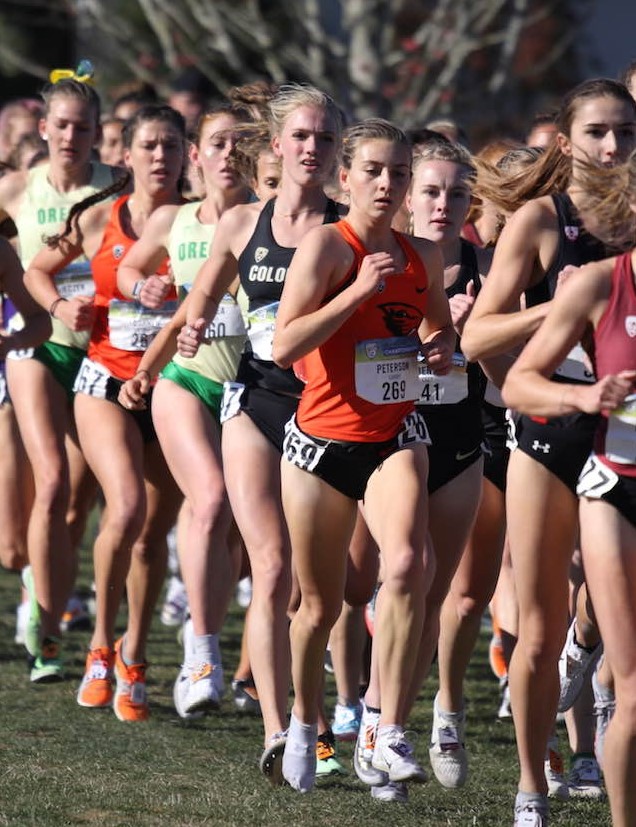 Next up is the NCAA Western Regional on Nov. 15.