Fort Bragg's Russel Gordon proved once again why he was this years Athlete of the year.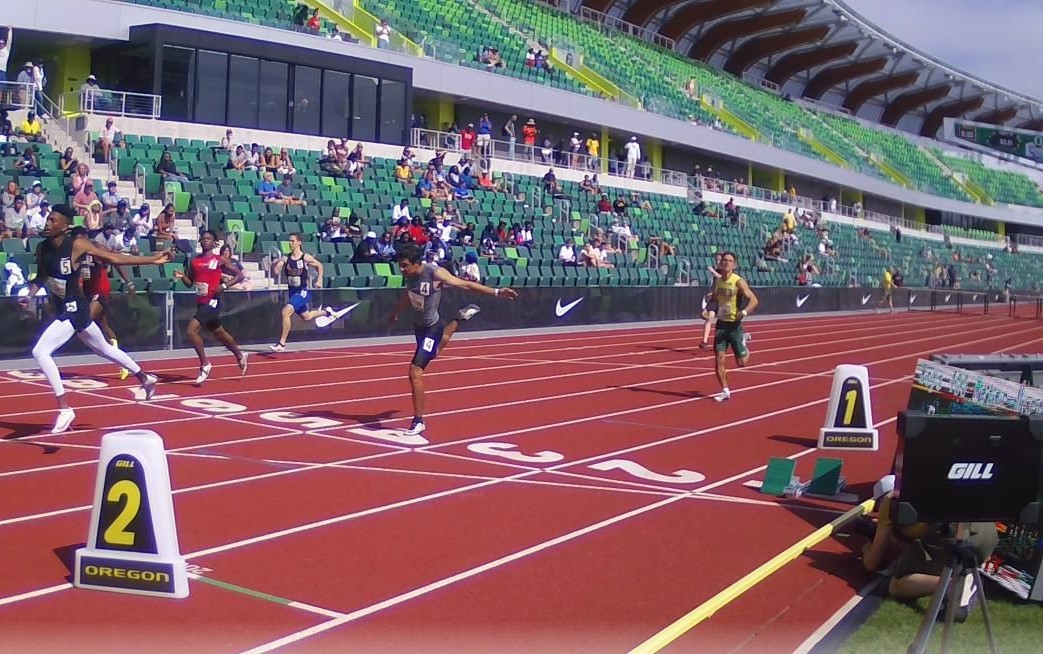 At Oregon's Hayward field, that recently hosted the USA Olympic Trials, they hosted the National Scholastic Athletics Foundation Championships or Outdoor Nationals.
Gordon running in heat 4 was third in his heat and 7th overall in 53.72.
That broke the 40 year old Empire record by Jeff Johnson of Petaluma in 1981 of 53.74+.
Gordon was the fastest Californian across the line in the meet and it was also the fastest time by a Californian this year.
Watch the race, click on heat 4, Gordon is in lane 4
Race results
400m Intermediate Hurdles
53.72 Russel Gordon, Fort Bragg 2021
53.74+ Jeff Johnson Petaluma 1981, 53.5 ht
54.48 Jason Andrews, Rancho Cotate 1997
55.93 Caleb Cunha, Fort Bragg 2011, 7/1 West Coast JO 56.18
56.06 Adam Lundquist, Casa Grande 2011, AAU Northern CA Qualifier
56.15 Alex Netherda, Maria Carrillo 2015 Stanford
56.25 Tyler Baker, Maria Carrillo 2010
56.94 Brent Oru-Craig, Montgomery 2018
57.06 Eric Arneson, Healdsburg 2009
57.09 Chris McCloskey, Santa Rosa 2009, 58.13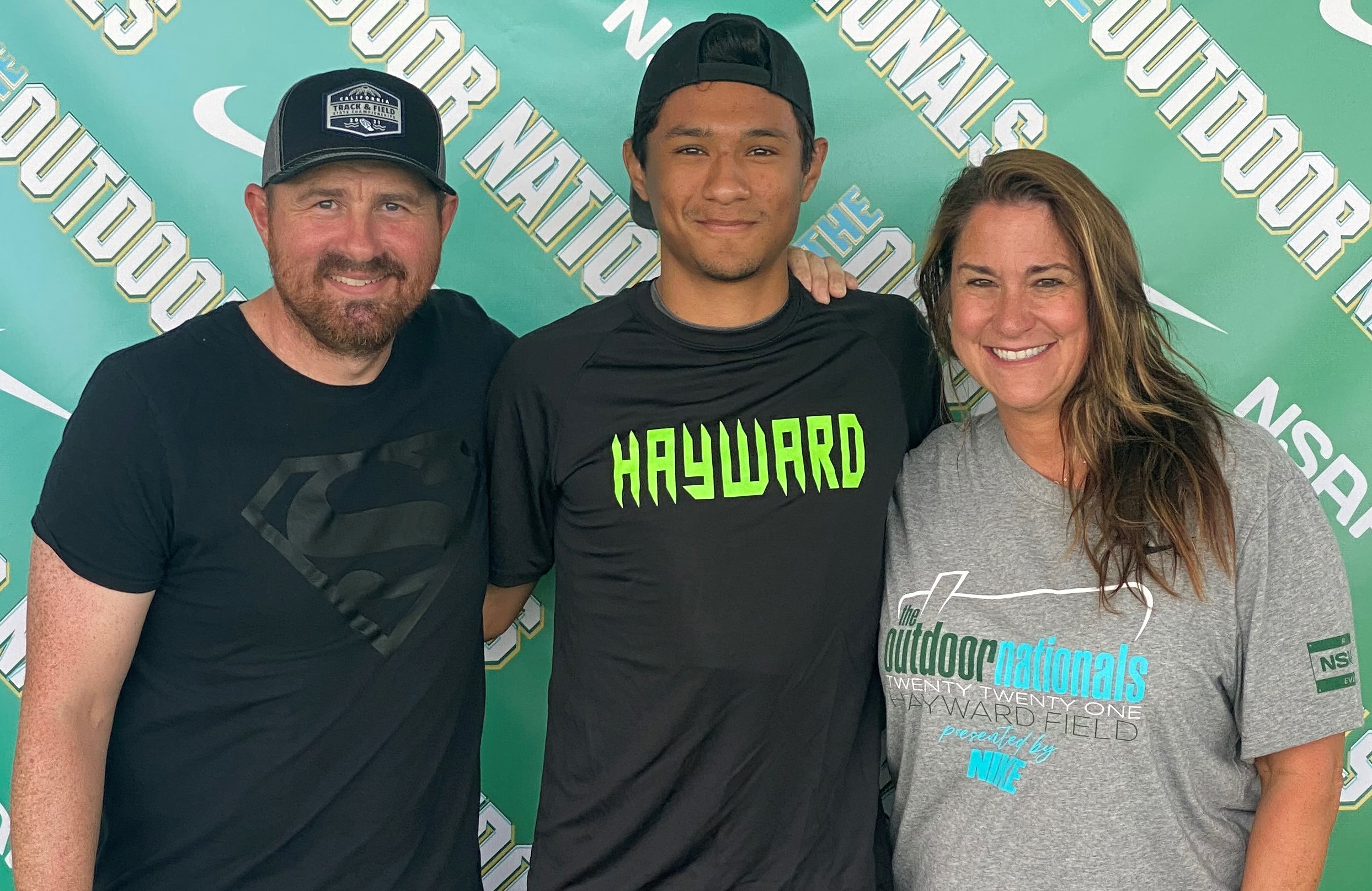 The only California winners were, with one day to go
Boys 800 SMR Cathedral Phantoms Elite 1:31.82
Girls Discus Faith Bender, Bakersfield, 168-04
Other winners and results