On May 10th the Santa Rosa Middle Schools had their Track & Field Finals.
I have already written how Julia Stamps Mallons daughter ran a 2:20.6 800 in the Semi-Finals as a 7th grader. See here
In the finals the young Mallon put a little more effort into the 1600 clocking 5:14.2. After wining the 800 in 2:31.3.
I noticed some other nice marks like in the 7th grade boys were a Russell landed the discus out over 100 feet.
And an 8th grade boy named Eng winning the 400 in 58.7 and long jump at 18-5.
And a familiar last name 8th grade girl named Fogg doubling in the 800 **2:54.9 and 400 68.4.
Fogg's official time was 2:54.9 but that appears to be the 2nd place girls time as video shows Fogg winning by a good 8 seconds, around 2:46.5, after an opening 78.7 first lap.
All times listed should probably be for the girl in the next place.
Watch video by Hortin family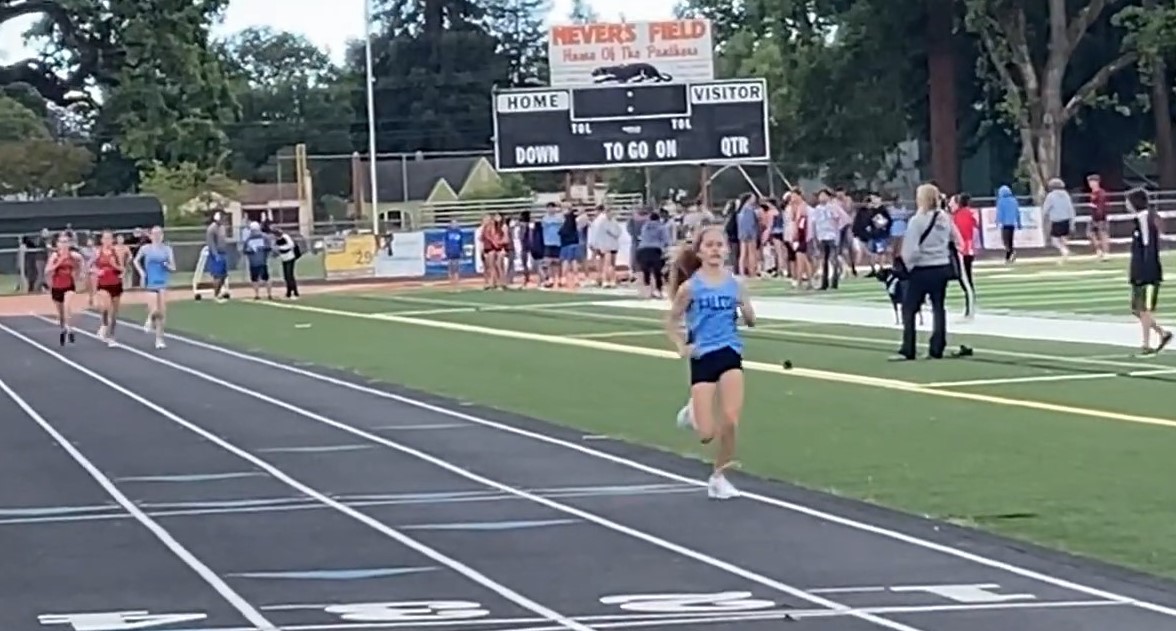 These are all hand times.
8th Grade Boys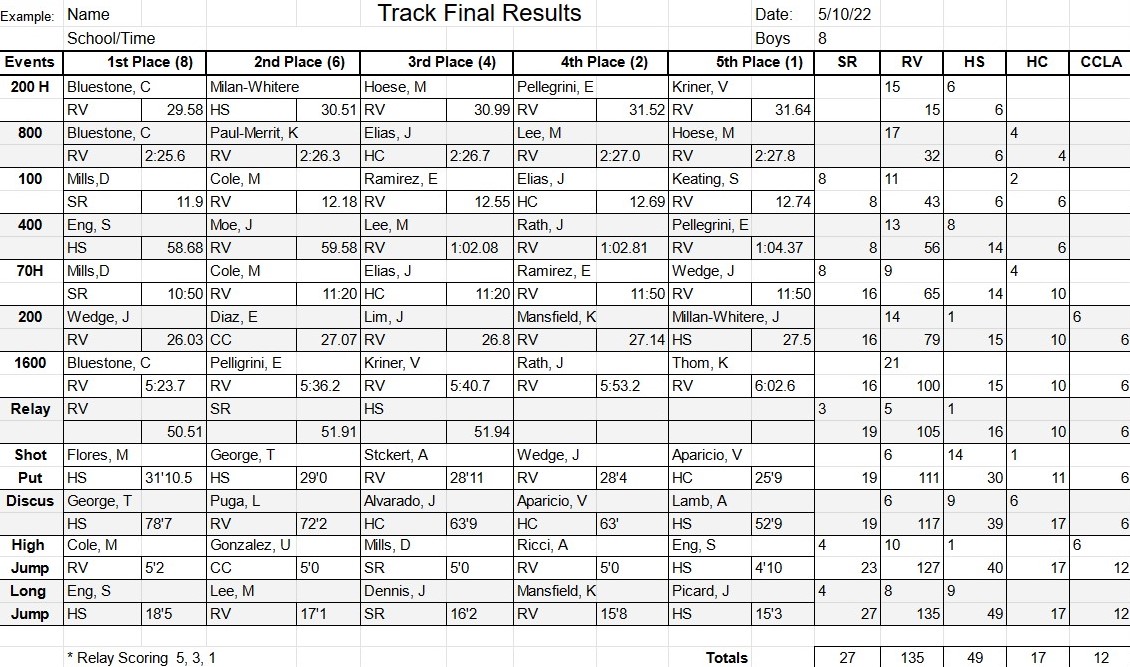 All-Time 9th grade bests
800
2:13.46 Jenny Aldridge, Maria Carrillo 1999
2:13.66 Rylee Bowen, Sonoma Academy 2015
2:14.38 Kristin Sanzari, Maria Carrillo 2004
2:14.64+ Julia Stamps, Rincon Valley J.H. 1994
2:15.83 Hanne Thomsen, Montgomery 2022
2:17.13 Kerri Woolheater, Casa Grande 1989
2:17.62 Sara Bei, Montgomery 1998
2:18.47 Talia Leano, Maria Carrillo 2016
2:18.63 Ileana Moon, Casa Grande 2013
2:18.71 Kristin Fladseth, Maria Carrillo 2002
1600
4:43.92 Rylee Bowen, Sonoma Academy 2015
4:45.51 Hanne Thomsen, Montgomery 2022
4:49.21 Sara Bei, Montgomery 1998
4:54.42 Julia Stamps, Rincon Vly JH 1994
4:58.61y Jacque Taylor, Casa Grande 2007
4:59.68 Kate Bowen, Sonoma Academy 2017
4:59.99 Amy Robinson, Maria Carrillo 2002
5:01.53 Ashton LeSieur, Casa Grande 2002
5:07.24 Kelly Rogers, Healdsburg 2000
5:07.65 Lori Shanoff, Petaluma 1979