Allison Scranton of Petaluma High was the 2015 Redwood Empire ATHLETE OF THE YEAR

Her brother Teddy was a First Team pick in 2013.
The two hold the Empire's family prep record for both the shot put and discus.
Brother/Sister
Discus
313-5 Scranton
164-1 Teddy
149-4 Allison
Shot Put
89-6½ Scranton's 2013
49-8 Teddy
39-10½ Allison
What I didn't know was how well they did in college.
Especially Teddy in the decathlon.
He was the 2017 Big West Championships Champion with the number two Empire mark ever of 7143 points.
See below for both their High School and College marks.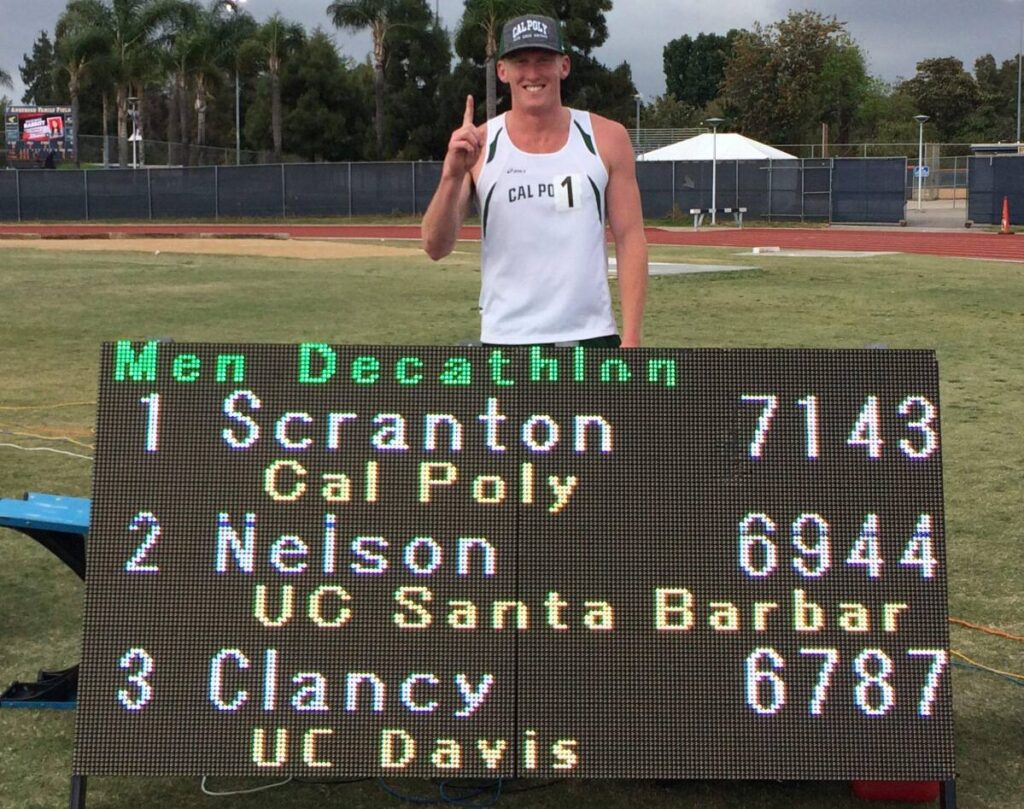 Allison went on to break the Empire record in the discus at 167-6 in the same meet Teddy won the decathalon.
High School
Allison Scranton
Petaluma, Sr.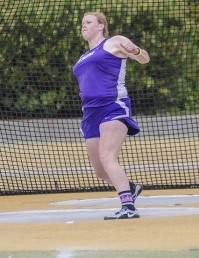 Discus
6th State 149-4, three farthest throws in Empire history
1st SCL 141-11
1st NCS Redwood 138-3
1st Viking Classic 138-1
1st SR Jamboree 136-4
1st Windsor Relays 126-10
2nd NCS MOC 136-3
6th Stanford 137-2
149-4 1st 2015, EMPIRE RECORD, 33rd Nation
Shot Put
1st SCL 36-7
1st Windsor Relays 34-7
1st SR Jamboree 34-3
2nd NCS Redwood 38-0¼
3rd Viking Classic 36-3½
7th NCS MOC 38-6
38-6 2nd 2014, All-Time
Teddy Scranton
12, Petaluma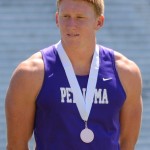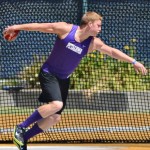 .
.
.
Discus
14th STATE 164-1
1st SCL 154-2
1st Big Cat 144-10
1st Castleberry 136-0
2nd NCS Redwood 153-6
3rd NCS MOC 163-10
3rd Viking Classic 153-8
164-1 25th 2013
Shot Put
1st SCL 47-11
1st Castleberry 46-8
2nd NCS Redwood 49-8
16th NCS MOC 43-10½
49-8 3rd 2013
200
23.44 +1.7 =46th All-Time wind legal
As adults



DISCUS
167-6 Allison Scranton, Cal Poly (Petaluma '15) Big West Championships 5/13/17
162-0 Jean Lightfoot, UC Santa Barbara (Maria Carrillo '06) at Big West Conference Championships 5/14 – 5/15/10 49.38m
153-0 Kassidy Sani, UC Irvine (El Molino '20) at Big West Conference Championships 46.12m 5/15/21
152-7 Allison Kennedy, Chico (SRJC '02) 2003
151-6 Kathleen Durand, Sacramento St (Maria Carrillo '13) 3/25/17
147-8 Tia DeSoto, SRJC (Montgomery '99) at San Joaquin Delta College in Stockton 3/16/02
141-9 Brianne Ferris, Chico (Potter Valley '01) at Woody Wilson 2004
137-9 Melissa Van Paris, SRJC (Sonoma HS) 5/13/05
137-0 Lee Plevney, SRJC (Lower Lake '81) 1984
136-4 Corrine Rich, Montgomery 4/9/08
SHOT PUT
48-5¾ Jean Lightfoot, UC Santa Barbara (Maria Carrillo '06) at UW Invitational 1/28 – 1/29/11
45-11 Melissa Van Paris, SRJC (Sonoma HS) 4/23/05
45-10 Kathleen Durand, Sacramento St (Maria Carrillo '13) at Aggie Open 2017
44-8¾ Brianne Ferris, Chico (Potter Valley '01) at Sac State 4/24/04
44-8½ Allison Scranton, Cal Poly (Petaluma '15) 2019
44-1½ Karen McCall, Azusa Pacific (Santa Rosa H.S. '93) in 1995
44-0½ Lynette Colter, SRJC 1983
43-2½ Shannon Hartnett, SSU 1989
43-2¼ Keely Borck, SSU 2003
43-1¾ Coreen DeLosSantos, Ukiah 4/24/93
HAMMER THROW
192-9 Tia DeSoto, unattached (Montgomery '99, SRJC) at Viking Twilight 4/15/05
183-9 Jean Lightfoot, UC Santa Barbara (Maria Carrillo '06) at Bryan Clay Invitational 4/14/11
177-8 Kathleen Durand, Sacramento St (Maria Carrillo '13) 3/10/18
167-3 Becky Zachau, SSU 2002
164-9¾ Keely Borck, SSU 2004
156-7 Marie Archer, SRJC (SRHS) at SFSU 4/12/08
147-7 Kassidy Sani, UC Irvine (El Molino '20) at OC Dual 44.99m 4/22/21
146-2 LaToya Washington, SSU 2003
145-4 Allison Scranton, Utah State (Petaluma '15) 2016
144-5 Allie Maguire, SSU 2006
DECATHLON
Scoring table changes
Decathlon Calculator
8215 pts Jake Arnold, Arizona (Maria Carrillo '02) 2007
7143 pts Teddy Scranton, Cal Poly (Petaluma '13)
6572 pts Kasey Mancini, SRJC at State 5/20-21/16
6538 pts Josh Codding, Santa Barbara (Santa Rosa HS '08) at Westmont College, 4/2-3/2012
6395 pts Jerry Rollins, SSU 1991
6132 pts Jeremy Thompson, SRJC (Maria Carrillo) NORCAL JC Champ. 4/19/11
6112 pts Mike Gandy, SSU 1988
5914 pts Adam Gockel, SRJC at State 5/20-21/16
5829 pts Jim Crowhurst, SSU (Montgomery '78, SRJC '80) at Sacramento State 4/82
5801 pts Allen Kuhn, SRJC (Cloverdale '78) at SRJC 6/4-5/80
? Tim McDonald, SRJC (St. Helena) 1978 old scoring 6903 pts
? Tom Davini, SRJC 1978 old scoring 6085 pts
? Dave Cordtz, SRJC 1979 old scoring 6079 pts
8215 pts Jake Arnold, Arizona (Maria Carrillo '02) 2007
11.12 +2.0, 22-6¾ +2.2, 46-5¼ , 6-7½, 48.38, 14.20 +1.8, 145-9, 17-4½, 192-11, 4:34.22
6.88m, 14.15m, 2.02m, 44.42m, 5.30m, 58.80m
7143 Teddy Scranton, Cal Poly (Petaluma '13) 2017 Big West Championships
11.27 +0.9, 21-1¼, 46-10¼, 6-4, 51.45, 15.39 +0.3, 152-10, 12-6¼, 179-11, 4:53.94
6.43, 14.28, 1.93, 46.59, 3.82, 54.83
6572 pts Kasey Mancini, SRJC at State 5/20-21/16
11.54 +1.9, 21-0¾ +2.5, 37-6¾, 6-3½, 52.37, 16.47 +0.6, 125-5, 13-7¼, 162-10, 4:55.67
6.42m, 11.45m, 1.92m, 38.22m, 4.15m, 49.64m
6538 pts Josh Codding, Santa Barbara (Santa Rosa HS '08) at Westmont College, 4/2-3/2012
11.44, 6.08m, 12.09m, 1.90m, 51.43, 16.14, 33.39m, 4.30m, 44.92m, 4:48.38
6395 pts Jerry Rollins, SSU 1991
6132 pts Jeremy Thompson, SRJC (Maria Carrillo) NORCAL JC Champ. 4/19/11
11.05, 6.42m, 10.85m, 1.71m, 50.58, 15.03, 31.06m, 3.14m, 38.01m, 4:54.56
6112 pts Mike Gandy, SSU 1988
5914 pts Adam Gockel, SRJC at State 5/20-21/16
11.84 +1.9, 18-10¾ +0.0, 34-2¾, 5-9¾, 53.29, 17.81 +0.6, 113-3, 14-3¼, 160-6, 5:05.75
5.76m, 10.43m, 1.77m, 34.52m, 4.35m, 48.93m
5829 pts Jim Crowhurst, SSU (Montgomery '78, SRJC '80) at Sacramento State 4/82 old scoring 6017 pts
11.8, 19-0¾, 35-0, 5-9¾, 55.8, 16.4, 110-10, 14-3¼, 147-0, 5:06.8
5.81m, 10.67m, 1.77m, 33.79m, 4.35m, 44.82m
5801 pts Allen Kuhn, SRJC (Cloverdale '78) at SRJC 6/4-5/80, old scoring 5962 pts
10.6, 22-2¼, 36-9¾, 6-2¾, 51.8, 15.8, 84-1, 9-2¼, 115-6¼, 5:38.6
6.76m, 11.22m, 1.90m, 25.63m, 2.80m, 35.21m
Arnold is only the second athlete in NCAA Division I history to win consecutive titles in the decathlon
Wikipedia info on Arnold
JAVELIN
250-9 Jason Bender, Stars & Stripes (Casa Grande '78, SRJC) at Durhan (76.42m) 7/25/87
218-2 Kel Watrin, SRJC 1994
204-5 Wayne Bartelme, SSU 1992
201-8 Teddy Scranton, Cal Poly (Petaluma '13) 61.48m 2017 Big West Track & Field Championships 5/12-13/17
199-3 Dave Lewis, SRJC 1988
197-2 Jake Arnold, ? (Maria Carrillo '02)
197-1 Paul Kobylinski, SSU 1990
194-2 Garth Bender, SSU 1992
193-1 Nick Best, SSU 1990
190-5 Jerry Rollins, SSU (SRJC) 1991
Jason Bender
US ranked #6 '93, #7 '87, '92 & '97, #8 '84, #10 '96
DISCUS 2k
201-4 Cameron Bolles, (Montgomery '82, SRJC '96) at Salinas 5/22/01
173-10 Chris Sorenson, Cal Poly (Analy '78, SRJC '80) 1981
171-0 Jeff Voorhees, SRJC (SSU) 1982
170-0 Dave Albritton, Cal Poly (Piner '76, SRJC '78) 1979
169-4 Steve Jones, Chico (SRJC '80) 1983
169-1 Brendan Page, Chico (SRJC '02) 2004
167-4 Jan DeSoto, Sac State (Santa Rosa H.S. '72, SRJC '74) 1975
166-9 Bryson Trask, Diablo Valley JC (Middletown '19) 2/28/20
163-10 Tyler Guillory, SRJC 4/15/05
163-8 Teddy Scranton, Cal Poly (Petaluma '13) 49.89m Bulldog Invitational 4/22/17