Santa Rosa's Ashlin Mallon earned All-American status by finishing 4th in the finals of the girls 13-14 year old 800 meter race in 2:19.81.
She came through the 400 in 5th place before moving up a spot on the last lap.
Mallon will be in the 1500m finals on Sunday.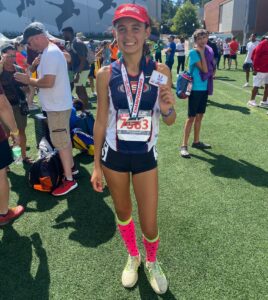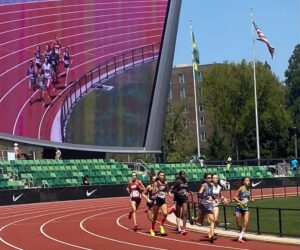 .
.
.
.
.
.
.
The West Coast Striders had two runners competing in the 400 meter semi races.
Sadie Sanders, 15-16 Division
Sanders ran 57.62 but fell 0.49 seconds short of making the final. She was 10th overall of the 24 competitors.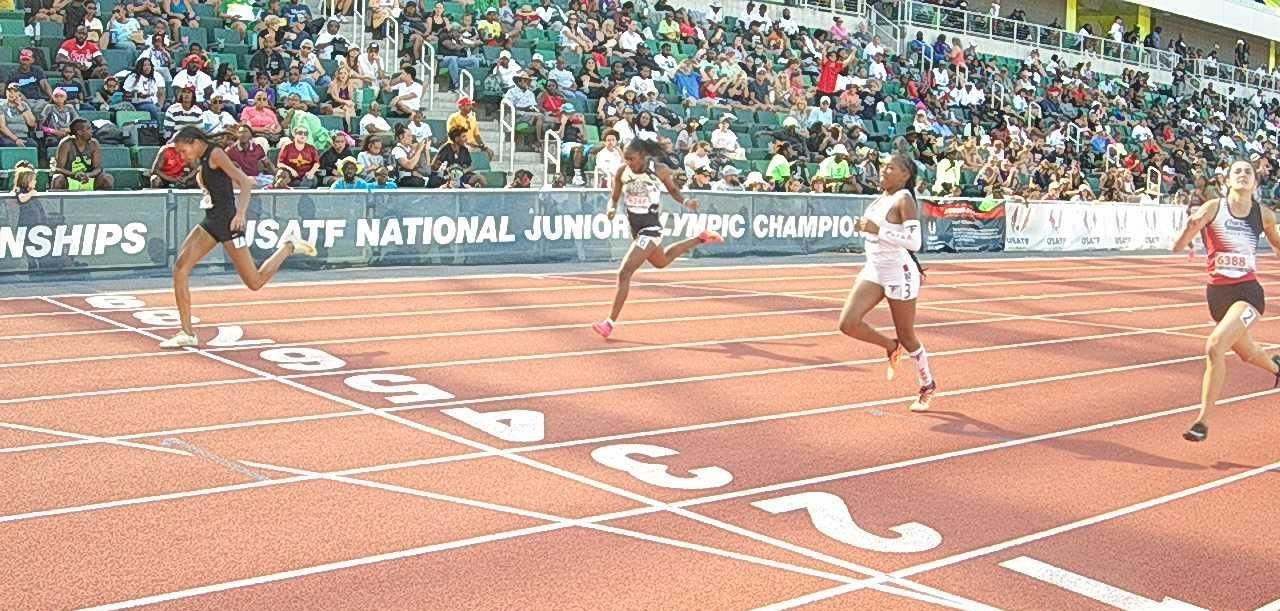 Elizabeth Beiswanger, 17-18 year old Division
Beiswanger ran 56.99 but fell 0.66 seconds short of making the final.
Most marks in All-Time top 50
(10) 54.07  56.96 Kirsten Carter, Santa Rosa
(10) 55.12  57.14 Rose Criss, Analy
(10) 56.73  57.64 Jenna Lowder, Maria Carrillo
 (6) 56.53  57.17 Jackie Chalmers, Montgomery
 (4) 56.83  57.57 Wendi Simmons, Santa Rosa
 (2) 56.65  56.99 Elizabeth Beiswanger, Montgomery
 (2) 57.10  57.45 Darci Whyte, Santa Rosa 
 (2) 57.39  57.48 Sadia Ibrahim, Santa Rosa
 (2) 57.62  57.62 Sadie Sanders, Montgomery
 (1) 56.99 Elianah DeMange, Maria Carrillo
 (1) 57.58 Roshawn Perkins, Pt. Arena
 (1) 57.61 Phyllis Barnes, Hogan