Santa Rosa's Ashlin Mallon earned All-American status again by finishing 4th in the finals of the girls 13-14 year old 1500 meter race in 4:43.39.
She had a final lap of 73.83.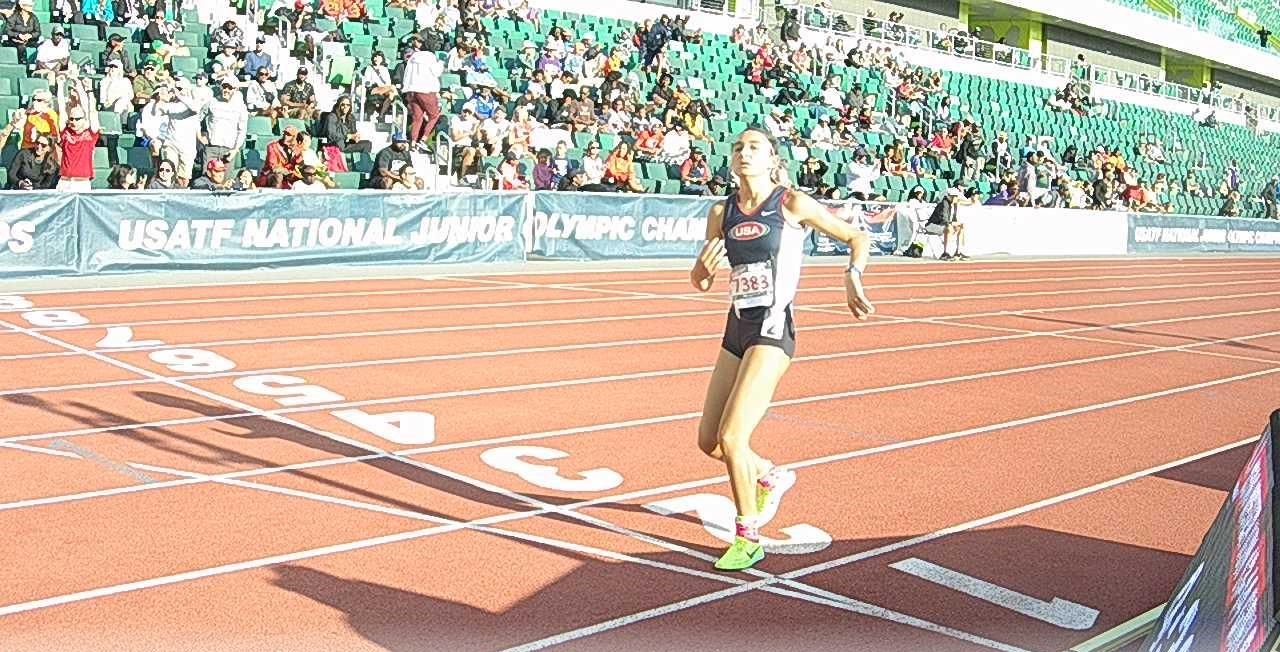 Her time has only been bettered by six Empire high schoolers, five of which were state champions.
Shanoff ran before there was a state championship in cross country but was a two time Nor-Cal Runner of the Year.
Redwood Empire's All-Time 1500 meter
4:23.94+ Julia Stamps, Santa Rosa 1996, Ashlin's mom
4:30.24+ Sara Bei, Montgomery 1999
4:30.56 Rylee Bowen, Sonoma Academy 2015
4:36.38 Harper McClain, St. Helena 2019
4:38.24+ Lori Shanoff, Petaluma 1981
4:38.97 Gabrielle Peterson, Healdsburg 2018, Arcadia enroute
4:45.64+ Kerri Woolheater, Casa Grande 1992 NCTE
4:47.34+ Trina Cox, Santa Rosa 1996
4:48.76 Adria Barich, Casa Grande 2016
4:48.91 Kate Bowen, Sonoma Academy 2017
4:49.24+ Ann Bettucci, Petaluma 1981
4:49.84+ Nika Horn, Santa Rosa 1992 NCTE
4:50.94+ Dana Flint, Ukiah 1981
8th grader
4:43.39 Ashlin Mallon, Rincon Valley Middle School 2023