It was a season like no other.
With no league finals and no pennants on the line the NBL dual season still has some excitement to it.
Maria Carrillo had taken the boys pennant 2012-2019 and the girls pennants bouncing back and forth between Carrillo and Santa Rosa since 2013.
2020 of course was cancelled.
This year the Puma girls went undefeated with wins over
Maria Carrillo 82 Santa Rosa 48 4/28
Maria Carrillo 83, El Molino 48 5/12
Maria Carrillo 97, Montgomery 30 5/19
Maria Carrillo 98, Piner 22 5/26
Maria Carrillo 105, Windsor 19 5/5
The Viking boys last pennant was back in 2003.
In dual meets it's possible to tie at 68-68.
This season was a close as could possible be with Montgomery winning two meets with 69 points and one with 70.
And that last one came down to the final 1600 relay.
Before the relay Santa Rosa lead 66-65.
With the Vikings needing the win in the final relay it came down to this photo finish.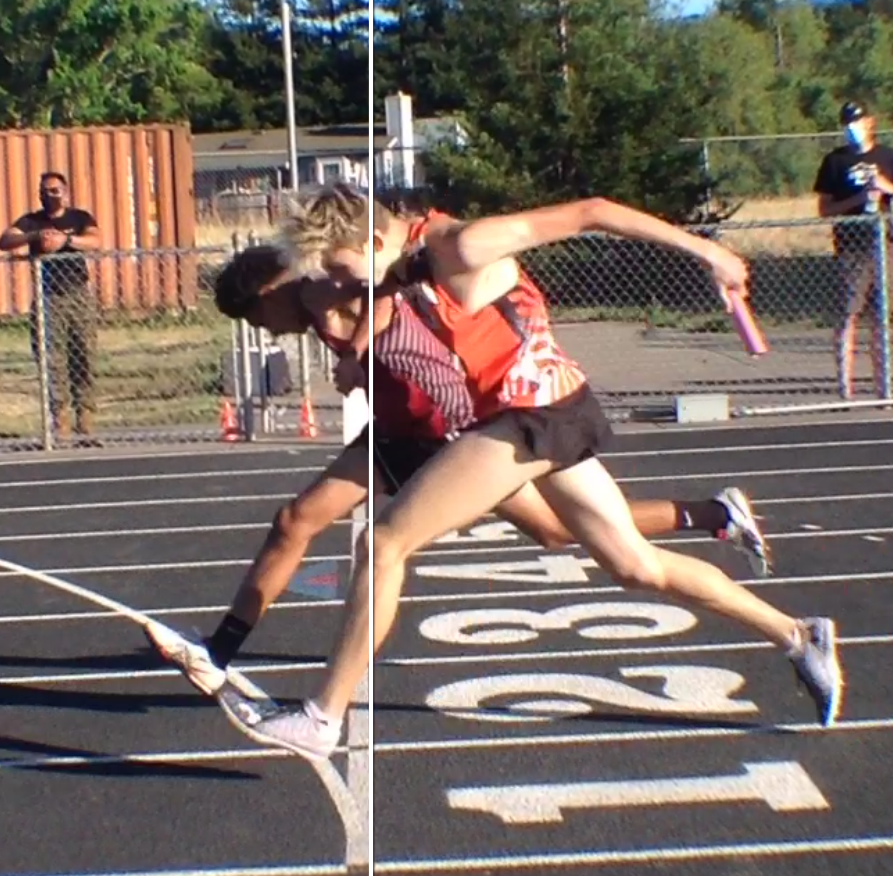 And that is as close as it gets. Well actually it was a whole 0.03 seconds difference.
Boys
Montgomery 70, Santa Rosa 66 5/27
Montgomery 69, Maria Carrillo 66 5/19
Montgomery- 69, El Molino- 65 5/5
Montgomery 88, Piner 47 5/12
Montgomery 81, Windsor 44 4/28