Sonoma Academy's Tiernan Colby breaks all-time Redwood Empire 3 mile time at Woodbridge 14:39!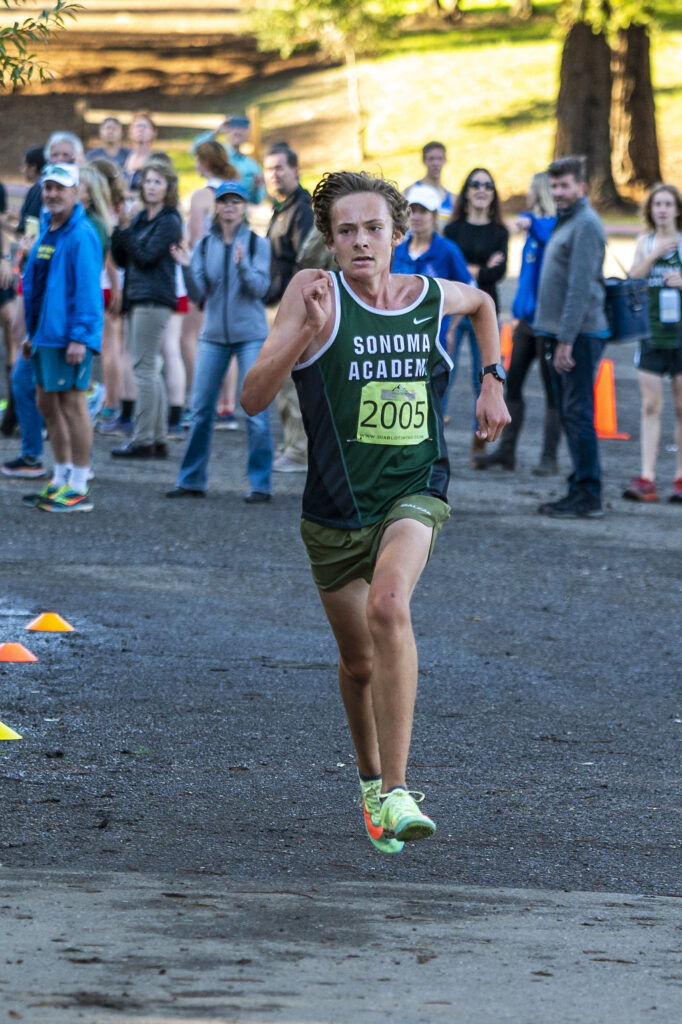 Video interview
Cleo McClain, St. Helena 16:05
Sara "Bei" Hall's daughter Mia took 12th in the elite race at 16:18
Photo
Sara Hall is in Irvine, California.
You hope as a parent that, in all areas, your ceiling will become your kids' floor. That they'll take advantage of the lessons you've learned and battles fought and fly higher.
Fun moment to see @miamhall3 run faster than I ever did in high school yesterday at the @asics Woodbridge XC Classic! Proud of who she is and who she's becoming, enjoying this last year with her!
Sara's fastest 3 miler at Montgomery
16:43 Sara Bei, Montgomery 1998 Spring Lake