All times are hand times
Complete Results for Boys
Complete JV Boys
Michael Lucid has a beautiful collection of shots from the North Bay League finals you can see here
North Bay League Boys Finals History
Maria Carrillo's Ian Herculson was the sprint champion as he clocked fast times of 10.8 and 21.6. The 200 moves him to =11th All-Time.
Santa Rosa's Mazi Macondray won both horizontal jumps with marks of 19-8.75 and 41-11.
Santa Rosa's Luca Mazzanti conquered all in the 1600 in 4:29.3 but his 1:57.5 800 was not enough there as Casa Grande's Zachary Esponda ran to 35th All-Time with his 1:56.0 clocking.
Santa Rosa's Delano Bell defended his discus title with a 143-9 toss.
Montgomery's Thomas Thomsen edged teammake Ian Fisher for the high hurdle title in a prep best 15.1.
In the 300 hurdles it was Casa Grande's Aaron Lu who clocked a prep best in 41.1.
The pole vault had a close battle as Maria Carrillo's Tom E tied the prep best at 12-6 to just edge Santa Rosa's Michael Horton at the same height.
Other winners included Ukiah's Nicholas Iversen in the shot at 44-5.25 while Carrillo took the 400 with Isaiah Smith in 50.6 and the 3200 with Scott Kruetzfeldt in 9:52.9.
Maria Carrillo won the team battle and added the prep best in the 1600 relay in 3:27.8 and also took the 400 relay in 43.1.
Photos by Thomas Benjamin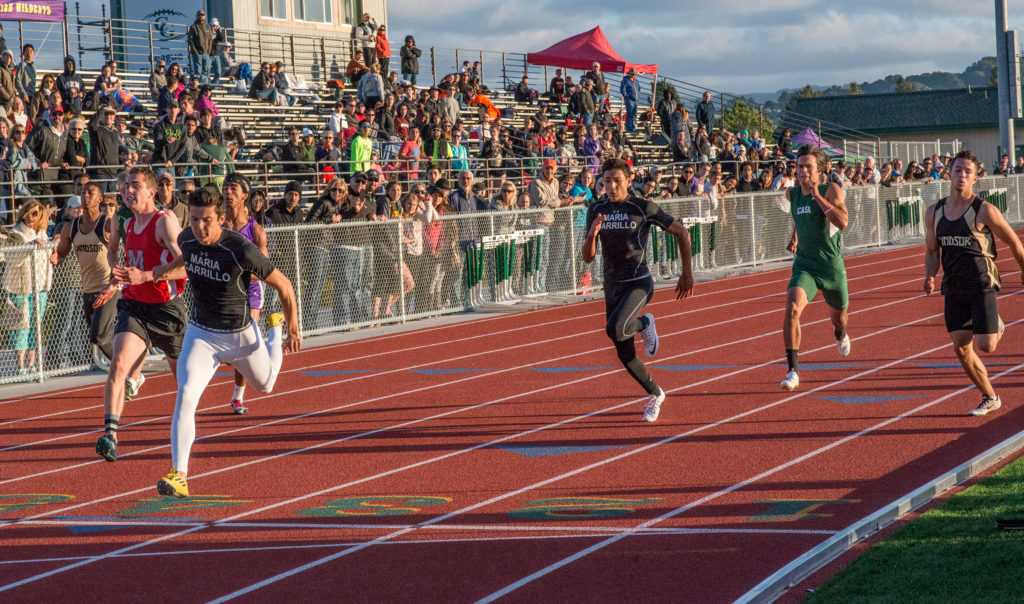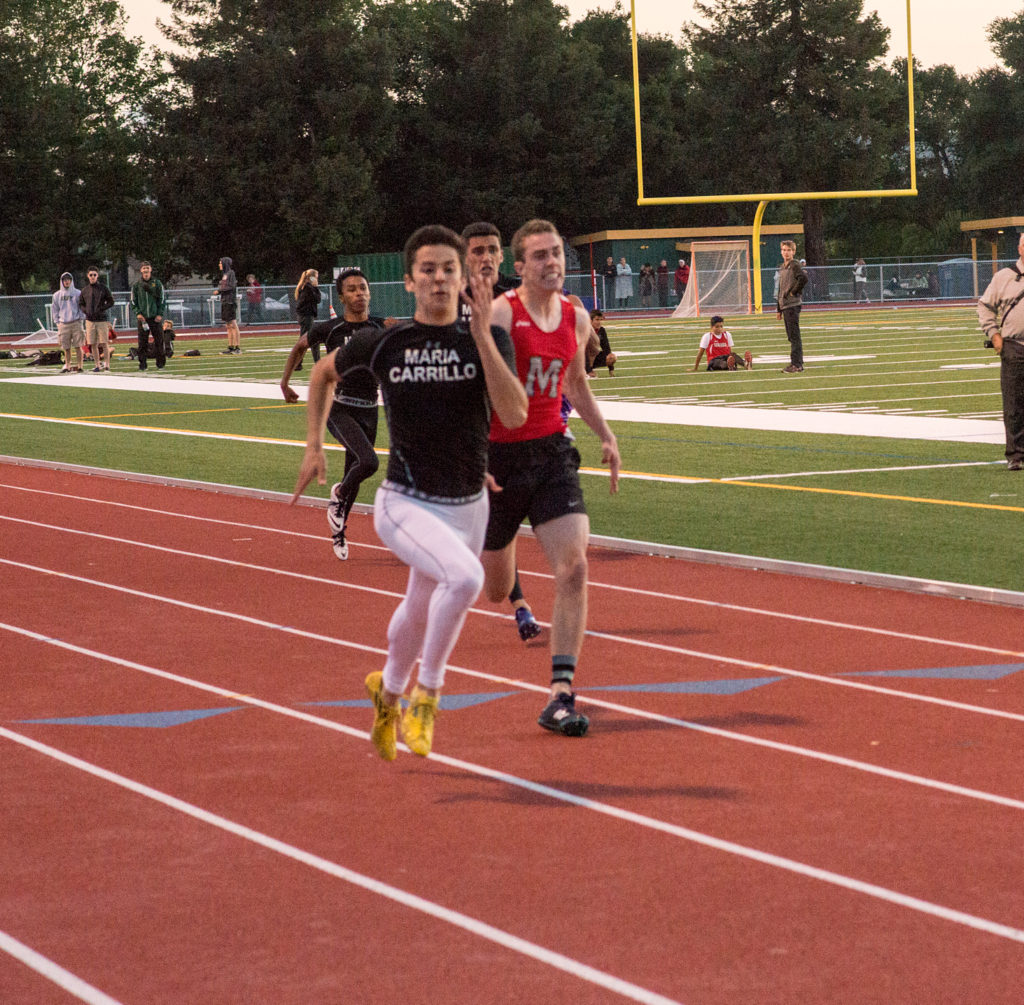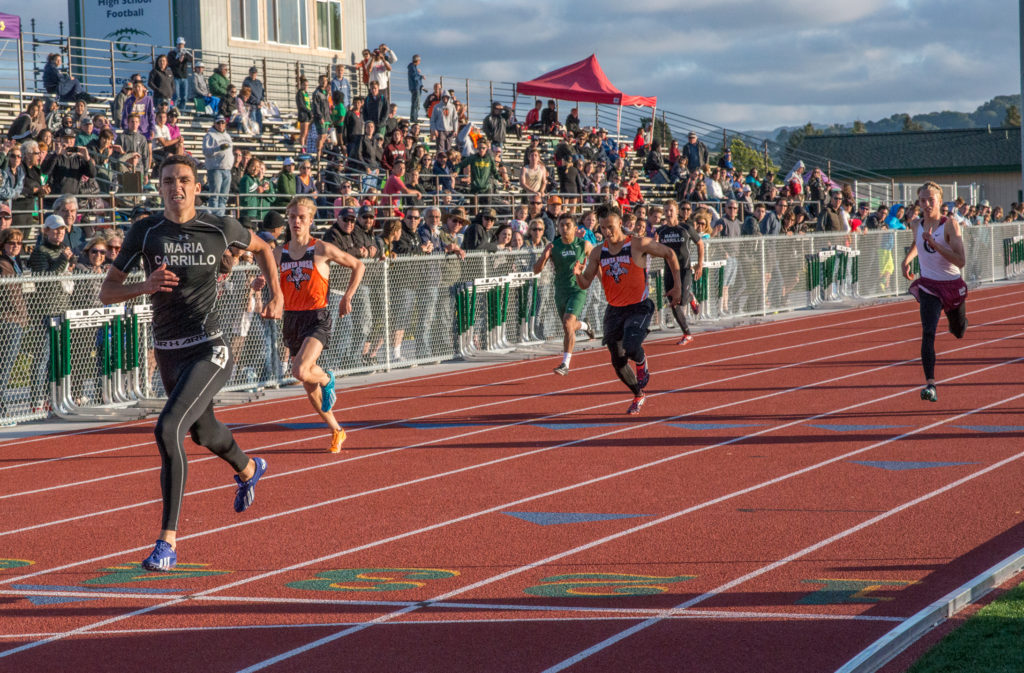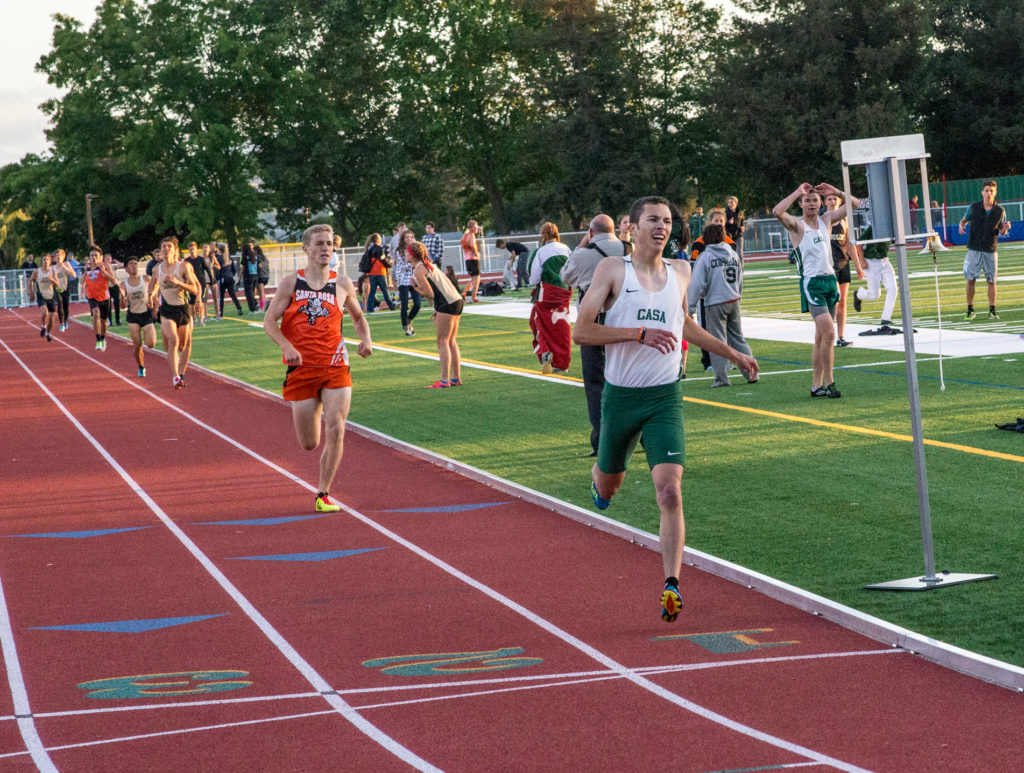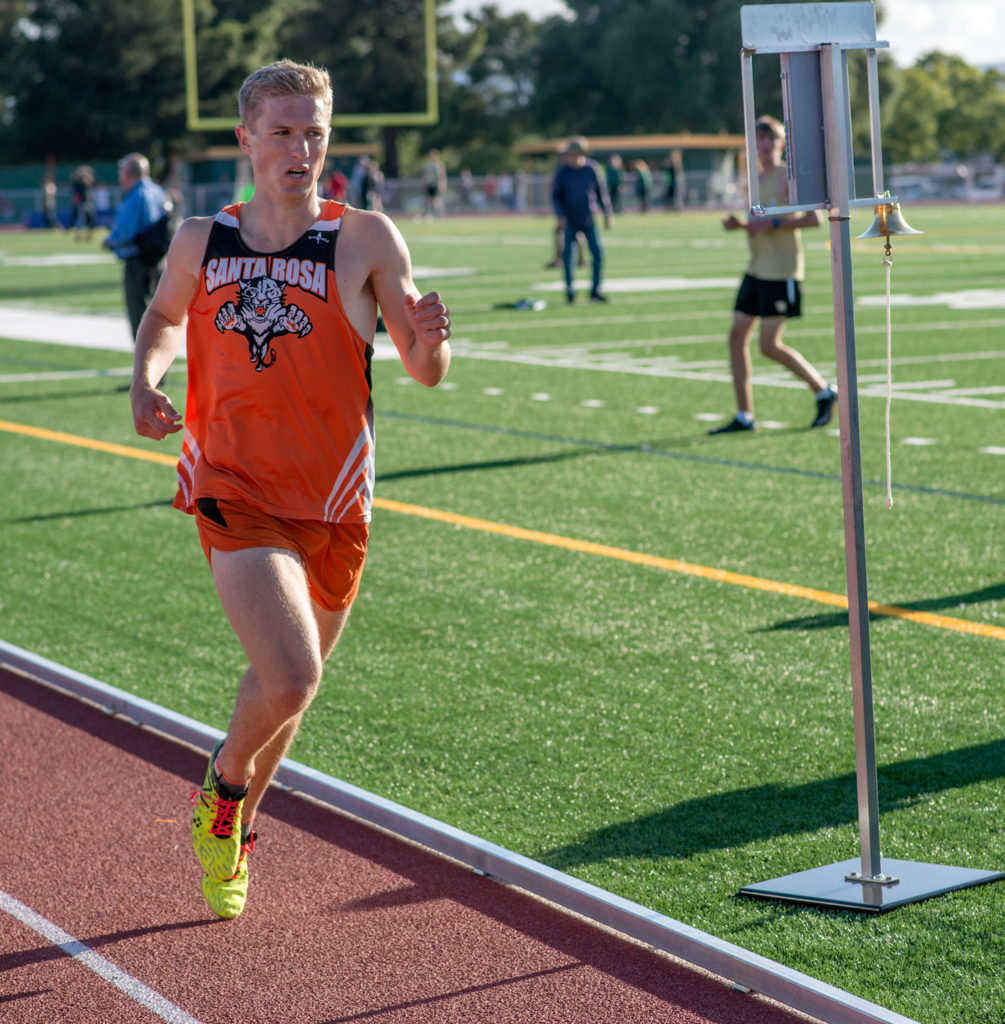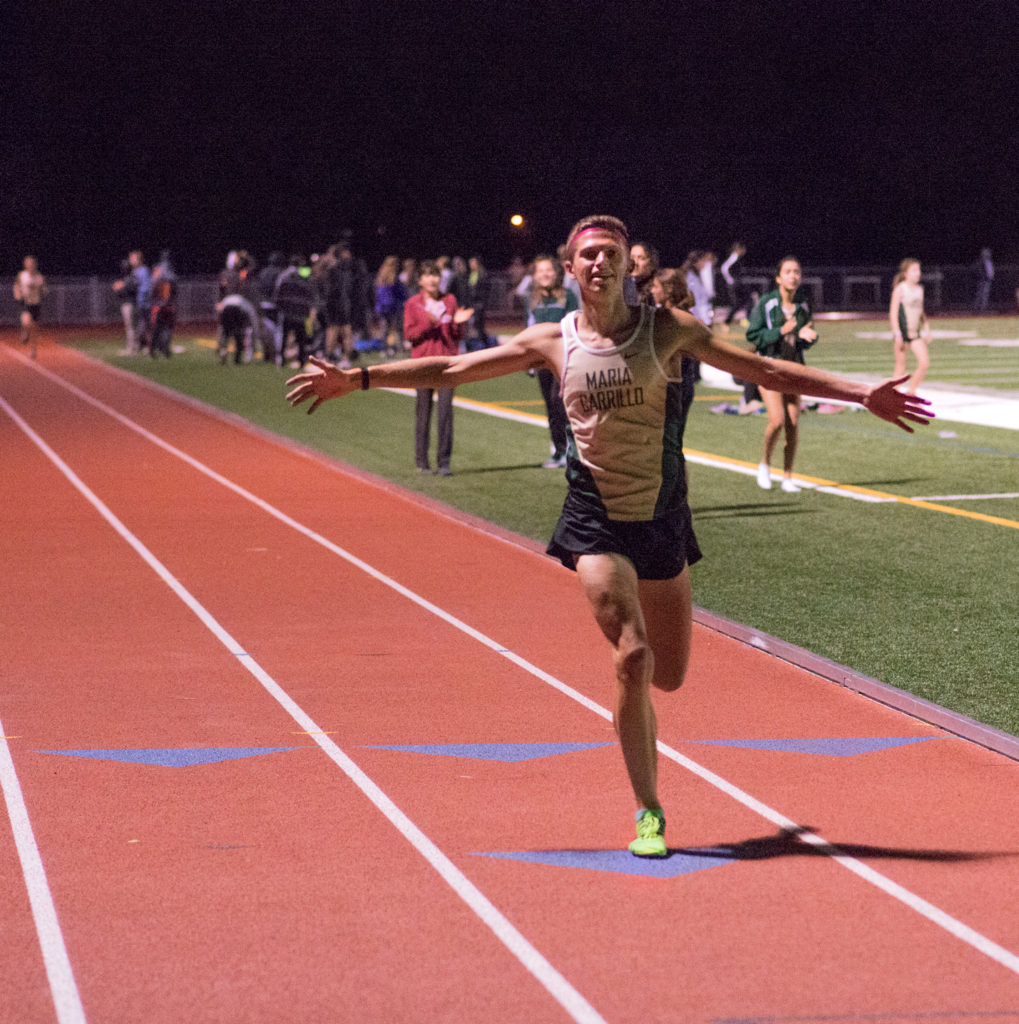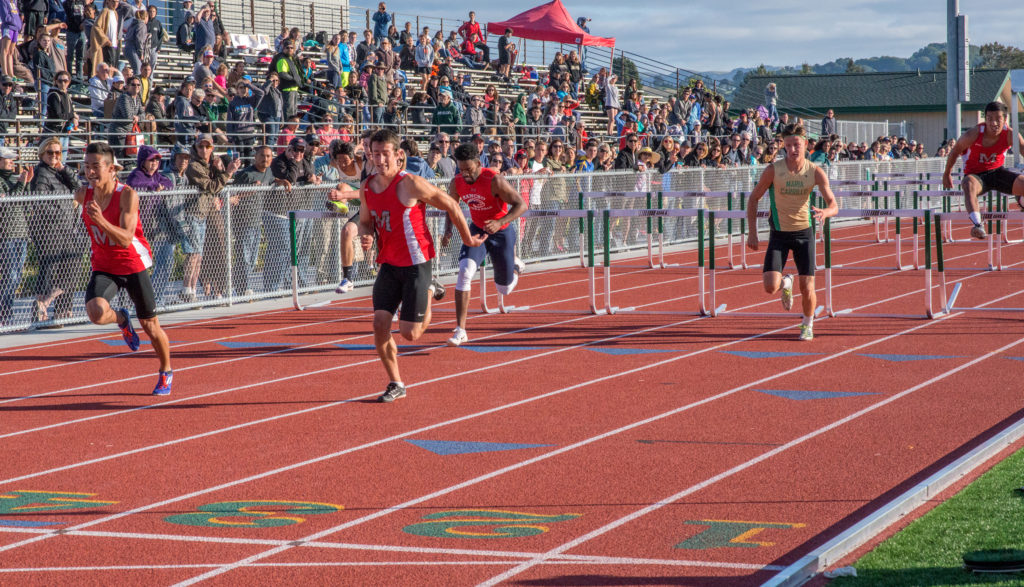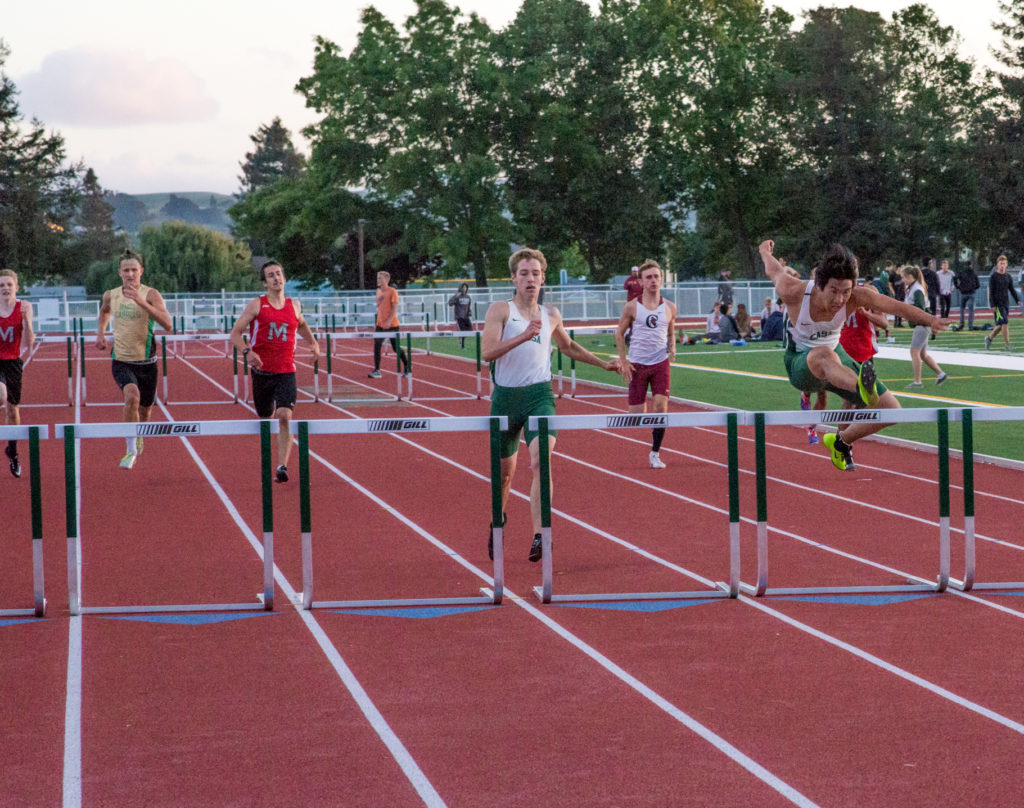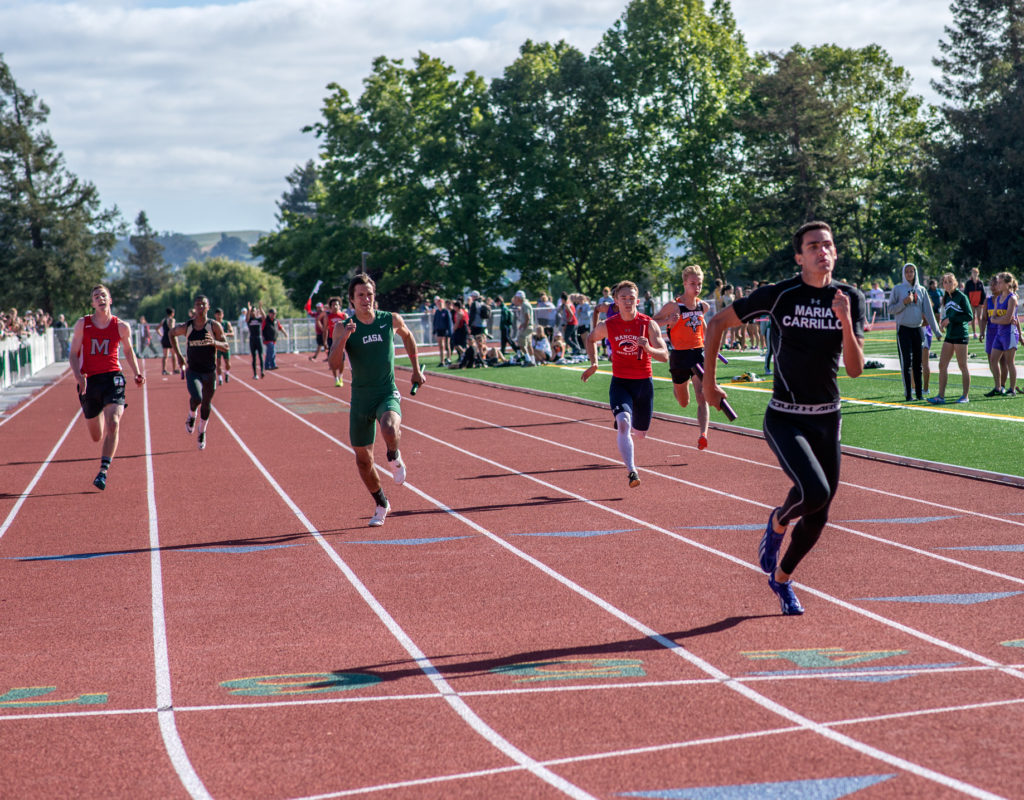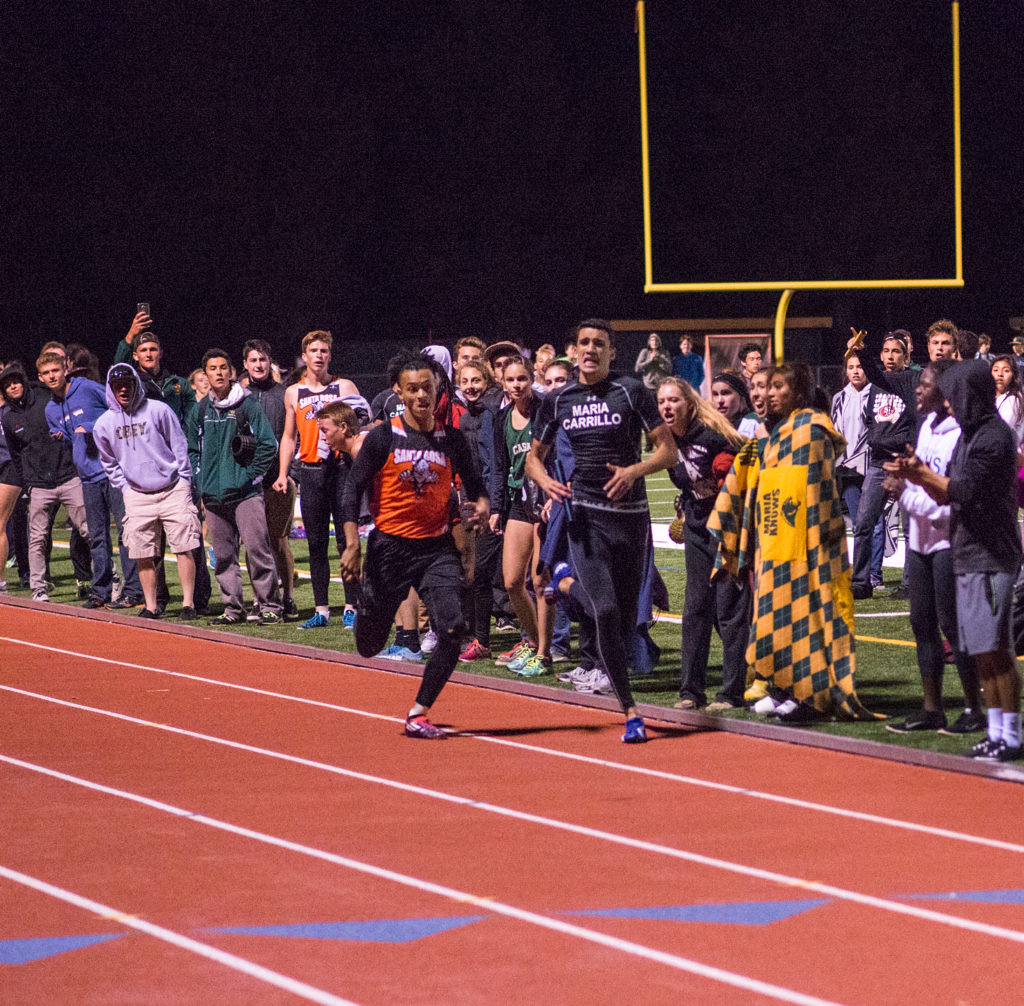 HJ 5-10 Blue Growden, 12, Santa Rosa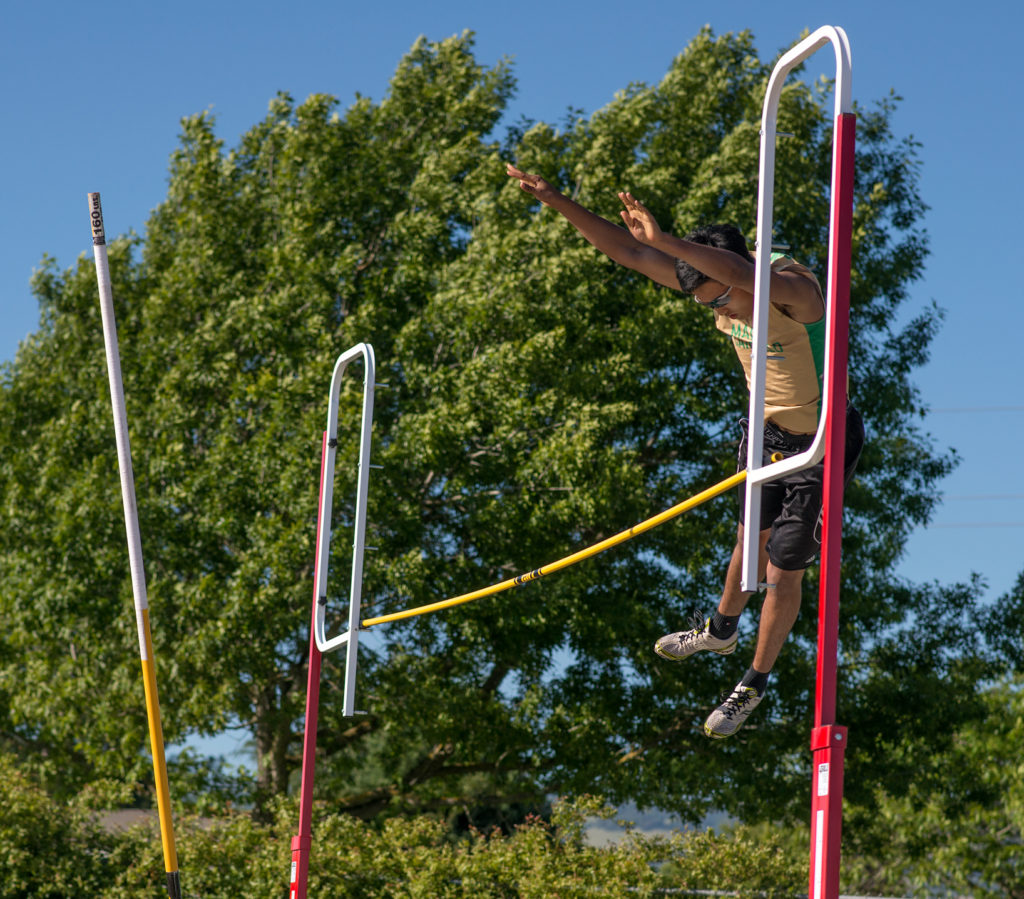 LJ 19-8.75 Mazi Macondray, 12, Santa Rosa
TJ 41-11 Mazi Macondray, 12, Santa Rosa
SP 44-5.25 Nicholas Iversen, 12, Ukiah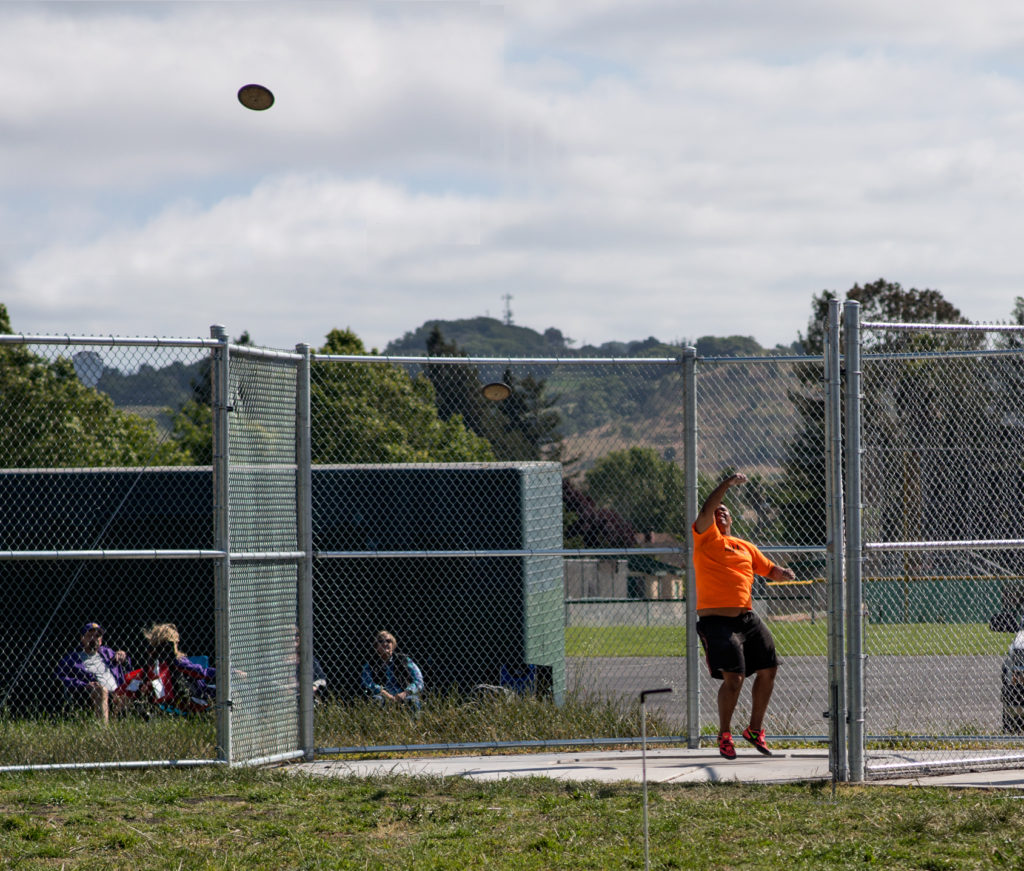 Season best improvements for top 10 Redwood Empire
100
11.24+ Severin Ramirez, 9, Maria Carrillo
11.44+ Jamarr Porter, 12, Ukiak
11.54+ Matthew Mason, 9, Casa Grande
200
21.84+ Ian Herculson, 12, Maria Carrillo, Hand timed Prep best
23.04+ Severin Ramirez, 9, Maria Carrillo
23.14+ Brayden Glascock, 9, Santa Rosa
400
51.84+ Sean Rollins, 12, Santa Rosa
52.04+ Matt Ostheimer, 12, Cardinal Newman
52.44+ Tucker Bradshaw, 12, Montgomery
52.54+ Spencer Cortright, 11, Santa Rosa
800
1:56.24+ Zachary Esponda, 11, Casa Grande, Prep best
1:57.74+ Luca Mazzanti, 11, Santa Rosa
2:00.74+ Brian Padilla, 12, Maria Carrillo
2:01.44+ David Simonyi, 10, Cardinal Newman
110H
15.34+ Thomas Thomsen, 11, Montgomery, Hand timed Prep best
16.14+ Zack Nelson, 11, Maria Carrillo
16.24+ Scott Mclaughlin, 9, Windsor
16.64+ Joel Moret, 11, Rancho Cotate
300H
41.34+ Aaron Lu, 12, Casa Grande, Prep best
41.74+ Nobel Schlueter, 11, Casa Grande
400R
44.44+ Casa Grande
45.44+ Santa Rosa
1600R
3:28.04+ Maria Carrillo, Prep best
3:28.14+ Santa Rosa
3:31.84+ Montgomery
3:32.44+ Cardinal Newman
PV
12-6 Tom E, 12, Maria Carrillo, =Prep best
12-6 Michael Horton, 12, Santa Rosa, =Prep best
11-0 Tai Ziatz, 12, Maria Carrillo
10-6 Jacob Everest, 12, Maria Carrillo
TJ
40-3.5 Blue Growden, 12, Santa Rosa
SP
43-11 William McTaggert, 12, Windsor
42-2.5 Delano Bell, 12, Santa Rosa
41-4 Filberto Zuniga, 12, Windsor