On March 26 a new Redwood Empire Invitational will take place.
The Barton Williams Invitational at American Canyon High School 9am.
Just found out this meet will be only grades k-14.
There are so may great stories to tell here about Williams and the 1975 season.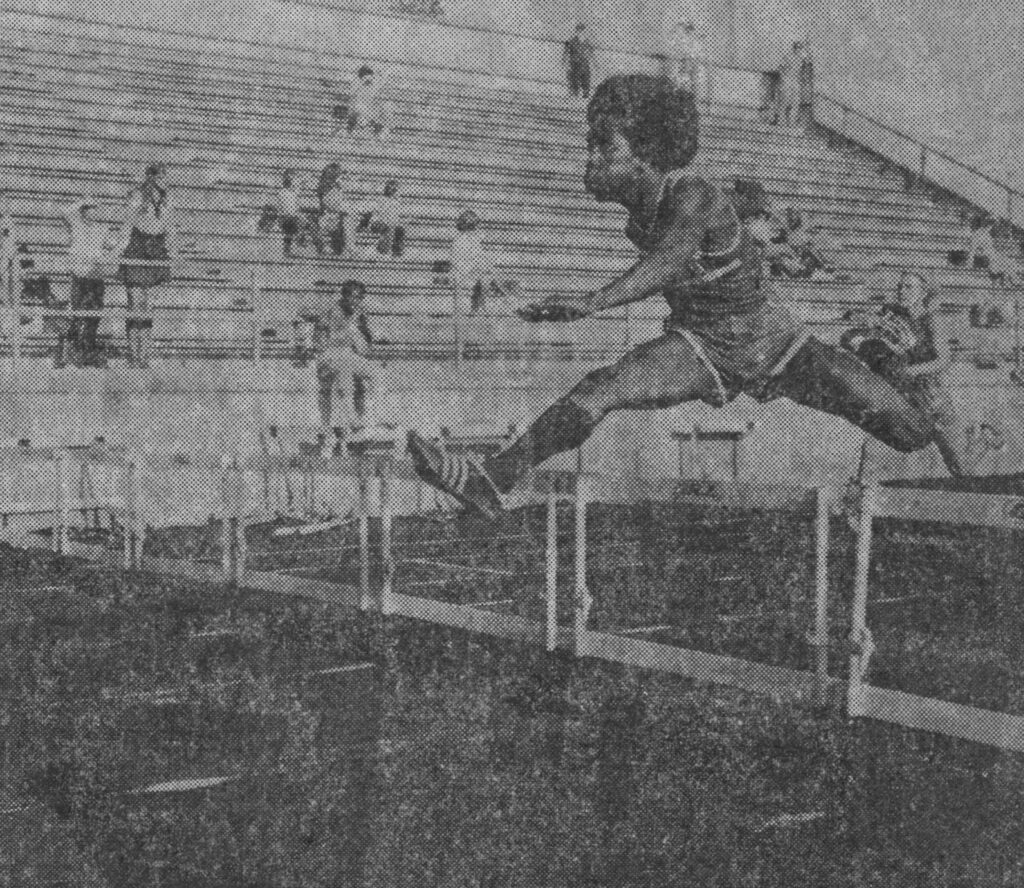 Where to start?
In 1975 the North Bay League consisted of Montgomery, Santa Rosa, Ukiah, Petaluma, Vintage, Napa, Vallejo and Hogan. 1975 NBL Finals
The Sonoma County League, now the NBL "Redwood" division, was made up of Piner, Cardinal Newman, Rancho Cotate, Analy, Healdsburg, El Molino, Sonoma Valley and Casa Grande. 1975 SCL Finals
As you can see schools have moved from league to league quiet a bit since then and you can read all about that here.
The Vine Valley Athletic League didn't start until the 2018/2019 school year after some of the above former NBL schools moved back into the North Coast Section after departing the NCS back in 1976.
American Canyon which is part of that new league is one of the newest high schools created only beginning in August of 2010. All about the VVAL.
Barton Williams competed for Vallejo High School in 1975 in the NBL. Vallejo High currently competes in Tri-County Athletic League of the NCS.
Most of the stories you have probably heard of concerning the 1975 season were probably about Petaluma High's Dan Aldridge and his quest for a state win in the 880.
Dan was not only one of our best ever high school runners but went on to world class marks after high school and coached many of our best high schoolers before retiring from coaching.
Aldridge highlights.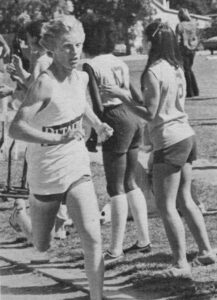 Vallejo High is about five miles south of where American Canyon is now.
Now back to Williams.
In 1975 the NCS would have two hurdlers who five years later would both make the 1980 US Olympic team.
Those being Williams and Dedy Cooper of Harry Ells High School in Richmond.
Cooper would take Second in the 110m High Hurdles and Williams tied for third in the 400m Intermediates at the Olympic trials.
Because of Jimmy Carter's boycott of the Olympics that year neither got to compete at the games.
Williams was the NBL Champion in both the 440 and 330 Low Hurdles, the latter being a meet record.
Williams was one of the fastest 330 hurdles in the nation but a fall at an NCS meet ended his season in that event but he did make state in the 440.
1975 Track & Field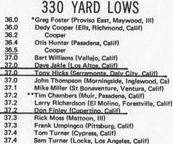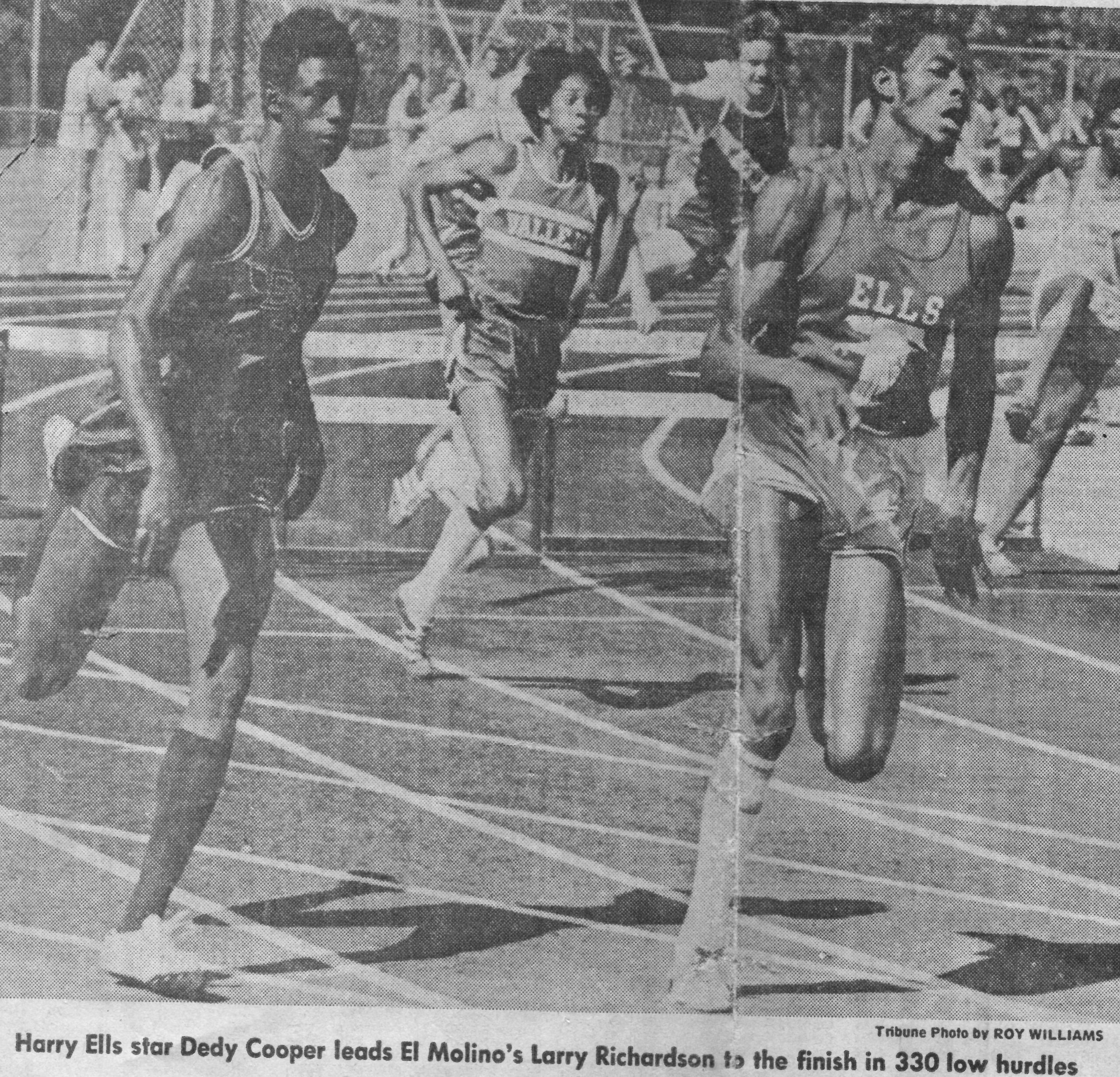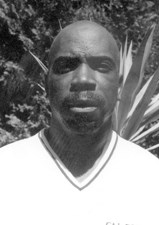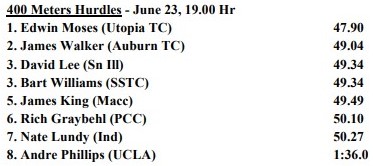 Barton Williams would be world ranked in the top 10 three different years.