April 13th, 1967
On this date, at Montgomery's dirt track, against Pittsburg and Richmond Montgomery's Mel Gray showed why he is still considered the best sprinter we have ever had setting tri-meet records that have never been bettered.
He ran one of his few 440 relays, normal was the 4X220, and his team clocked 43.4 = 43.39 400R.
He soared to 23-8 in the long jump for his other current Redwood Empire tri-meet record at this meet.
To top it off he tied his Empire record in the 100 yard dash of 9.6, =10.76 100m, and ran the 220 in 21.6 (21.72 200), his best ever on a curve. Thru 1965 the 220 was usually run on a straightaway.
Read story here
April 12th, 1970
Santa Rosa's Joe DeDora breaks the 20 year old Empire 440 record by Napa's Sherman Miller (48.2) by running 47.9, =47.87 400m.
April 17th, 1976
As a prelude to what he would do a year later Piner's James Burrell runs a wind aided 21.0 200m at the San Jose Relays. This is still tied with the fastest 200 ever run prior to league finals.
April 13th, 1977
Analy's John Balletto would extend his shot record in a dual against Healdsburg with a 59-9 mark.
April 16th, 1977
In the trials of the Kennedy Games James Burrell ran 9.6 in the 100 yard dash.
April 12th, 1978
Santa Rosa's Ray Marchbanks would only hold the dual meet record in the triple jump for only 13 days at 46-0 before it was broken by Marvin Colter.
April 14th, 1979
Petaluma's Dave Royal would clock his fastest 2 mile at the Modesto Invitational at 9:15.6, =3200 9:12.42.
April 12th, 1980
This would be Chris Day's second of four Empire records for Montgomery's coming at the Santa Rosa All-City meet has he reached 176-4½.
April 15th & 17th, 1982
Analy's Dave Swanson would have quite a week at the SRJC as he cleared 6-8¼ in a dual verses El Molino and then went 6-10½ at the SR Relays to break the Empire record.
April 18th, 1998
Elsie Allen's Chucky Ryan ran 14.1 in the high hurdles 17 days earlier for the fastest time ever prior to the league finals and then on this day ran 14.45 into wind at the Viking Classic for the fastest FAT time ever prior to the league finals.
April 13th, 1996
Cardinal Newman's Brian Chase placed 4th in Invitational division at Arcadia with a 60-11½ shot mark.
April 12th, 1997
Rancho Cotate's Jason Andrews flew to 38.05 for the fastest pre-league mark ever in the 300 hurdles.
April 18th, 2003
Rancho Cotate's Melissa Adams became the first Empire vaulter to clear 11-6 to win at Wood Wilson Relays.
April 15th, 2011
Piner's Luis Luna wins the Woody Wilson 3200 in 9:04.38 to break the junior class record.
April 13th, 2016
12.30 +0.7 Santa Rosa's Kirsten Carter run the fastest legal 100m in a tri-meet vs Maria Carrillo & Windsor.
She added a 200 in 24.8, LJ 17-2 and 1600R anchor of 4:05.1 for the day.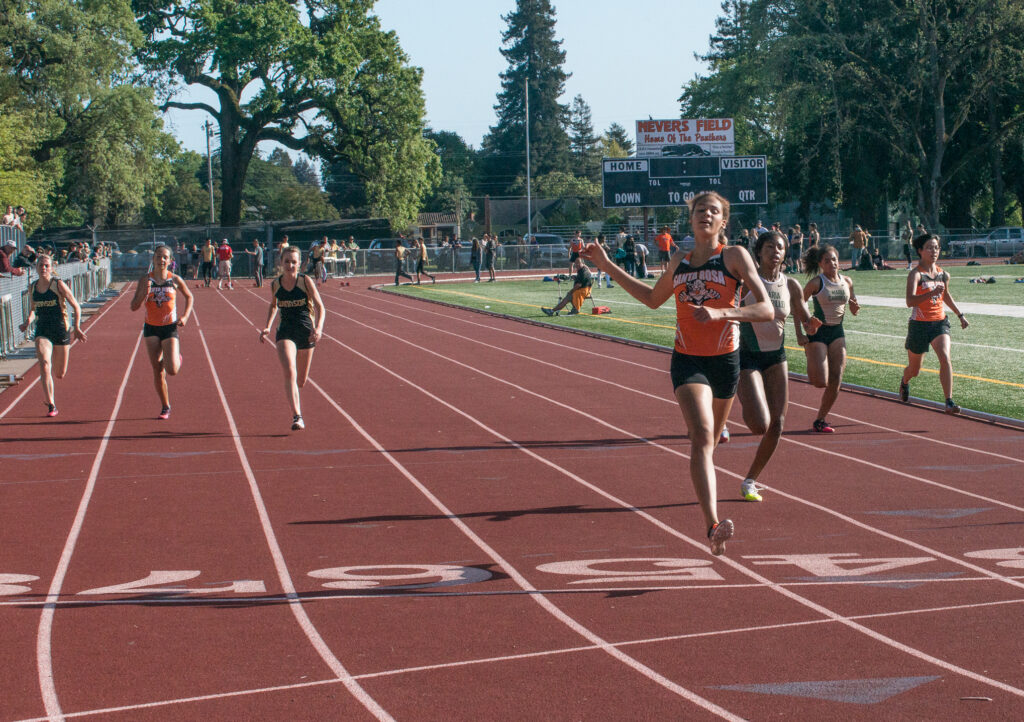 April 15th, 2017
After winning the mile the day before at Mt Sac Relays Sonoma Academy's Rylee Bowen returned to just miss the Empire record in the 800 with a fourth place finish in 2:11.91. The fastest 800 in an Invitational ever for us.
April 17th, 2019
Healdsburg's Gabrielle Peterson set the dual meet 1600 record (4:51.82) pushed by Sierra Atkins of Analy.
What a dual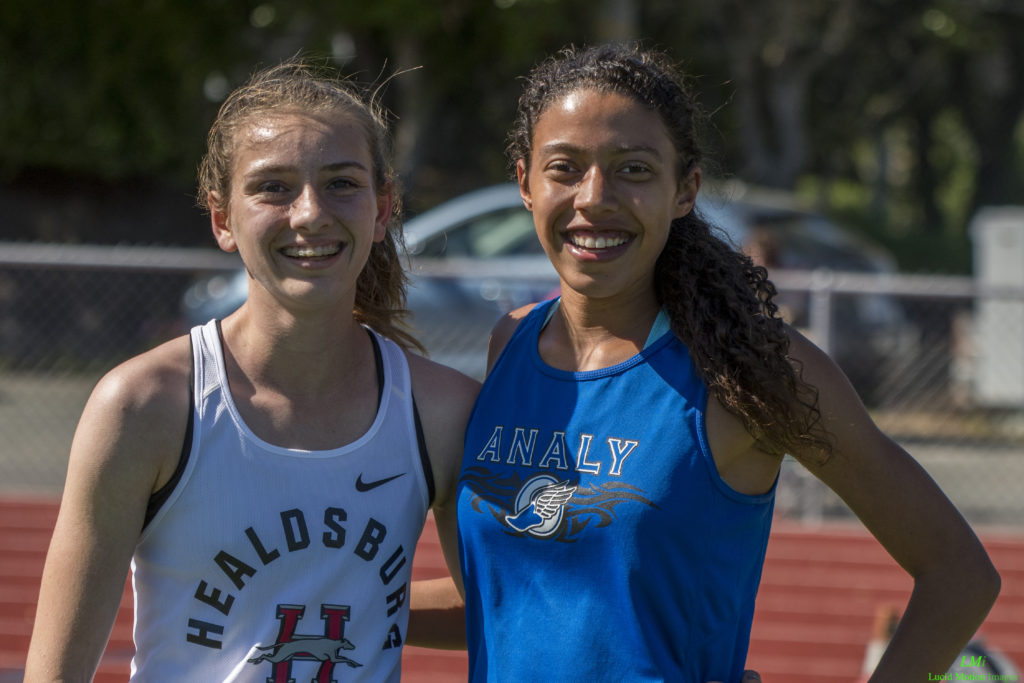 In this new weekly tidbit column, "Blast from the Past", I'm going to take a look at some special performances that happened during the week we are on.
Other Blast from the Past stories