St Helena's Harper McClain was one of California's representatives at the Nike Nationals in Oregon today, 12/7/19.
McClain finished in 65th with more than 200 of the best cross country runners in the nation toeing the line.
She was 7th among California runners.
New Yorks Katelyn Tuohy won her third straight title but by the smallest of margins as two others closed to within one second of her at the finish.
Photos are screen shots.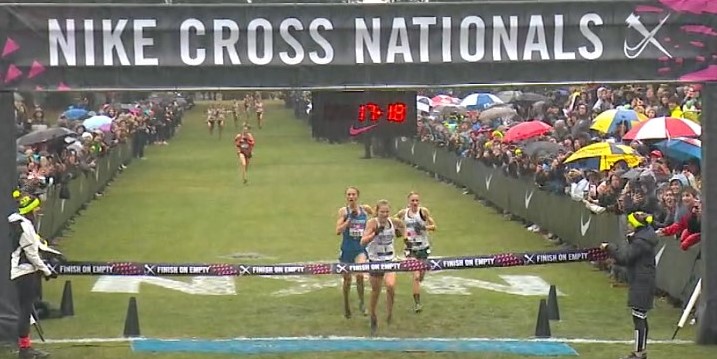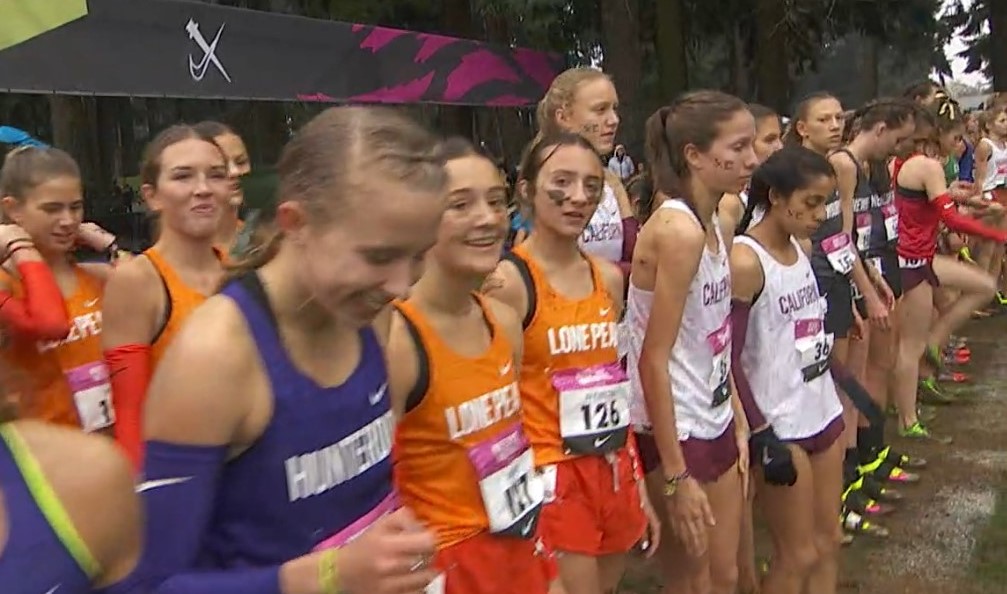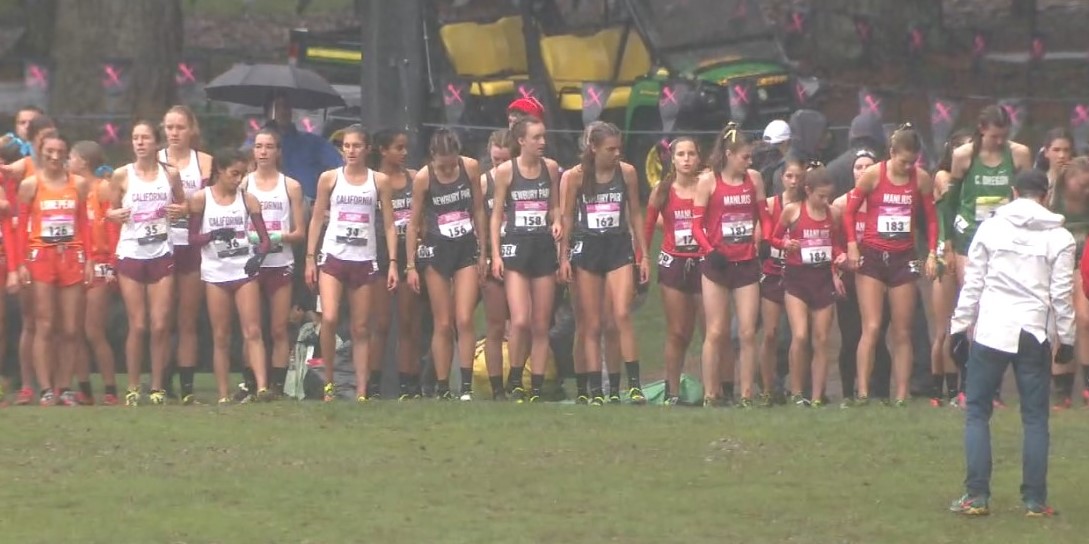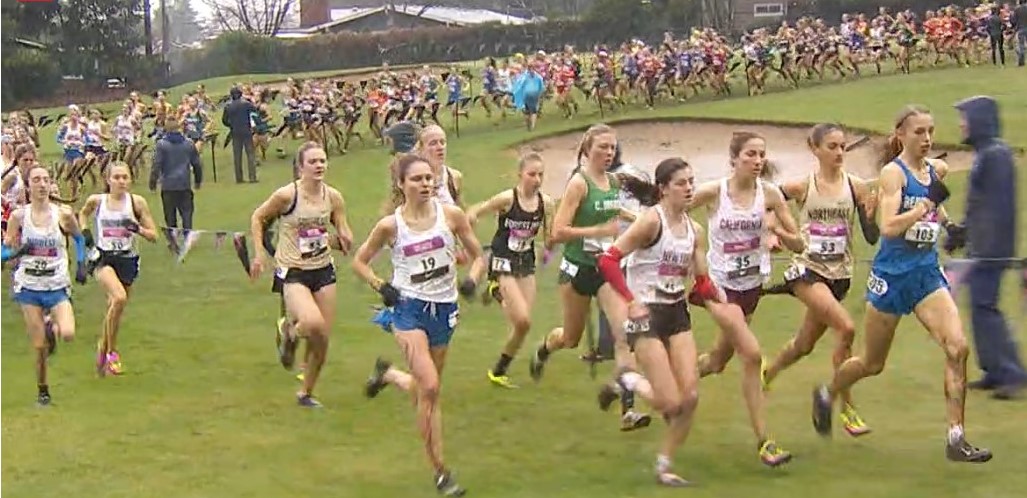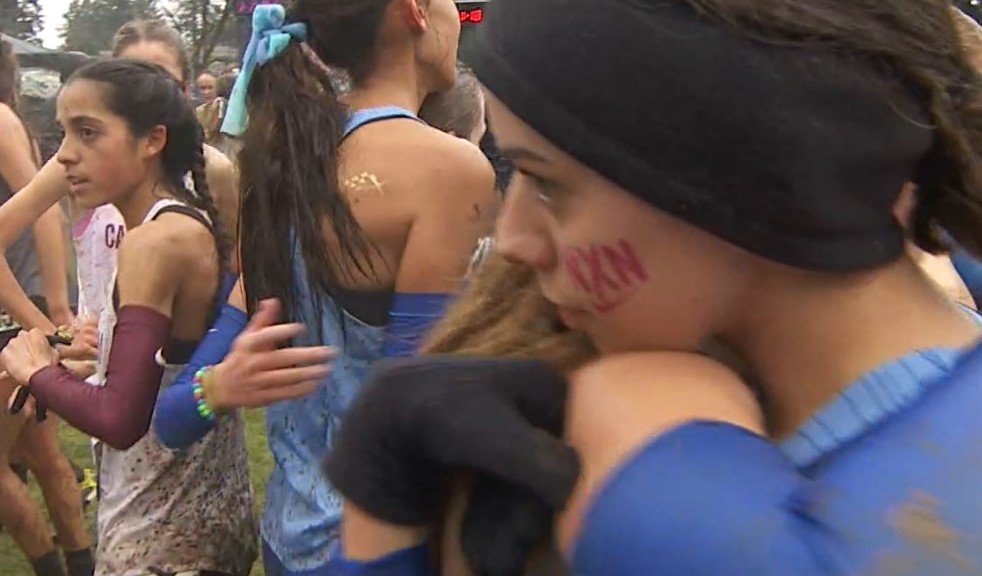 Girls top 5
KATELYN TUOHY, NEW YORK 17:18.36
TAYLOR EWERT, Ohio 17:19.05
SYDNEY THORVALDSON, Wyoming 17:19.37
CLAIRE WALTERS, NEW YORK 17:28.33
MARLEE STARLIPER, Pennsylvania 17:35.86
65th HARPER McCLAIN, St Helena 18:53.07
Boys top 5
NICO YOUNG, NEWBURY PARK, CA 14:52.23
JOSH METHNER, Illinois 15:06.03
CALEB BROWN, Ohio 15:08.22
MATT STRANGIO, JESUIT, CA 15:08.73
CONNOR OHLSON, Colorado 15:08.99
Footlocker West
Girls Championships
The winner of the race, Mia Barnett, is the girl who placed 2nd to Harper McClain by 45 seconds in the State V Championships.
49th Mary Deeik, Vintage 18:21.9
91st Ashley Busienei, Maria Carrillo 19:12.8
Junior Boys
24th Isaac Rascon, MIDDLETOWN 14:30.6
Let me know who else ran? [email protected]